US Army Looking for More 'Suicide Drones'
The US Army's Contracting Command have issued another request for information (RFI) for their Lethal Miniature Aerial Missile System (LMAMS) after repeated delays to the programme. "The LMAMS is envisioned to be a precision-guided system, organic at the small unit level that enables engagement of enemy combatants without exposing the warfighter to direct enemy fires," according to the RFI with both "personnel and light-duty vehicles" mentioned as potential targets.
Interestingly, the requirement asks for a system that can be operated either mounted or dismounted, leading to speculation of the addition of LMAMS launch brackets on combat vehicles mirroring recent developments in integrating UAS (unmanned aerial systems) launch systems with AFVs (armoured fighting vehicles) to allow launch and control from under-armour.
Recent such innovations have seen the successful integration of the Polish Warmate with the Rheinmetall Mission Master unmanned ground vehicle (UGV) as recently reported by Overt Defense and the mounting of the Israeli Hero-120 system on the Joint Light Tactical vehicle (JLTV) being adopted by the US Army and Marine Corps, also as detailed by Overt Defense.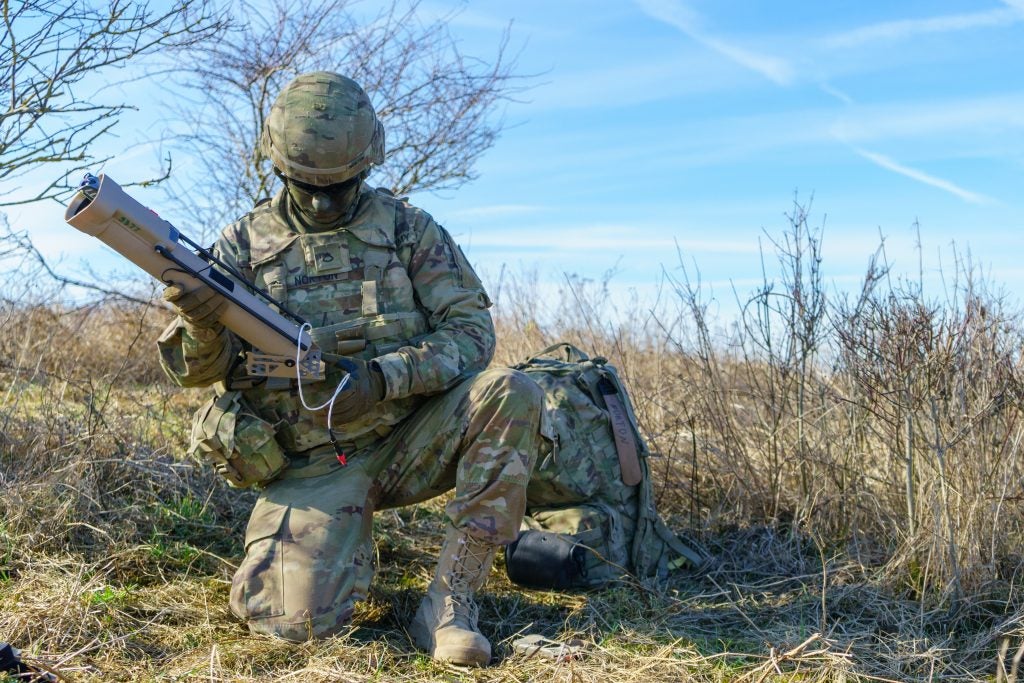 The future LMAMS will be able to digitally 'lock-on' semi-autonomously to an allocated target, following its movements to ensure an accurate strike (for example, targeting a moving technical) or able to be completely operator controlled dependent on circumstance. The platform will be able to be aborted and re-tasked and remotely armed or disarmed to assist with reducing chances of fratricide ('friendly fire') or inadvertent targeting of civilians, for instance who may appear around a target after the LMAMS is launched for a terminal strike.
UAS-based loitering munitions have been in service with the US military since at least 2012 with the in-service AeroVironment Switchblade proving successful operationally in Afghanistan and Iraq/Syria (two allegedly operated by US special operations forces in Syria were recovered in 2015). It is expected the US-based AeroVironment will pitch for the procurement as will Israeli firm UVision with its Hero-30 platform.