First Indian Air Force Rafale Handed Over
On October 8th, the first Indian Air Force Rafale was formally handed over to the Indian Air Force at a ceremony at Dassault Aviation's Rafale final assembly facility in Mérignac, France. The ceremony was hosted by Eric Trappier, the chairman and chief executive officer of Dassault Aviation. The ceremony was attended by the Indian Minister of Defense, Rajnath Singh, and the French Minister of the Armed Forces, Florence Parly.

The ceremony coincided with Air Force Day celebrations in India marking the 87th anniversary of the Indian Air Force's founding. After the ceremony, Minister Rajnath Singh was flown in a two-seater Rafale by Dassault Aviation chief test pilot, Phillipe Duchateau, on a thirty minute flight. According to Duchateau, the Rafale went supersonic during the flight.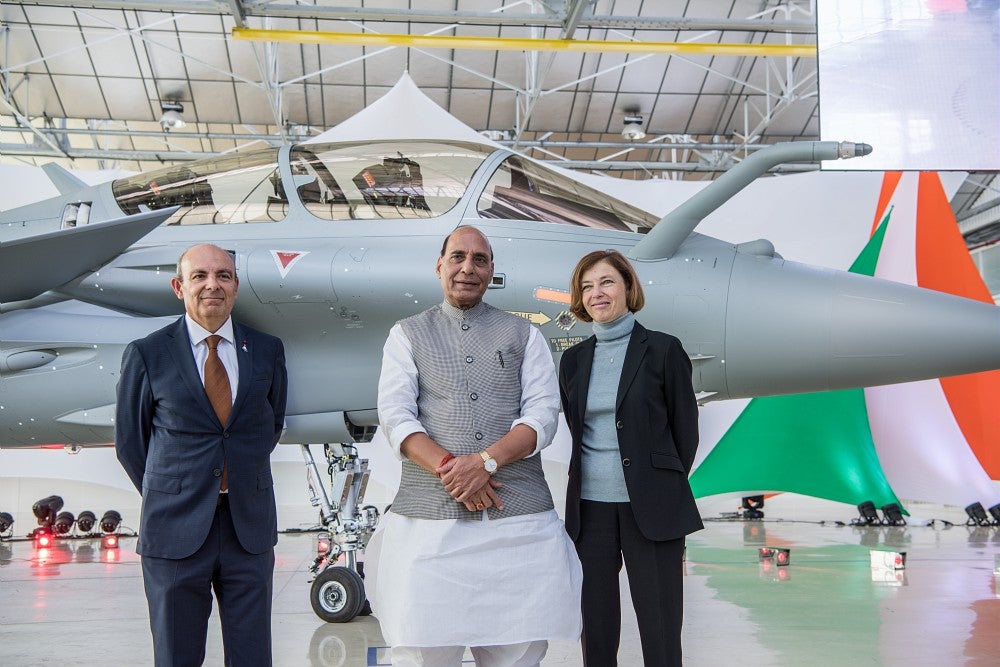 At the ceremony, Eric Trappier, chairman and CEO of Dassault Aviation said:

"I am particularly honored to host this ceremony today as India is part of Dassault Aviation's DNA. The long and trustful relationship we share is an undeniable success and underpins my determination of establishing for the long term Dassault Aviation in India. We stand alongside the Indian Air Force since 1953, we are totally committed to fulfill its requirements for the decades to come and to be part of India's ambitious vision for the future"

The handover ceremony comes three years after the signature of a contract in 2016 for the purchase and delivery of 36 Rafales, following the collapse of the Medium Multi-Role Combat Aircraft competition. The Rafale had initially won the competition for the purchase and delivery of 126 aircraft, but the deal stalled due to disagreements between Dassault and the Indian government over aircraft production in India before finally being cancelled in July 2015.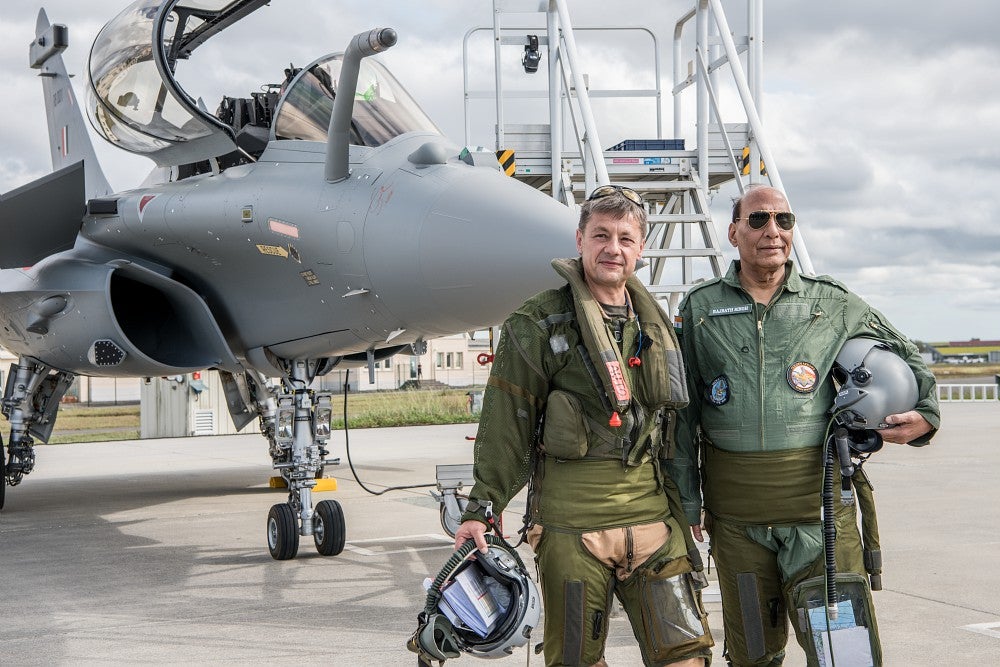 The first four Rafales will arrive in India in May next year, as Indian Air Force pilots and ground crew are still being trained in France. According to Minister Rajnath Singh, 18 Rafales will be in India by February 2021, with the last Rafale being delivered no later than May 2022. India retains the option to purchase 36 additional Rafales.

The Rafale purchase is intended to satisfy the "critical operational necessity" of the Indian Air Force, as the cancellation of the MMRCA competition and delays with the HAL Tejas have forced the Indian Air Force's MiG-21 and MiG-23 fleets to fly for much longer than intended. Aircraft availability has dropped as a result, something the Indian Air Force is keen to rectify.