Airbus A400M Completes Paratroop Certification Tests
On October 7, Airbus announced that its A400M tactical airlifter has successfully completed the certification test phrase for paratroop deployment, following a successful certification flight test where 40 paratroopers were simultaneously dispatched from the A400M's two side doors in a single pass. The testing was carried out in coordination with the French Armament General Directorate (DGA) and the French and Belgian Armed Forces.

The flight test was carried out over the Ger Azet drop zone, near the Pyrenees in southern France. Another successful certification flight test carried out was the dispatch of 58 paratroopers from one side door, which is the maximum number possible for a single door on the A400M.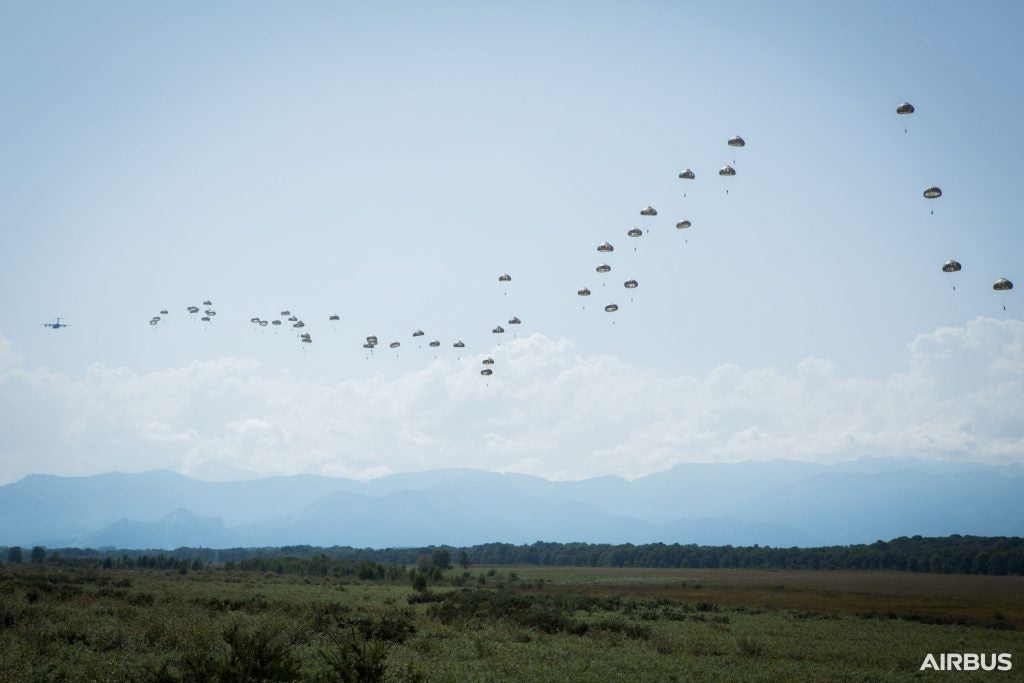 The certification test phrase involved 564 jumps across 9 flights. The successful completion of the certification test phrase supports Airbus' aims to complete certification by the first half of 2020. Certification for mixed operations and the simultaneous deployment of 116 paratroopers, the maximum capacity of the A400M, is Airbus' next testing priority.

The test success marks another milestone on the long-beleaguered A400M program's road to delivering the capabilities promised at the program's launch back in 2003. Preliminary success with in-flight refueling of helicopters following the renegotiation of the program contract in June suggests that the A400M's troubles may be finally behind it.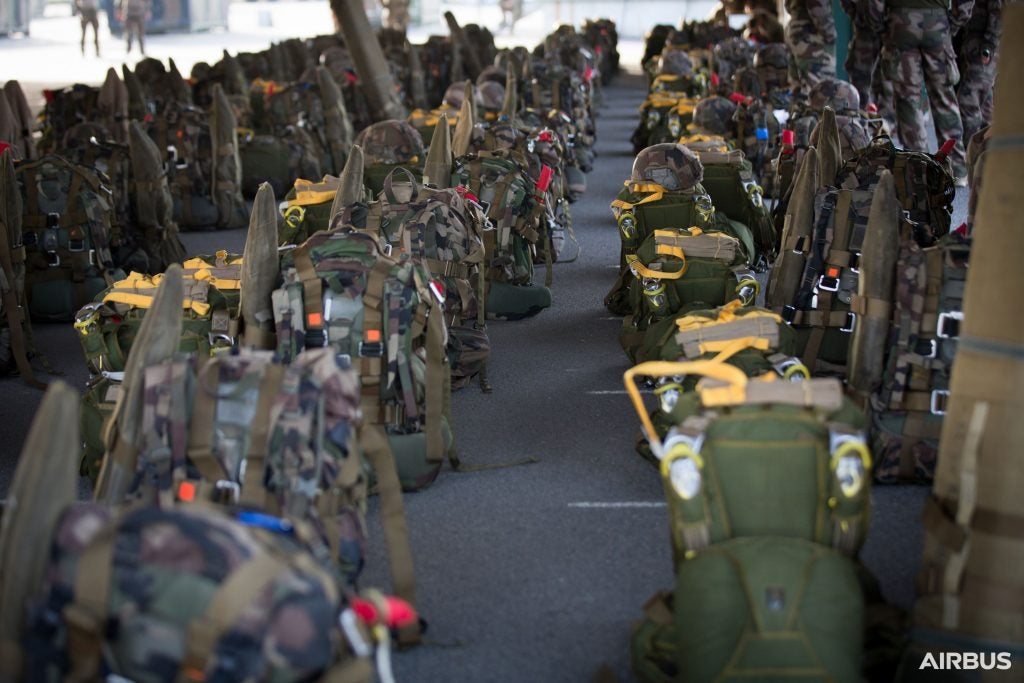 The A400M is currently in service with France, Germany, the United Kingdom, Turkey, Spain and Malaysia. Belgium and Luxembourg have ordered A400Ms, but have not yet taken delivery.

The increasing maturity of the A400M will aid Airbus' quest for export customers. Airbus' renegotiation of the program contract included a slowed production rate in the hopes of keeping the production line active for export orders. Pertamina, the state-owned oil and gas company of Indonesia, has expressed interest in purchasing the A400M as a civilian cargo transport. South Korea has previously expressed interest in trading Korean-made basic and advanced trainer aircraft for surplus Spanish A400Ms as well.