Iran To Receive Russian Sukhoi Su-35 Fighters Within 3 Months
In an exclusive interview with a Tasnim News Agency reporter, Shahriar Haydari, a member of the National Security and Foreign Policy Commission of the Iranian Parliament, announced that the country will receive Russian Su-35 fighters within three months as part of an agreement with Moscow. Haydari also stated that they have ordered defense systems, missiles, and helicopters from Russia, and that a large portion of these weapons will be delivered to the country soon. The Commission member, however, made no comments regarding the number of Sukhoi Su-35 fighter jets Iran will procure from Russia or the specifications of the defense systems, missiles, or helicopters that were ordered.
Iran was known to be interested in purchasing advanced Russian weapons, such as fighters, helicopters, and air defense systems, after the United Nations embargo on Iranian conventional arms purchases expired in October 2020. However, there has been no official announcement of such an agreement until now. Negotiations between Iranian officials and their Russian counterparts on the purchase of new fighters began in October 2021 during a four-day visit to Moscow by Major General Mohammad Bagheri, Chief of Staff of the Armed Forces of the Islamic Republic of Iran. Then, on December 25, 2021, Babak Taghvee, an Iranian defense analyst, claimed that Iran and Russia would sign a $10 billion defense cooperation agreement in January 2022, which would include the purchase of Su-35 fighter jets, S-400 missiles, and a satellite. On the date claimed by Babak Taghvee, Iranian President Ibrahim Raisi visited Moscow for two days at the invitation of Russian President Vladimir Putin. Iran's ambassador to Moscow, Kazem Jalali, denied that Ibrahim Raisi traveled to Russia to sign the alleged agreement, instead stating that the two presidents met to discuss and agree on various issues.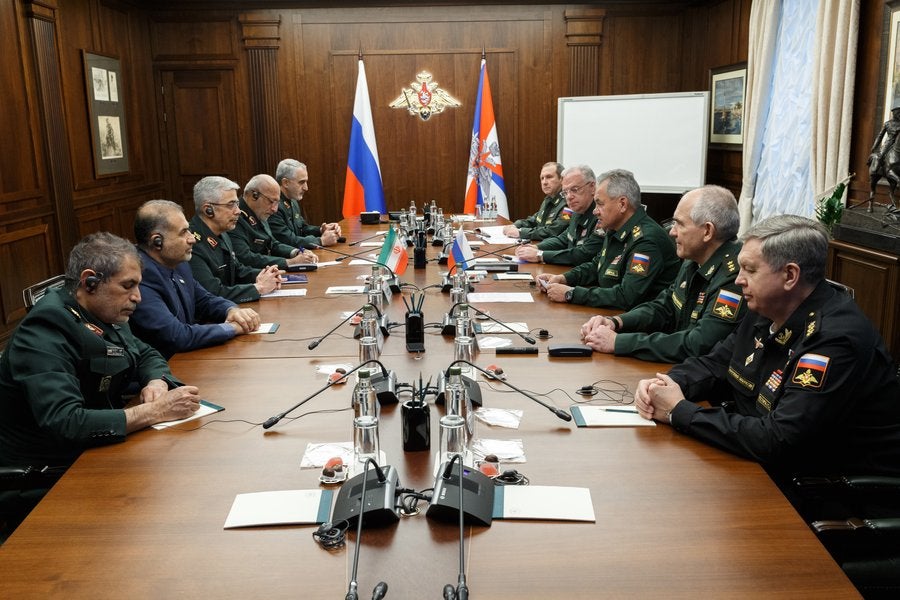 Later, some Western analysts revived reports that Iran could buy Su-35s in exchange for Russia providing hundreds of Mohajer-6 and Shahed-136 drones to use against Ukraine. Following that, Iranian Air Force Commander Brigadier General Hamid Vahedi confirmed to Iran's Borna News Agency in September the news of Iran's purchase of fighter planes from Russia, stating that the purchase of 24 Sukhoi 35 fighters was on the agenda. A few months after Brigadier General Hamid Vahedi's statement, White House National Security Council spokesman John Kirby stated, citing US intelligence assessments, that Russia had trained Iranian pilots on the Sukhoi Su-35 fighter jet and that Iran could receive the plane within a year. "These fighter planes would significantly strengthen Iran's Air Force relative to its regional neighbors," Kirby continued in his statement.
Iran will most likely receive 24 Su-35E fighter jets originally manufactured for the Egyptian Air Force. Egypt signed a $2 billion agreement with Russia in March 2018 for the supply of approximately two dozen Russian Sukhoi Su-35E aircraft. Due to the sanctions that the US could impose on Egypt through CAATSA, Egypt did not take delivery of 17 Su-35s that had already been produced and paid for. However, the Egyptian government authorized United Aircraft Corporation (UAC) to resell the aircraft on its behalf. Following that, Russia attempted to sell these planes to Indonesia, but the Indonesian government chose the Dassault Rafale and Boeing F-15EX due to the same reservations as Egypt. As a result, the most likely customer was Iran.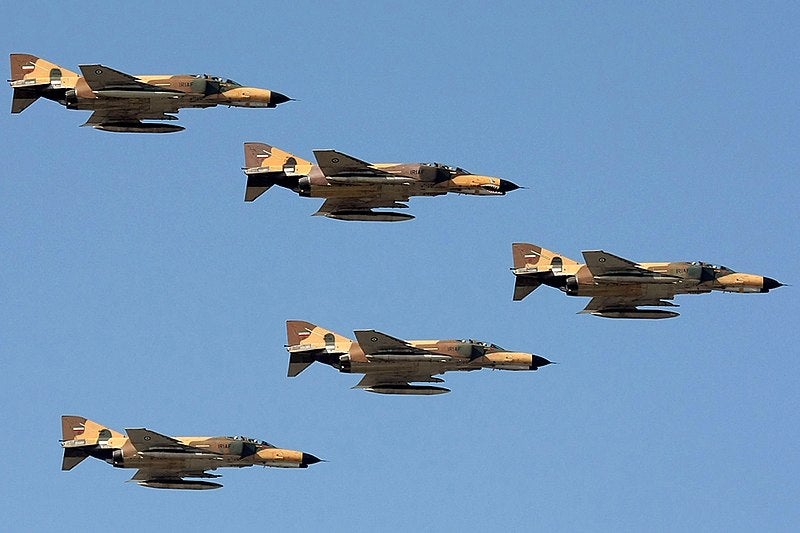 With the exception of a few Russian MiG-29 Fulcrum fighters purchased in the 1990s, the Iranian Air Force has not purchased any new fighter jets. Along with the MiG-29, the Iranian Air Force operates locally modified F-4 Phantom II, F-14 Tomcat, and F-5E/F Tiger II aircraft. As a result, Russian Sukhoi Su-35E aircraft provide sufficient standards to support and begin modernizing Iran's legacy war fleet. As a result, while Iran's acquisition of Su-35 fighters will not upset the Middle East's military balance, these fighters will significantly improve the Iranian Air Force's air combat capabilities.