Turkey Showcases a New Variant of The ULAQ USV For Anti-Submarine Warfare
Work on the ULAQ SİDA (Armed Unmanned Surface Vehicle) Project, which was initiated by the Turkish Defense Industry Agency (SSB) and is being carried out by the Ares-Meteksan joint venture, continues. In this context, a new variant of Turkey's first armed unmanned surface vehicle ULAQ, configured for anti-submarine warfare (ASW), is being developed. Prof. Dr. İsmail Demir, President of the Turkish Defense Industry, announced the new configuration of the ULAQ USV in a video shared on Twitter. "We are equipping the ULAQ armed USV with new capabilities, making it fully autonomous, and developing it so that it can conduct anti-submarine warfare," Demir wrote in his post, "Our goal is to achieve 90% localization with a domestic engine, 12.7 mm RCWS, torpedo, L-UMTAS missile, command and control software, communication system, camera, and sonar system."
In the video posted by the Turkish Defense Industry Agency, it was apparent that the most recent configuration had new weapon, torpedo, and missile systems and was intended to advance the vehicle's autonomy algorithm by incorporating new sensors. The new ULAQ variant designed for anti-submarine warfare (ASW), which will have an overall domestic contribution rate of almost 90%, will be outfitted with a 12.7 mm RCWS, ASW rockets, UMTAS and CİRİT guided missiles, Tactical missile control system, NG lightweight torpedoes, Towed array sonar, Dipping sonar, and Telescopic sonar, according to the video. The New ULAQ USV variant will reportedly include an improved domestic engine, according to the video. As previously announced, ARES Shipyard and TÜMOSAN declared their intention to work together on the utilization of domestic marine diesel engines in ULAQ USVs on September 1, 2022.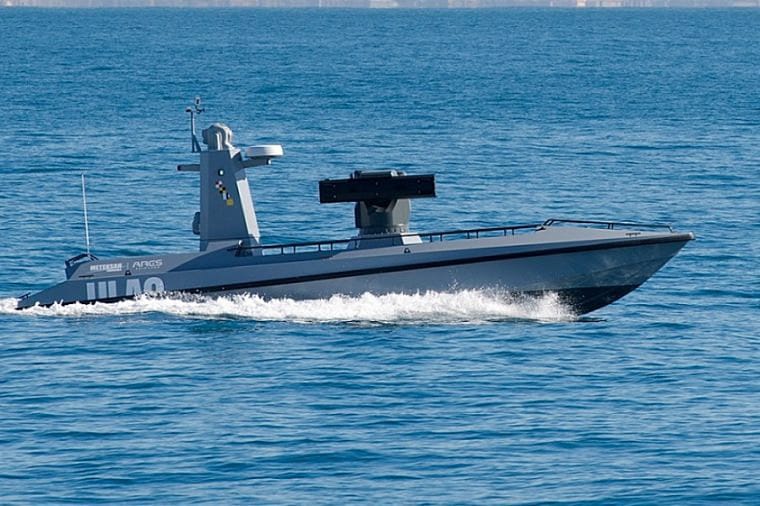 The R&D and design studies for the ULAQ SİDA Project, which was launched by the SSB and is being carried out by the Meteksan Defense and ARES Shipyard in Ankara and Antalya, respectively, began in the second half of 2018. On October 28, 2020, the initial configuration of the ULAQ USV, which was the culmination of the two firms' joint research and development efforts over a period of nearly two years, was unveiled. After the outfitting of the prototype boat, whose structural production was finished, ULAQ was launched in February 2021. After that, in May 2021, during DENİZKURDU-2021, the largest naval exercise in Republic of Turkey history, saw the successful completion of ULAQ's first test-fire. Later, Turkish President Recep Tayyip Erdogan announced in January 2022 that the ULAQ USV had entered mass production. The project's delivery is expected to be completed in 2023.
The ULAQ USV can be operated from mobile ground vehicles, headquarters command centers, or naval platforms to perform missions such as reconnaissance, surveillance, and intelligence, surface warfare, asymmetric warfare, armed escort and force protection, strategic facility security, and anti-submarine warfare. The ULAQ is 11 meters long, has a load carrying capacity of 2,000 kilograms, has a cruise range of more than 400 kilometers, a speed of more than 70 kilometers per hour, day/night visibility, autonomous, crypto and electronic warfare protected communication infrastructure.

Equipped with 4 CİRİT and 2 L-UMTAS Missile Systems supplied by Turkey's missile systems manufacturer ROKETSAN, the ULAQ USV is equipped with various missile systems to meet different operational needs, as well as different types of payloads such as electronic warfare, jamming, and different communication and intelligence systems. Apart from being just a remotely controlled unmanned surface vehicle, ULAQ, which has joint operations capabilities with other USVs of the same or different structure and manned aircraft, stands out with its artificial intelligence and autonomous behavior features.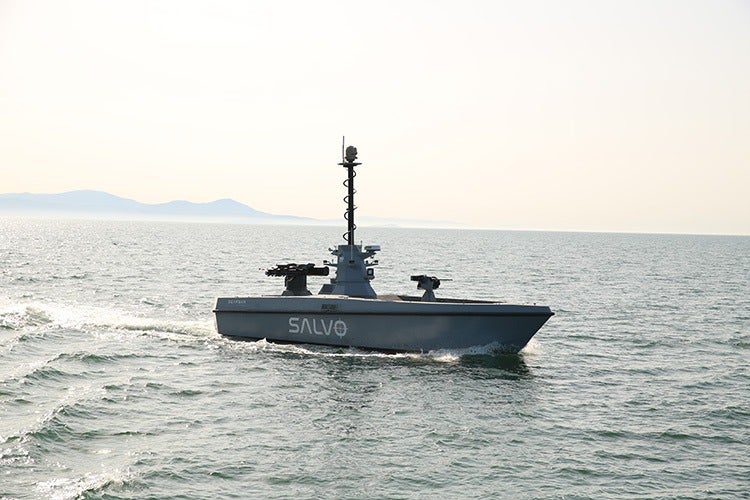 Turkey's success with unmanned aerial vehicles prompted it to invest in unmanned surface vehicles as well. As a result, in addition to ULAQ, Turkey is working on the development of SANCAR, which is being developed in collaboration with Yonca Onuk Shipyard and HAVELSAN, SALVO, which is being developed by Dearsan Shipyard, Albatros-S, which is being developed by ASELSAN, and the RD-09 and NB-57 USVs, which are being developed in collaboration with Sefine Shipyard and ASELSAN.