Turkey's ULAQ Getting Ready For Fire Tests
During an event hosted by the Marine Research and Development Volunteers Culture and Art Student Club on the 25 April, a presentation was given about the ULAQ SİDA. The Unmanned Systems Project Manager of the Ares Shipyard Onur Yıldırım presented new information about ULAQ. Onur Yıldırım stated in his presentation that the prototype platform of ULAQ series Unmanned Surface Vehicles (SİDA) will begin its firing tests on May 2021.
ULAQ is Turkey's first national unmanned combat marine vehicle project. After a few years in research and development, Ares Shipyard and Meteksan Defense were successful in producing Turkey's first unmanned combat marine vehicle on the 28 October 2020.
ULAQ is capable of conducting combat operations such as asymmetric warfare, armed escort operations and anti-ship operations along with reconnaissance, surveillance, electronic warfare, jamming, mine hunting for communication and intelligence purposes. ULAQ can also be integrated with various weapons and systems in line with operational needs. ULAQ has also been outfitted with 4 Cirit and 2 L-UMTAS missile systems, developed by Roketsan domestically in Turkey.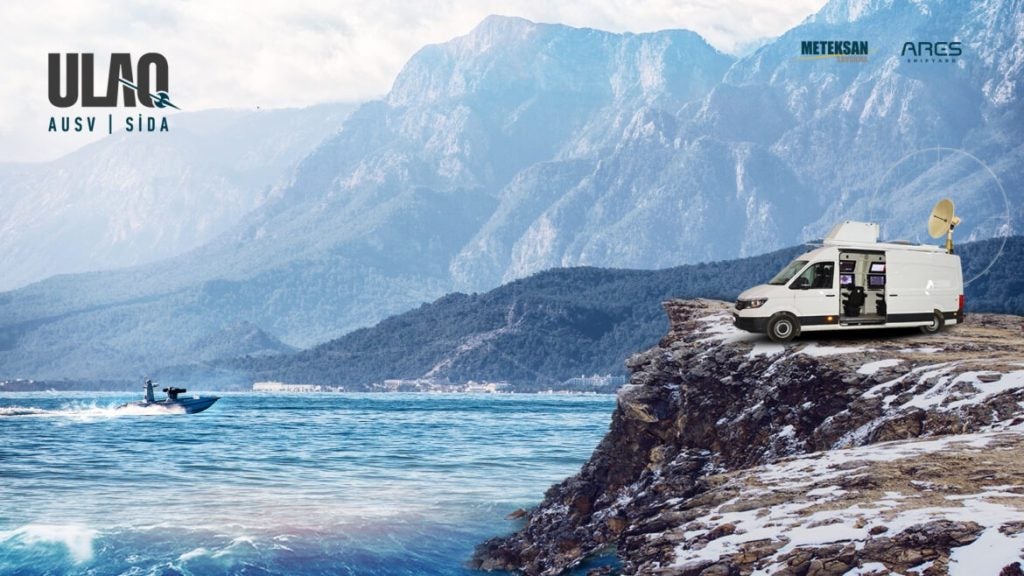 The SİDA (USV) was launched 12 February, 2021 and began its performance evaluations which are about to enter their next phase. Here are some of its technical specifications:
Length: 11 m
Range: 800km (431 nm)
Maximum Speed: 129km / h (69 Kts)
Useful Load Capacity: 2.000 Kg
Weapons: 4xCirit and 2xUMTAS & L-UMTAS
Control from Land and Sea Vehicles
Autonomous Navigation and Artificial Intelligence Capability
Day and Night Vision Systems
Passive and Active Stabilization Systems
Drone Reinforced Mobile Coast Control Station
Increased Remote Control Range
National Security Communication Infrastructure
Local Control Station on the Boat
Telescopic Antenna System
Casualty Stability Capability
Joint Operations Capability with UAV's
Capability to function in a Sea Seate 5 situation
Ability to survive in a Sea Seate 6 situation
Weapons Control Station:
Captain Console
Shooter (Payload Operator) Console
User Friendly UI design
Real Time Data / Image Transfer from as far as 200km
The ULAQ series consists of 6 vehicles. These are, the SİDA, the ISR&EW (which is an electronic warfare vehicle capable of intelligence, reconnaissance and surveillance operations), the ASuW – G/M model that is a surface combat vehicle, the MCMV which is a mine countermeasure vehicle, the FiFi that is used to combat fires and lastly the ASW which is used for submarine defense.
The two companies also announced on the 14 April that the production of the SAKİ, which will allow for remote control of the SİDA from land, has also been completed. The SAKİ, which was designed as a minivan, houses a captain console and a gunner console. The captain console will allow for remote control of the vessel, while the gunner console will allow the user to make use of the missile systems onboard the SİDA. Vehicle control and payload control functions also offer significant convenience to operator use with remote control, semi-autonomous and fully autonomous modes.