First Phase of ASELSAN's Swarm USV Project Albatros-S Completed
The first phase of the Swarm Unmanned Marine Vehicle Project has been completed, as part of a contract between the Turkish Defense Industry Presidency and ASELSAN. Dr. İsmail Demir, President of the SSB, published a statement on his social media account, saying:
"We are domestically developing another capability which few countries are working on. We have completed the first phase of our Swarm USV [Unmanned surface vehicle] Project, where we aim to provide swarm capability to unmanned marine vehicles as well as autonomy and the execution of various tasks. More to come."
The goal of the Swarm Unmanned Marine Vehicle project, which was started with a contract signed between the Presidency of Defense Industries and ASELSAN, according to Demir in an interview with the AA news agency, is to establish a swarm architecture and test different formations and missions. The SSB has previously stated that the capabilities obtained from the Swarm Unmanned Aerial Vehicles (UAV) technology would be transferred to Unmanned Ground Vehicles (UGV)s and Unmanned Surface Vehicle (USV)s in the future, and that these platforms would be capable of fighting in groups or units.
ASELSAN created the Albatros Unmanned Vessel series. The Albatros T and Albatros K vehicles are employed as practice targets. The Albatros-S, the newest addition to the series, is Turkey's first and only swarm USV project. There is currently limited information available about the vessel and the project. For the swarm USV project, ASELSAN and its subcontractors built the Albatros-S USV, which appears to be highly maneuverable and has a Multi-communication System Architecture (LOS and NLOS Communication Capability).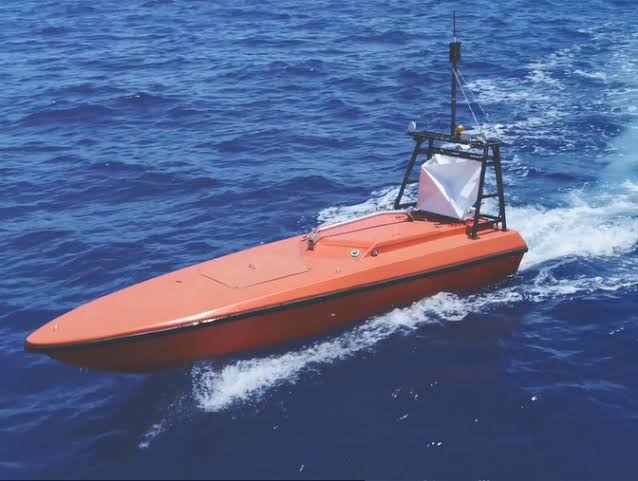 The USV, which is around 7 meters long, according to ASELSAN, it has a top speed of over 40 knots, a cruising range of more than 200 nautical miles, and a large payload capacity. In addition, it has the ability to continue its assignment autonomously if communication and GNSS are unavailable.
The USVs will provide critical operational capabilities in securing Turkey's surrounding waters, also known as the "Blue Homeland." With capabilities including autonomous navigation in swarms, autonomous formation changes, and autonomous mission execution. The SSB hope that USVs will help secure and safeguard the country's marine coast line and exclusive economic zone (EEZ).