Australia and Vanuatu Sign New Defense Agreement
On 13 Decemberh, during a visit by an Australian delegation led by Foreign Minister Penny Wong to the Pacific Island nation of Vanuatu, the two democracies signed a new defense agreement. The agreement itself was very broad, aiming to deepen ties on everything from cybersecurity and maritime security to humanitarian relief and resource security. Cyber security may be of particular concern to the archipelago government as November saw a major cyber attack knock out local emergency services, phone lines, and key parts of the government communication network.
According to Australian Defense Minister Richard Marles:
"The Australia-Vanuatu Bilateral Security Agreement is a practical expression of the family first approach to peace and security in our region. It reflects Australia and Vanuatu's ongoing commitment to working together as members of the Pacific family to address shared security challenges."
Since independence from Britain and France in 1980, the Australians have served as the archipelago's closest diplomatic, security and economic partner and Australia has helped train local paramilitary forces since 1983. Australia has moved to step up this and other partnerships with South Pacific states in response to growing Chinese involvement and influence in the region which threatens Canberra's old strategic imperative to keep hostile powers out of the South Pacific approaches to Australia. In October, Australia expanded its defense agreements with both Fiji and Papua New Guinea. Back in September, a new "Defence Cooperation Agreement" was signed with Timor-Leste.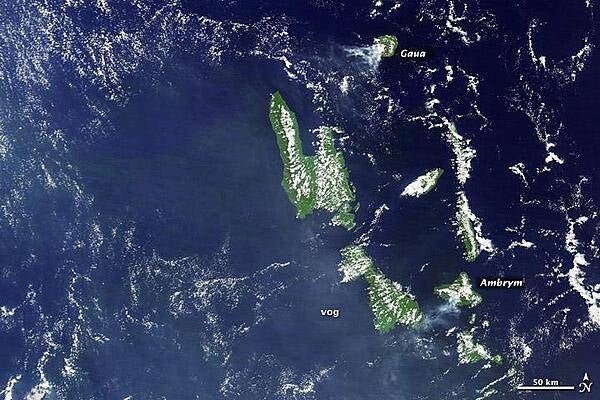 Foreign Minister Wong highlighted that the new agreement is open for all to view (the document can be read here) due to both nations being "committed to democracy, accountability and transparency. This was a clear jab at China whose recent security treaty with the Solomon Islands was never made public.
The trip comes just days after Wong and other top Australian officials visited the United States for cabinet level bilateral talks and trilateral AUKUS talks. Bilateral talks with the US resulted in a US commitment to preposition military resources in Australia and promises that the US will increase rotational deployments to the country. The delegation also visited Japan for high level talks which resulted in agreements deepening military cooperation as well.