The Hellenic Air Force Receives Two More Rafale Fighter Jets From France
The Hellenic Air Force (HAF) has received a further two Rafale fighter jets from France. Images of the new aircraft were published in a post on the Hellenic Air Force's Twitter feed. The number of Rafale fighter jets owned by Greece increased to eight with the new delivery. It has also been reported that the two aircraft with serial numbers 450 and 451 are brand new, as opposed to the second-hand Rafales received in previous months. However, it was not specified whether the new Rafale fighter jets have a single or two-seat configuration.
Greece ordered 24 Rafale fighter jets from France in 2021 for 2.32 billion Euros, and the first batch of these aircraft arrived in Greece in early 2022. A large delegation received the first batch of six second-hand Rafale fighter jets at Tanagra Air Base. Two of the six Rafales delivered so far have been two-seaters, while the remaining four were single-seaters. The Hellenic Air Force stated at the time that the two-seat aircraft would be used in the training of new Rafale fighter pilots, while the remaining four aircraft would be operational. These aircraft were later assigned to 332 Squadron of the Hellenic Air Force's 114th Combat Air Wing. These two new aircraft will be stationed at Tanagra Air Base, alongside the six second-hand Rafale already in service, which have been operational since January 2022. Other Rafale aircraft, which will be delivered to the Greek Air Force in batches, will arrive in Greece in later 2022, 2023, and 2024.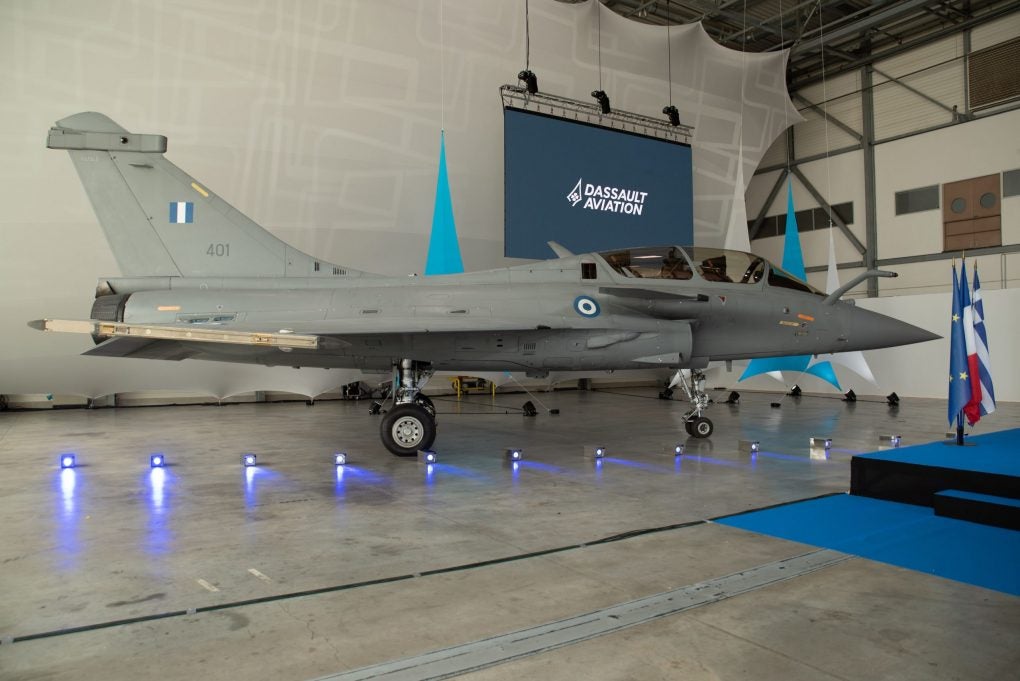 While receiving new Rafale aircraft, Greece is also upgrading 85 F-16 Block 52+ Fighting Falcon aircraft to the F-16 Block 72 configuration under the terms of a 2017 agreement signed with the United States. In this context, the Hellenic Air Force received the first two F-16 type fighters upgraded to "Viper" standard in collaboration with Lockheed Martin and Hellenic Aerospace Industry (EAB) last September. Greece is expected to receive six additional F-16s upgraded to "Viper" standard by the end of this year. It is estimated that it will take until 2027 for all aircraft to be modernized and delivered to the Hellenic Air Force.
While in Washington last May, Greek Prime Minister Kyriakos Mitsotakis also met with US President Joe Biden. During this visit, Mitsotakis made a declaration of intent to Joe Biden to purchase a fleet of F-35 fighter jets from the United States. Two months after this announcement, Kyriakos Mitsotakis reported that his country had officially submitted a letter of request for the purchase of 20 F-35s. Speaking to reporters after the NATO summit in Madrid, Mitsotakis stated that he expected F-35 deliveries to begin between 2027 and 2028, with the lengthy process providing Athens with "the fiscal space allowing us to make such a purchase."
While the tensions between Ankara and Athens have escalated rapidly in recent years, with the long running dispute over the Aegean Islands at the fore, Greece has begun to gain air superiority over Turkey as a result of recent investments in the air force. Turkey, on the other hand, is still waiting for US Congress approval to purchase 40 F-16 Block 70 aircraft as well as nearly 80 modernization kits for existing aircraft. Turkish officials have repeatedly stated that if the sale of F-16s and modernization kits from the US is impeded, Turkey will pursue other options. The Eurofighter Typhoon aircraft are known to be the most emphasized of these options. In any case, following Turkey's removal from the F-35 program, it appears that regaining air power in the Aegean and eastern Mediterranean will take some time.