Greece Formally Submits F-35 Purchase Letter Of Request
Greek Prime Minister Kyriakos Mitsotakis announced on Thursday that his country has formally submitted a letter of request for the purchase of 20 F-35s, with an option for an additional 20.

Speaking to reporters following the NATO summit in Madrid, Mitsotakis said that the letter of request had been sent in "the past few days". "Our intention is to acquire an F-35 squadron with a possible option for a second one", continued the Prime Minister. Mitsosakis stated that he expected F-35 deliveries to start between 2027 and 2028, with the long process giving Athens "the fiscal space allowing us to make such a purchase". The prime minister, who faces elections in 2023, added that the F-35 procurement represented a responsibility to take long-term decisions that his successors in government would politically benefit from.

Mitsotakis had discussed the possibility of Greek F-35 procurement with Washington in May, in addition to pushing against Turkish requests to facilitate upgrades of the Turkish Air Force's F-16 fleet during a visit to the United States. Athens had also approached the previous Trump administration several times over acquiring the F-35, including the possibility of taking over F-35s built for the Turkish Air Force prior to Turkey's 2019 ejection from the F-35 program and other "used" F-35s.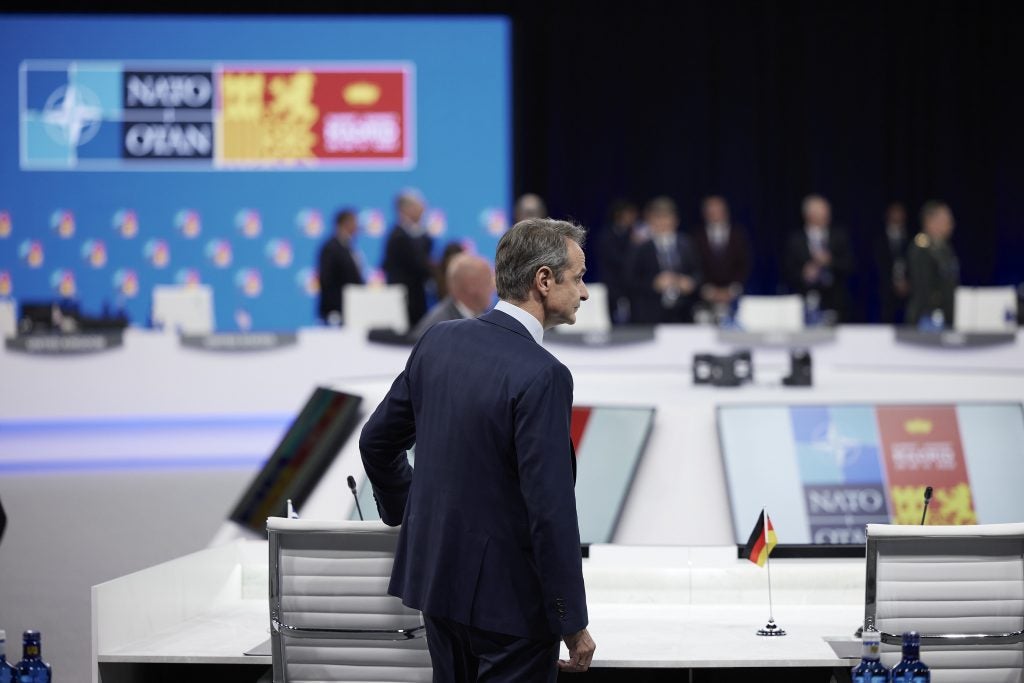 Skai reports that Greek defense minister Nikolaos Panagiotopoulos and Chief of the Hellenic National Defence General Staff General Konstantinos Floros are expected to travel to the United States in July, where they will meet with Lockheed Martin representatives and tour the F-35's Fort Worth production line.

Other modernization projects currently in progress for the Hellenic Air Force include the acquisition of 24 Dassault Rafales, with the first of them arriving in Greece in January. The state-run ERT TV reports that alongside the F-35 buy, the Greek defense ministry also seeks to upgrade 38 of the Hellenic Air Force's F-16s.

Officials in Athens have repeatedly touted the F-35's qualities, with government spokesperson Yiannis Oikonomou saying in late May that the F-35s were part of the Mitsotakis government's long term plans to strengthen both Greek defense and deterrent capabilities. With perennial tensions with longtime frenemies Turkey again rising over recent demands from Ankara to "demilitarize" Greek islands in the Aegean Sea, seeking the purchase of the F-35s also serves as a display of the difference in relationships with the United States the two NATO allies have.