Armenia Signs Contract With India To Procure Pinaka MLRS And Ammunition
Armenia has signed a government-to-government contract with India for the procurement of Pinaka MLRS and ammunition. This was first reported by The Economic Times, the development comes amidst Armenia's tensions with Azerbaijan and accusations of ceasefire violations.
The deal has been reportedly valuated at about ₹2,000 crore ($245 million) and was signed earlier in this month.The Economic Times report added that the supplies would be fast tracked as per the requirement. This is the first export order for the Pinaka rocket artillery system developed by the Defence Research and Development Organisation (DRDO).
The order reportedly includes the Pinaka system, ammunition and "anti-tank rockets." The "anti-tank rockets" are likely to be various warhead options for the Pinaka rockets, which includes an ATM warhead housing 18 anti-tank sub munitions. The version of Pinaka rockets to be supplied is unconfirmed. Three types of rockets are currently available for the system: basic Pinaka Mk1 rockets with 37.5km range, Pinaka Mk1 Enhanced (ER) rockets with over 45km range and Guided Pinaka rockets with 75km range.
A follow-up report by The Economic Times reports that the contract is for four batteries and involves Mk1 Enhanced as well as Guided Pinaka rockets. These may serve to replace the Armenian BM-21 Grads lost in the war with Azerbaijan in 2020. Armenia has also lost BM-30 Smerch and WM-80 MLRS during the war. Overt Defense was unable to independently confirm details of the contract.
Each Pinaka regiment of the Indian Army consists of three batteries. Each battery has six launchers, two battery command posts, a weather radar, six loading and replenishment vehicles and three replenishment vehicles. Additional command posts and vehicles are added with the three batteries at the regimental level. Each Pinaka launcher can carry two pods.
The Indian Army is set to induct Pinaka Mk1 Enhanced rockets as reported by Overt Defense earlier this month. Guided Pinaka rockets are also set to enter production. Four regiments of the Pinaka system are already in service with the Indian Army. In 2020, an additional six regiments were ordered for ₹2,580 crore ($317 million).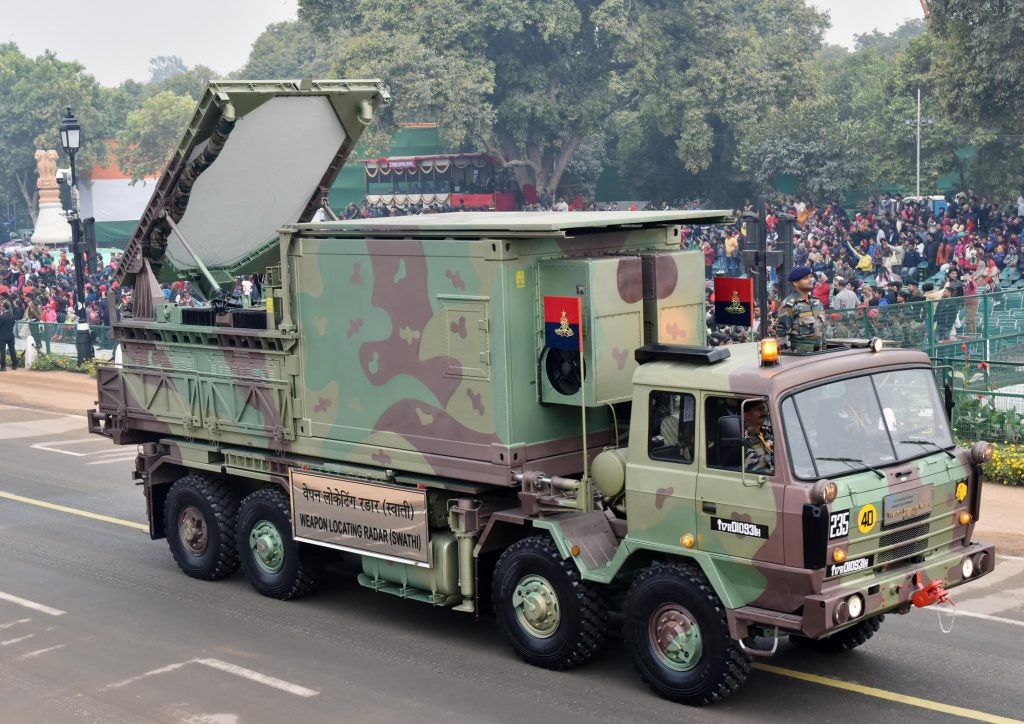 In 2020, Armenia had bought four Swathi weapon locating radars developed by DRDO and produced by Bharat Electronics Limited. Armenia – India relations have been spurred by the growing convergence between Azerbaijan, Turkey and Pakistan. India's efforts to increase defence exports and Armenian efforts to find an alternative to traditional supplier Russia have also contributed to ties. In June, an Armenian delegation to India interacted with various Indian defence firms. Armenia is said to have expressed interest in thermal imaging systems and drones, among other equipment.
This article was updated with emerging details about the contract.