US Fighter Shoots Down Iranian Drone Over Iraq
On Wednesday, September 28, United States Central Command (CENTCOM) released a statement informing that they had shot down an Iranian drone flying over Iraq. The drone was reportedly flying towards Erbil – a city of 1.6 million in Northeastern Iraq that is located about 100 kilometers to the West of the Iran-Iraq border. An F-15 was reportedly responsible for shooting down the UAV.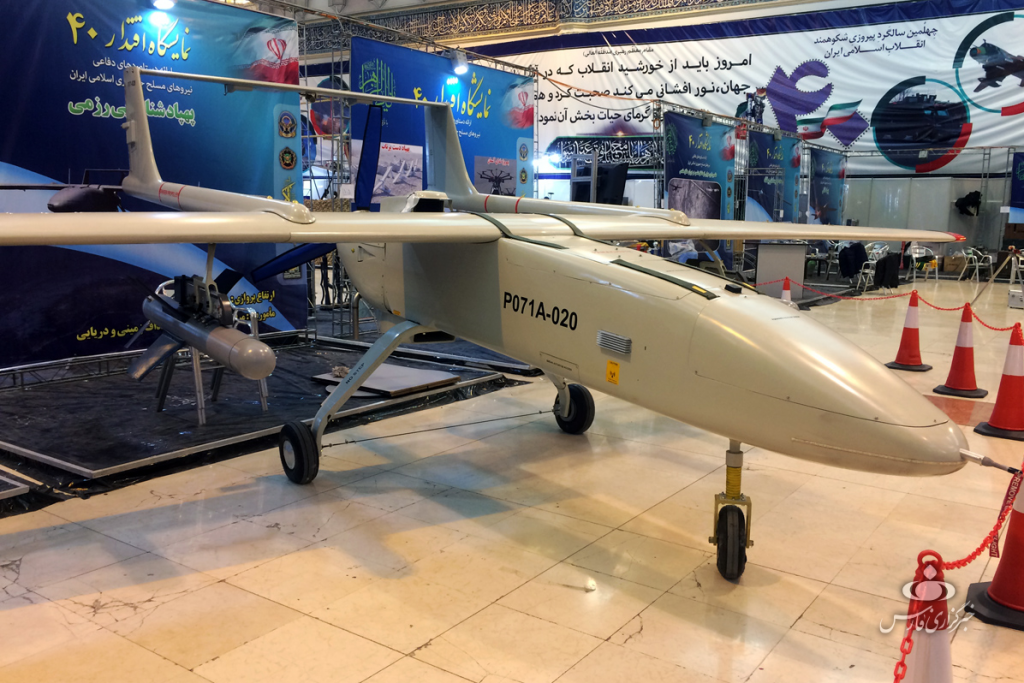 The drone was an Iranian-produced Mohajer-6, a larger drone with a 10-meter wing span that can be mounted with up to 6 missiles. It is one of the designs Russia has acquired from Iran for its war against Ukraine. Just last week, the Ukrainian government declared it had brought down its first drone of this type off the coast of Odessa.
CENTCOM Spokesperson Joe Buccino described the incident in a short official statement:
"At approximately 2:10 PM local time, US forces brought down an Iranian Mojer-6 Unmanned Aerial Vehicle headed in the direction of Erbil as it appeared as a threat to CENTCOM forces in the area."
The Iranian drone was flying amidst a larger Iranian effort which utilized missiles and drones to target Iranian-Kurdish opposition forces based in Northern Iraq which Iraqi officials claimed resulted in the death of 13 people and left another 58 injured. CENTCOM also commented on these attack as part of their Wednesday statement:
"US Central Command condemns the Islamic Revolutionary Guard Corps' unprovoked attack in Iraq's Erbil Governorate this morning. Such indiscriminate attacks threaten innocent civilians and risk the hard-fought stability of the region. […] No US forces were wounded or killed as a result of the strikes and there is no damage to US equipment."
Despite the loss of the drone and the American protest, Iran's Islamic Revolutionary Guard Corps declared on state television that they will continue their operations against Iranian-Kurdish fighters in Northern Iraq:
"This operation will continue with our full determination until the threat is effectively repelled, terrorist groups' bases are dismantled, and the authorities of the Kurdish region assume their obligations and responsibilities."
Meanwhile, major protests continue to rock Iran although details are scarce due to Tehran's internet and social media blackout. According to the Institute for the Study of War (ISW), the "protests do not appear close to collapsing the regime" but "circumstantial evidence suggests that Supreme Leader Ali Khamenei is at least temporarily unable to perform his normal duties".