Indonesia Reiterates Commitment To KF-21 Fighter Amidst Progress With Testing
Indonesia has reiterated its commitment to the KF-21 Boramae fighter under co-developed by South Korea and Indonesia. Indonesia's deputy defense Muhammad Herindra visited Sacheon Air Base in South Korea on September 28. He met Korea's defense minister Lee Jong-Sup as well as Minister of Defense Acquisition Program Administration (DAPA) Eom Dong Hwan. The successful flight testing of the KF-21 is a tangible manifestation of the successful development of this fighter and is a long-awaited progress, he stated.
Indonesian Deputy Minister of Defense Herindra said:
"Indonesia remains committed to supporting the sustainability of the Joint Development of the KFX/IFX Combat Aircraft program, and increasing cooperation in the defense sector between the Indonesian government and the ROK."
However the status of promised Indonesian payments for its share of the development, reportedly amounting to $557 million, remains unclear. The Indonesian minister expressed hopes that the technology transfer will run in harmony with the operational requirements and support Indonesia's efforts to develop and utilize its defense industry.
Indonesia has a 20% share in the project. However, Korean Minister of DAPA Eom states Jakarta has paid only 30% of its share and none since 2017. He also stated that while the payment process remains murky, the overall atmosphere is positive and that Korea expects gradual progress in payments.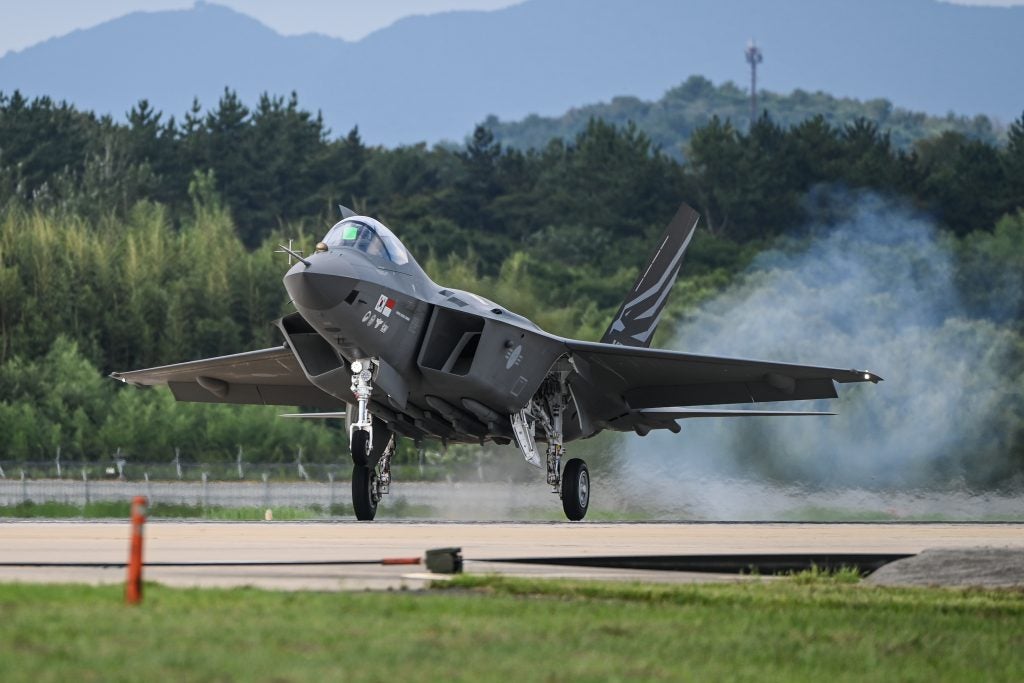 Indonesia plans to send 100 engineering personnel, who will rotate to participate in the program in South Korea. The Indonesian minister also met 37 engineering personnel from Indonesia at Sacheon. He said that it is one of the national programs that has strategic value for the Indonesian people, because it aims to meet the needs of Indonesian Air Force fighter aircraft during the 2025-2040 period.
The KF-21 program is expected to be completed in mid-2026 with around 2,000 test flights planned. According to DAPA, five additional prototypes are set to join the flight test campaign from October. A tentative naval variant of the KF-21 was unveiled recently to cater to the potential development of a Korean aircraft carrier. Indonesia is expected to procure 50 KF-21s.