Saab To Manufacture Carl Gustaf M4 In India By 2024
Saab will set up a manufacturing facility for the Carl-Gustaf M4 recoil less anti-armour system in India, the Swedish firm announced on September 27. Production in the new facility is planned to start in 2024. The facility will support the growing requirements of the Indian Armed Forces as well as components for global users of the system and complement the production facility in Sweden.
Saab said in response to enquiries by Overt Defense that:
"The facility is being built to cater for Indian customers for whom we can offer the Carl-Gustaf as "Made in India". This is part of Saab's plan to fully meet the requirements of "Make in India" and it is a natural step to set up a production facility for Carl-Gustaf to contribute to the Government of India's goals of developing a world class defence industry. Overall we see great interest in the ground combat segment."
The new company will be named Saab FFV India and will deploy the latest sighting technology and apply advanced manufacturing techniques like carbon fiber winding. Over the years Saab has partnered with Indian companies to make parts for Saab's products on the global market. Regarding potential partnerships with Indian firms for the new production line, Saab stated to Overt Defense that:
"We are currently exploring the infrastructure capabilities available in the Indian industry to work with the latest and complex technologies related [to] Carl-Gustaf. For commercial reasons, we are not sharing further information about partners at this point, but Saab has for several years had a capable supply chain in India for mechanical parts that will be considered."
A press release confirmed that Saab will continue its partnership with Munitions India Limited (MIL) and Advanced Weapons and Equipment India Limited (AWEIL) to manufacture the Carl-Gustaf and its ammunition. Saab expressed willingness to upgrade and adapt existing arrangements based on the requirements of our customers and partners.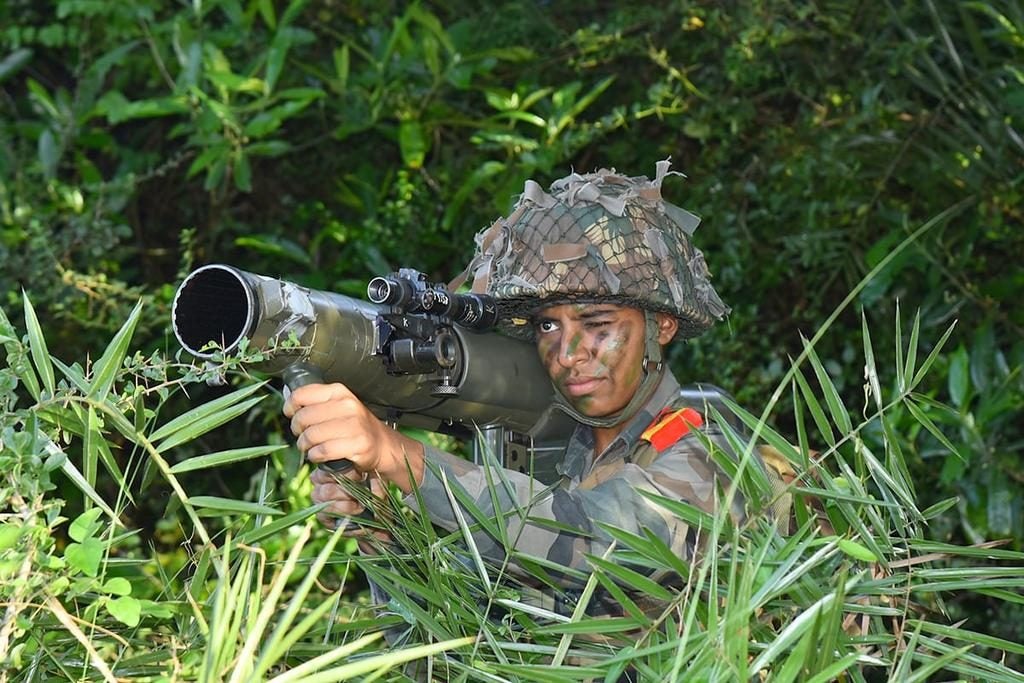 The venerable M2 Carl-Gustaf has been in service with the Indian Army since the first cooperation agreement for production in India was signed 1976. In response to a query for confirmation of interest by the Indian Armed Forces in the shoulder-launched 7kg M4 variant, Saab declined to comment on "potential business or discussions with customers", expressing confidence that the investment will be successful given the demand from customers. Saab has not yet revealed the planned investment amount, location or production rates at this time.