DEARSAN Begins Construction Of Offshore Patrol Vessels For The Nigerian Navy
With a keel-laying ceremony on September 16, DEARSAN, one of Turkey's leading private shipyards for military shipbuilding, officially began the construction of two OPV-76 Offshore Patrol Vessels (OPV) for the Nigerian Navy. The Turkish Naval Forces Commander Admiral Ercüment Tatlıoğlu, the Nigerian Ambassador İsmail Abba Yusuf, the Chief of Naval Staff of Nigeria, Vice Admiral Awwal Zubairu Gambo, and the Nigerian Defense Minister Bashir Salihi Magashi were all present at the ceremony held at the DEARSAN shipyard in Tuzla. The delegation examined the initial blocks of the currently under construction vessels at the shipyard following speeches from the various parties, the welding ceremony, the distribution of commemorative gifts, and the photo session.
The Nigerian Navy signed a contract for the construction of the ships about ten months prior to the keel-laying ceremony. The cost of the contract was not disclosed by officials, but news out of Nigeria suggested that each ship was worth $80 million. Awwal Gambo, the Chief of Naval Staff, described the purchase of these ships as a turning point in the Nigerian Navy's 2021–2030 strategic plan in a speech he delivered at the signing ceremony. Gambo added that in in addition to combating piracy, smuggling, and the drug trade, these ships may carry out humanitarian aid missions in the event of natural disasters. The shipyard intends to complete the construction of these two OPV 76 Class Offshore Patrol Vessels within 37 months under the terms of the signed contract.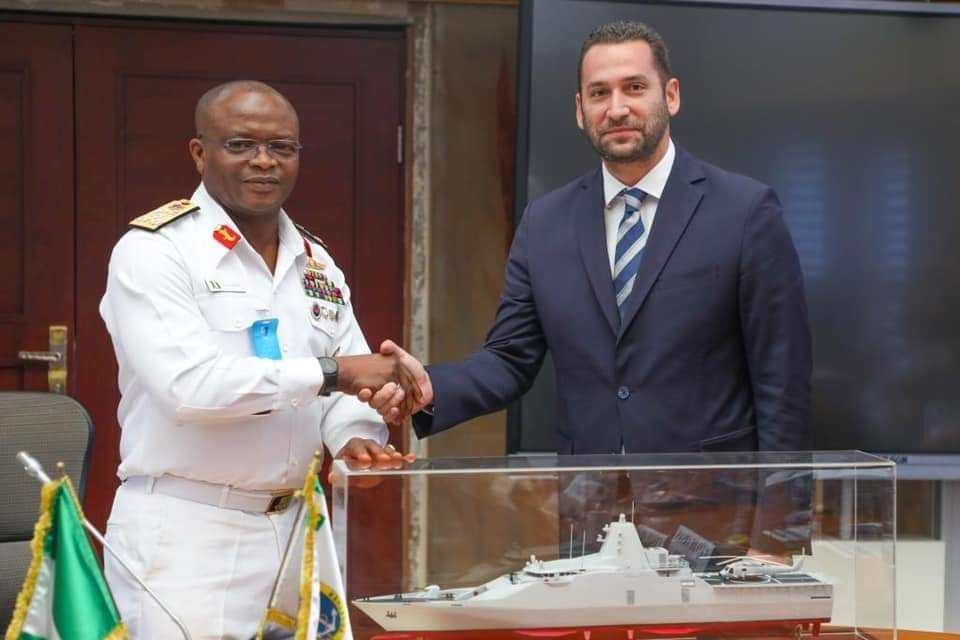 The modular design of Dearsan's OPV76, according to the information provided by Dearsan, enables it to carry out a variety of tasks, including surface warfare, search and rescue, and patrolling. The ship has two controllable pitch propellers, four diesel engines, and a combined diesel and diesel (CODAD) propulsion system. The ship's superstructure is composed of Sealium, and its hull of AH-36 steel. The Offshore Patrol Vessel 76 measures 76.80 meters in length, 11 meters in width, and has a draft of 2.9m. Depending on the customer's choice of armament package, the ship is manned by a crew of roughly forty personnel. Despite having a flight deck that can accommodate an NHIndustries NH90 sized helicopter, the vessel does not have a hangar.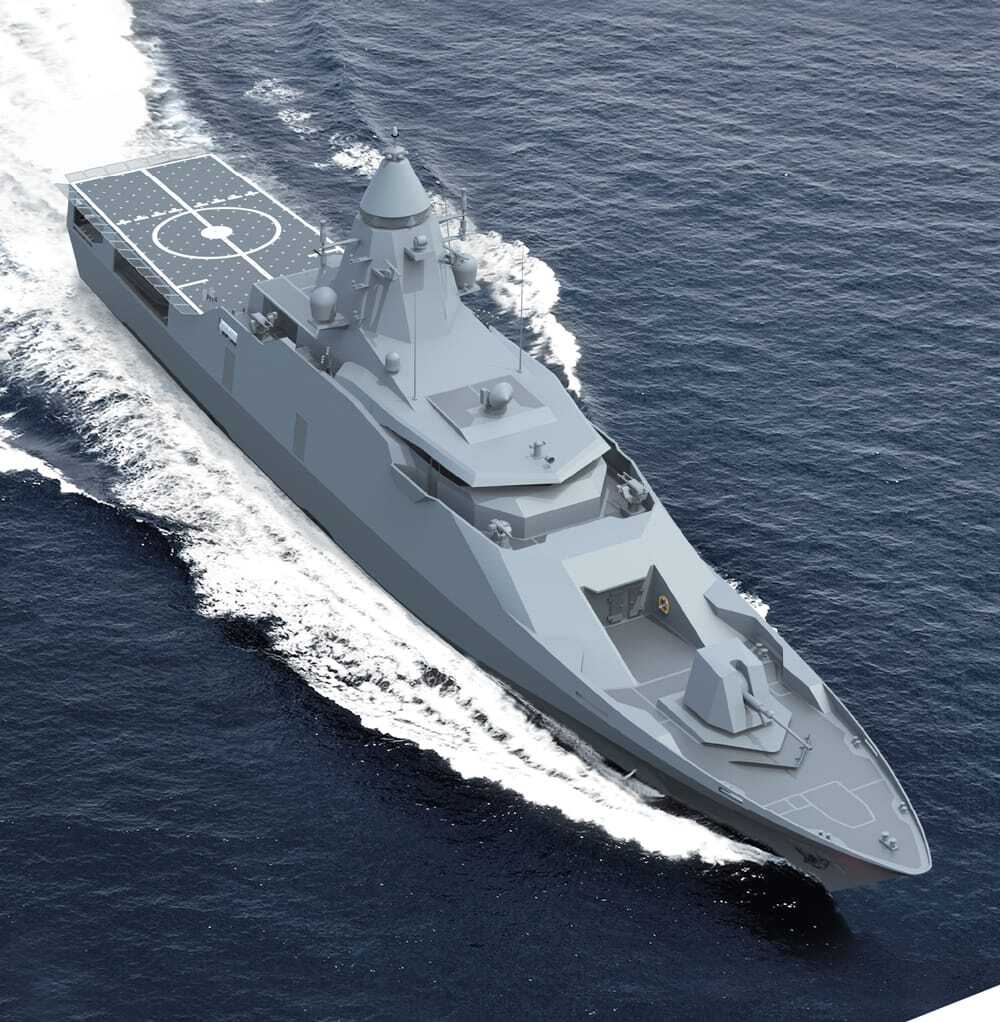 These OPVs have a top speed of 28 knots, a range of 3,000 nautical miles and are equipped with a 76mm Leonardo Super Rapid Gun, a 40mm Leonardo Light Naval Gun, two 12.7mm Stabilized Automatic Machine Guns, two 12.7mm Manual Operation Machine Guns, and two SAM SIMBAD RC short-range, anti-air self-defense systems. Additionally, the vessels are outfitted with HAVELSAN's ADVENT Combat Management System, HAVELSAN Ship Data Distribution System, an Italian-made Sair-2D X-band radar manufactured by Gem Elettronica, and an Electro-Optical Fire Control System (EOFCS) designed for precise target tracking in maritime environments.