The Nigerian Navy Purchases Two Offshore Patrol Vessels From Turkey
According to a statement released by the Nigerian Navy on November 3, a contract was struck with the Turkish Dearsan Shipyard for the purchase of two OPV 76 Class Offshore Patrol Vessels to meet the Nigerian Navy's needs.
Admiral A.Z Gambo, Commander of the Nigerian Naval Forces, thanked the President of Nigeria and the Chief of Staff for the project, which he described as a "milestone" in the Nigerian Navy's fleet renewal efforts as part of the 2021-2030 Strategic Plan. These ships will be employed in humanitarian aid missions in natural disasters, as well as in the fight against piracy, smuggling, and drug trafficking, according to Admiral Gambo.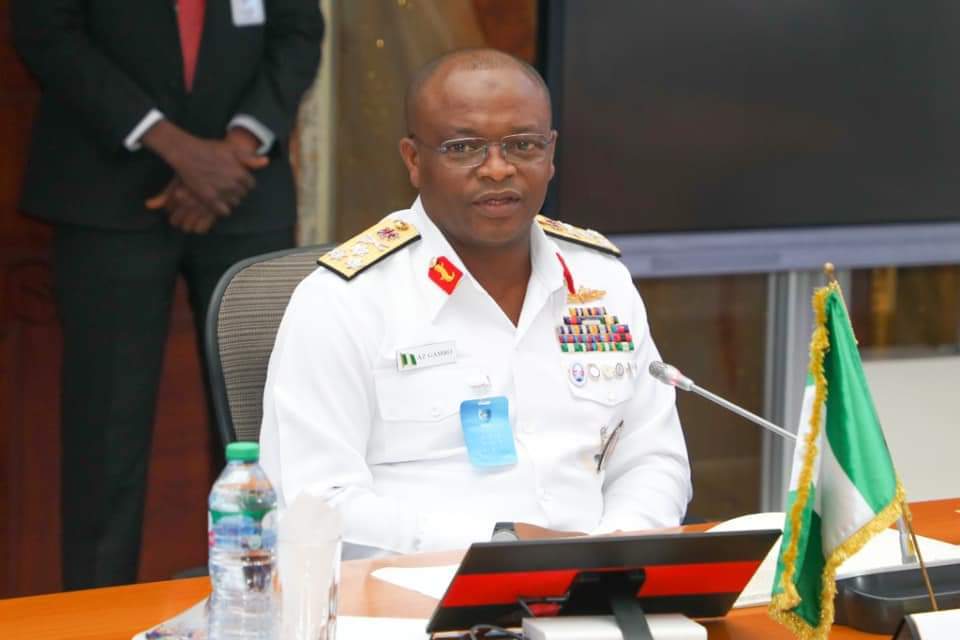 According to a statement released by Dearsan Shipyard, the design and construction of OPVs will be performed fully within the shipyard, and the vessels will be supplied with purely domestic systems, as requested by the Nigerian Navy. "As Dearsan, a pioneer and leader in the field of military shipbuilding and export," the statement stated, "we will continue to contribute to the development initiative that Turkey has begun in the sector of defense industry."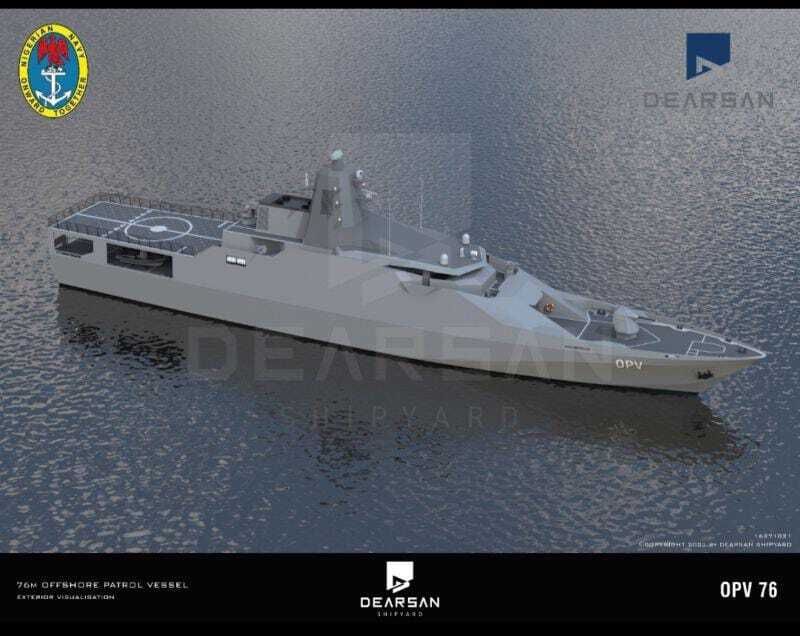 Dearsan Shipyard CEO Murat Gordi thanked the Nigerian Navy for their trust in their company and promised to reciprocate it by building the best-in-class ship for Nigeria and completing the contract on schedule. Two Offshore Patrol Ships 76, which will be tailored to meet the needs of the Nigerian Navy, are expected to be completed in 37 months under the contract.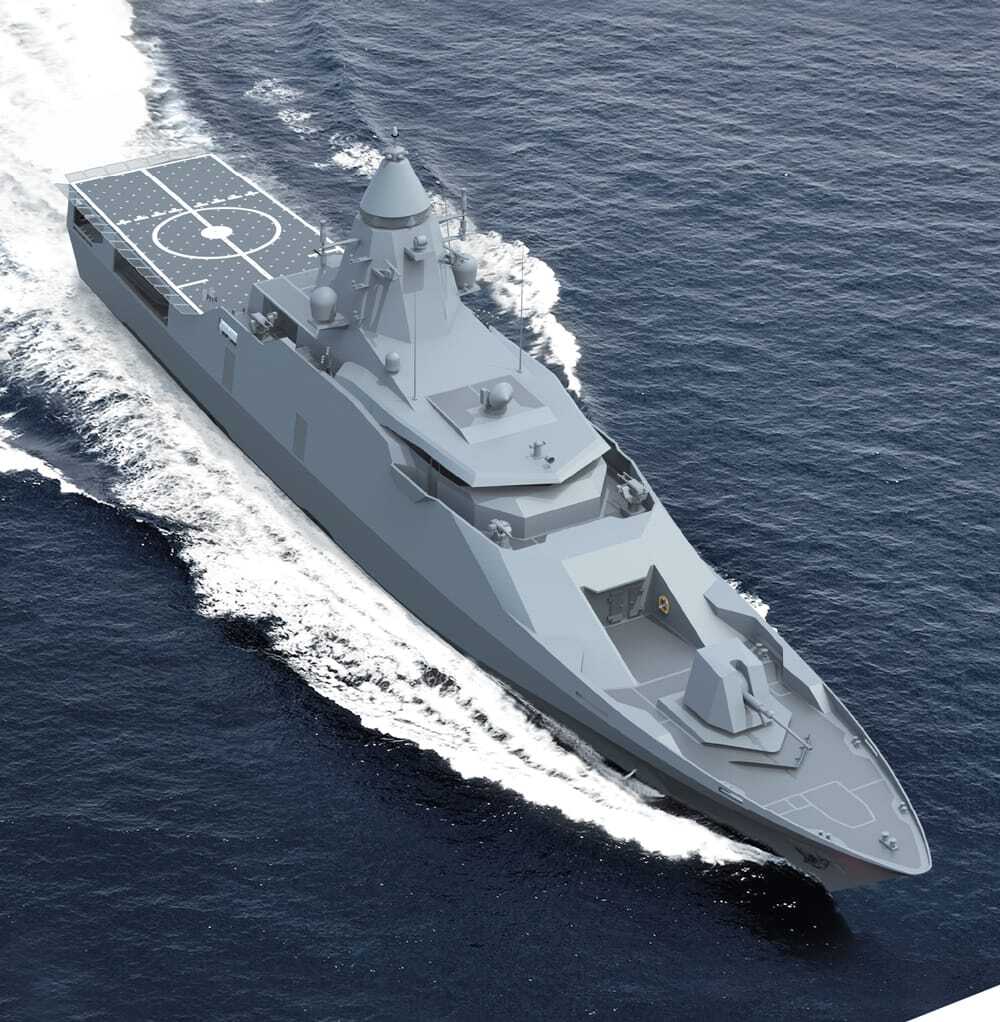 According to the information given by Dearsan, the modular architecture of Dearsan's offshore patrol vessel OPV76, allows it to undertake a wide range of tasks, from patrol to search and rescue and surface warfare. The ship has three diesel generators and a combined diesel and diesel (CODAD) propulsion system with four diesel engines and two controllable pitch propellers. The Offshore Patrol Ship 76 has a length of 76.80m, a width of 11m and a draft of 2.9m. The OPV is equipped with a 76mm Leonardo Super Rapid Gun, a 40mm Leonardo Light Marine Gun, two 12.7mm Stabilized Automatic Machine Guns, two 12.7mm Manual Operation Machine Guns, and two SAM SIMBAD RC short-range, anti-air self defence systems, and has a top speed of 28 knots and a range of 3,000 nautical miles.