U.S. Official: "Tanks Are Absolutely On The Table" For Ukraine
A senior U.S. Defense Department official has said that the United States is exploring the possibility of supplying Western-made main battle tanks to the Ukrainian military at some point in the future, in order to fulfill Kyiv's long-term needs as it continues to fight the Russian invasion of the country.

Speaking on the condition of anonymity during a press briefing at the Pentagon on Monday, the official said that Washington had been encouraging "countries largely in Europe" to supply their Soviet-era tanks to Ukraine to supplement the Ukrainian tank fleet. According to the official, these tanks were better suited for the "immediate fight", due to the limited amount of training required by Ukrainian tank crews to operate them. Most recently Slovenia's government have announced that they will be transferring 28 M-55S tanks to Ukraine, in return, Slovenia will obtain 40 German military transport vehicles. The tanks are essentially modernized Cold War-era Т-55s. The transfer represents almost the entirity of Slovenia's M-55S fleet.

The official acknowledged that "that there will be a day when they may want to transition and may need to transition to" NATO-standard main battle tanks, saying that such aid required consideration from the US and allies on training, maintenance and logistical requirements.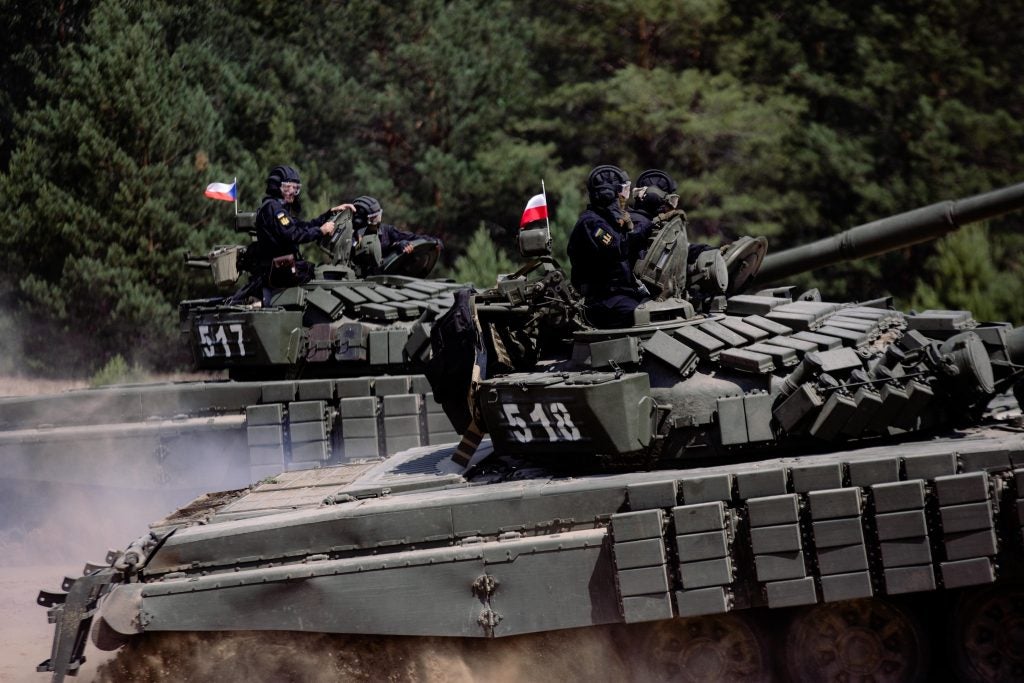 "Tanks are absolutely on the table along with other areas. We're looking at the entirety of the Ukrainian armed forces and considering for the future what — what capabilities they will need and how the U.S. and our allies will be able to support Ukraine in building out those capabilities", continued the official. They added that the United States was open to "other options" in tank supply, if the Ukrainian military was able to support the training, maintenance and sustainment they required.

Western-made main battle tanks and infantry fighting vehicles have been a long-running request from Kyiv, although it has met with no luck so far. While the Spanish government had announced that it would be exploring refurbishing and donating up to 40 surplus Leopard 2A4 main battle tanks to Ukraine in June, it ultimately abandoned the plans to do so in August, with defense minister Margarita Robles describing the mothballed tanks as being in an "absolutely lamentable" state that prevented their quick restoration to a combat-ready state.