U.S. Looks to Shape Ukraine's Future Military
The United States is looking to shape Ukraine's future military force structure. In a recent press briefing the U.S. Undersecretary of Defense for Policy Dr. Colin Kahl outlined efforts to plan out how Ukraine's military might look in the medium and long term.
With the announcement of a new $2.98 billion support package on 23 August, coinciding with Ukraine's Independence Day, Dr. Kahl explained that the "capabilities in this package are tailored to sustain Ukraine's most critical capability needs in the medium- to long-term". The package includes National Advanced Surface to Air Missile Systems, Puma unmanned aerial systems, counter-battery radars and Vampire counter-unmanned aerial systems.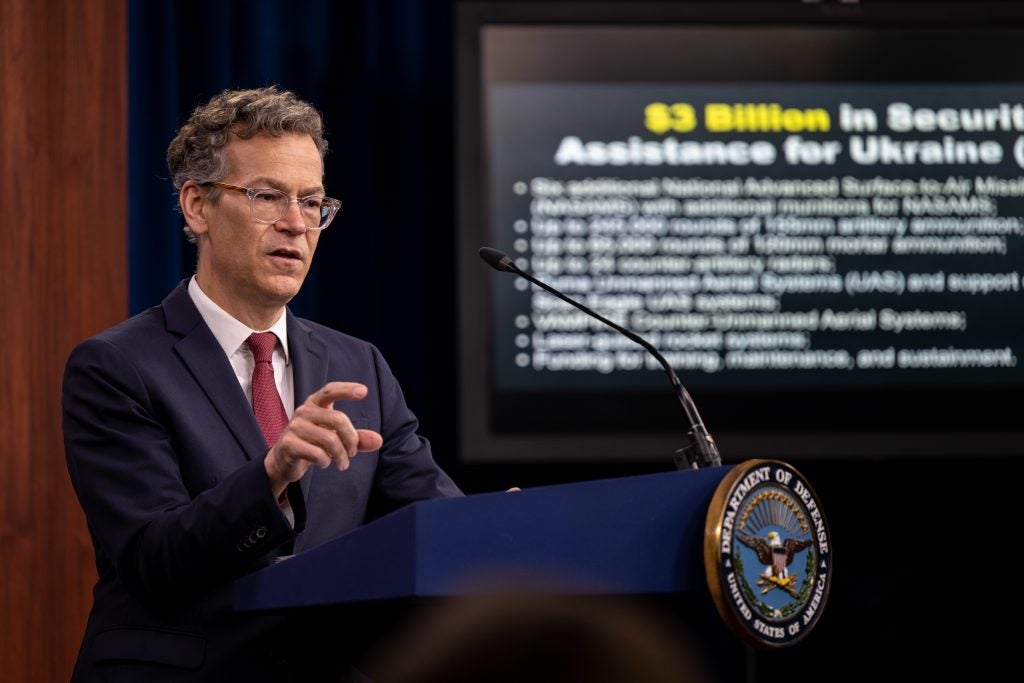 The huge new package of aid comes as part of the Ukraine Security Assistance Initiative rather than a direct draw down on U.S. military inventory. This means the turnaround time on deliveries are longer, with Dr. Kahl stating some of the materiel has a lead time of months to years. This, he explained, shows that the U.S. is looking to the medium and long term future of Ukraine's security.
Secretary of Defense Lloyd Austin has tasked the office of Secretary of Defense to work with the Joint Staff and European Command to work up a 'future-forces picture' for the Ukrainian armed forces. Dr. Kahl explained that "obviously, this is done in close consultation with the Ukrainians. It is, after all, their military, and we're really trying to be very deliberate and disciplined about what type of Ukrainian force matters in the next 12, 24, 36 months." He noted that there were a number of scenarios that could develop in the near term, ranging from "a scenario in which the war continues, it could be a scenario in which the violence ebbs because there's an agreement or because it just dies down a bit. But even in that instance, the Ukrainians are going to need to defend their territory and deter future aggression."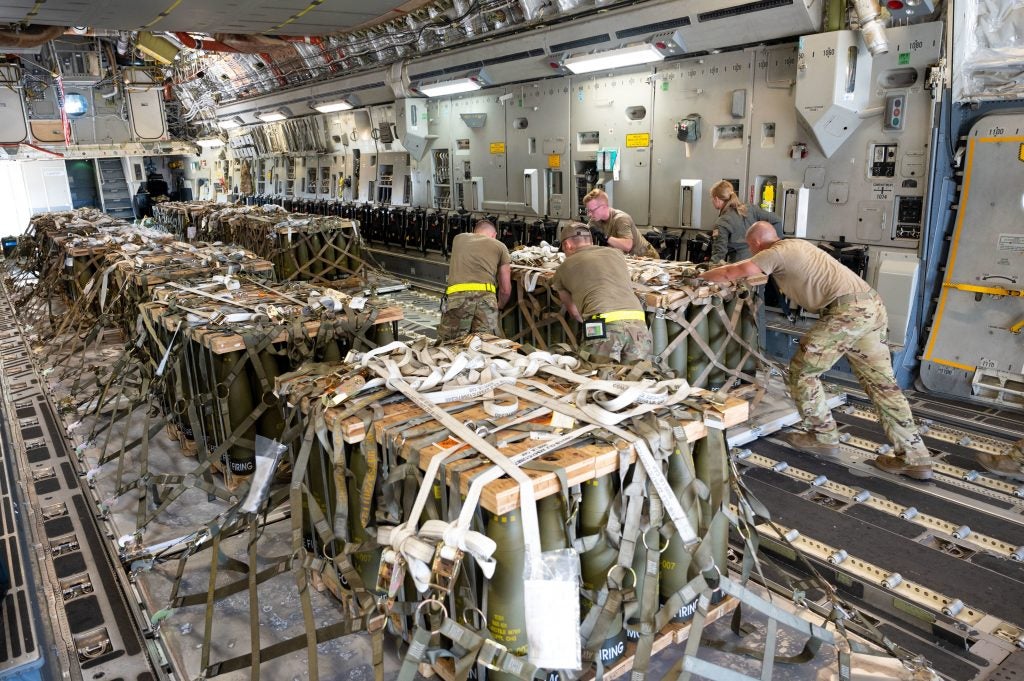 Dr. Kahl continued by saying that "we're trying to be very deliberate about what systems we think makes the most sense for Ukraine to have in that context, and also matters very much—can they sustain it? Can they afford it?" This is a key aspect for Ukraine which in the long term will face a complex economic situation as they try to rebuild infrastructure and reestablish their economic base. The Undersecretary alluded to international aid not being something Ukraine con rely on indefinitely and that the systems the Ukrainian military standardizes on much be ones Ukraine can itself sustain.
Standardization with NATO is key element of this, whether by accident or design Ukraine now uses a considerable number of Western/NATO systems ranging from small arms like 5.56x45mm rifles and 7.62x51mm machine guns to IFVs and long range precision fires with multiple systems using 155mm shells. "You're already seeing that in the transition to the M-777 howitzers and other similar systems like the French Caesar," Dr. Kahl explained. He also touched on the myriad of systems in use ranging from artillery to vehicles and conceded that this was due to the urgent nature of the situation but that going forward, ideally, the Ukrainian military won't be "rooted in dozens of different systems, but a much smaller number of systems that are easier to sustain and maintain." Dr. Kahl concluded by saying that the Department of Defense is 'very focused' on assisting Ukraine in developing a plan for a "rational force of the future" that he anticipates will include significant levels of NATO-standard equipment.
Header Image: Ukrainian artillery operating a US M777 Howitzer, Donbas July 2022 (Ukrainian General Staff)