Mothballed Spanish Leopard 2A4s "Unusable" For Donation To Ukraine
Spanish defense minister Margarita Robles said on Tuesday that Madrid had abandoned its plans to donate surplus Spanish Leopard 2A4 main battle tanks to Ukraine, as inspections had found the mothballed tanks to be unusable for combat use.

In a media appearance after visiting the Spanish Air Force's Air Evacuation Medical Unit, Robles was quoted by 20 minutos as saying that the Leopards were in an "absolutely unfortunate" condition, with the "unusable" tanks likely to pose a risk to its users instead of being combat effective.

Robles added that she would visit the Ukrainian embassy on Wednesday as a show of "absolute solidarity" with Ukraine. The meeting also provides her with an opportunity to further coordinate with the ambassador and other consular staff on military and non-military aid needed by Kyiv.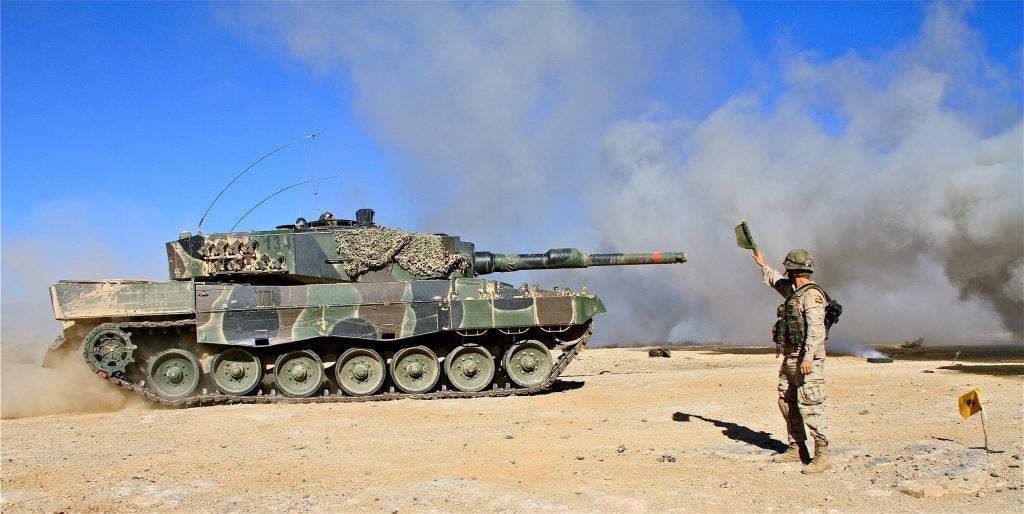 In June, El Pais reported that Madrid was exploring the possibility of donating up to 40 Leopard 2A4s that had been placed in long-term storage at the Spanish Army's Zaragoza logistics base, alongside training Ukrainian tankers in their use. However, the newspaper's sources noted that the plans would be dependent on whether the vehicles could be restored into a functional state in a timely fashion, with constraints on Spanish military industry capacity among one of several factors that would make or break them.

The ex-German Army Leopards had been deemed surplus following the introduction of the Spanish-made Leopard 2E and were initially designated for conversion into armored recovery vehicles. Subsequently, budgetary constraints forced the abandonment of the conversions, with the tanks placed in long-term storage for a decade.

Shortly after the publication of the El Pais report, German Chancellor Olaf Scholz denied that Madrid had made a formal request to Berlin for the export of the Leopard 2A4s and Aspide short-range surface to air missiles. While Spain has supplied light weapons, ammunition, and personal protective equipment as military aid for Ukraine, the seemingly slow movement by Madrid on initiatives for the donation of armored vehicles like the Leopard 2A4 has made it a target of criticism from activists pushing for greater aid for the Ukrainian military.