U.S. & Philippine Coast Guards Exercise off Bataan
The Philippines and the United States conducted a coast guard exercise off Bataan from 2 to 3 September. Four Philippine Coast Guard vessels joined United States Coast Guard Cutter Midgett in two days of joint drills. Personnel from Japan Coast Guard were also present at the exercise. The joint exercise comes at a time of great expansion by the PCG, which was possible through foreign assistance from countries like the U.S. and Japan.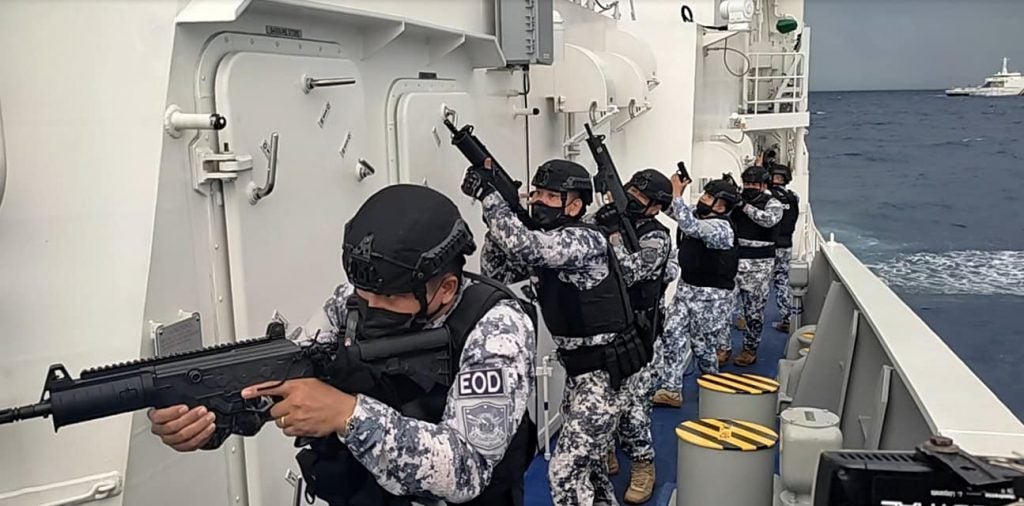 Unit participating included USCGC Midgett (WMSL-757), BRP Gabriela Silang (OPV-8301), BRP Malabrigo (MRRV-4402), BRP Boracay (FPB-2401), BRP Melchora Aquino (MRRV-9702), and other aviation assets were present for search and rescue and anti-piracy activities. USCGC Midgett assisted BRP Gabriela Silang through the search and rescue portion, launching its helicopter and a ScanEagle drone.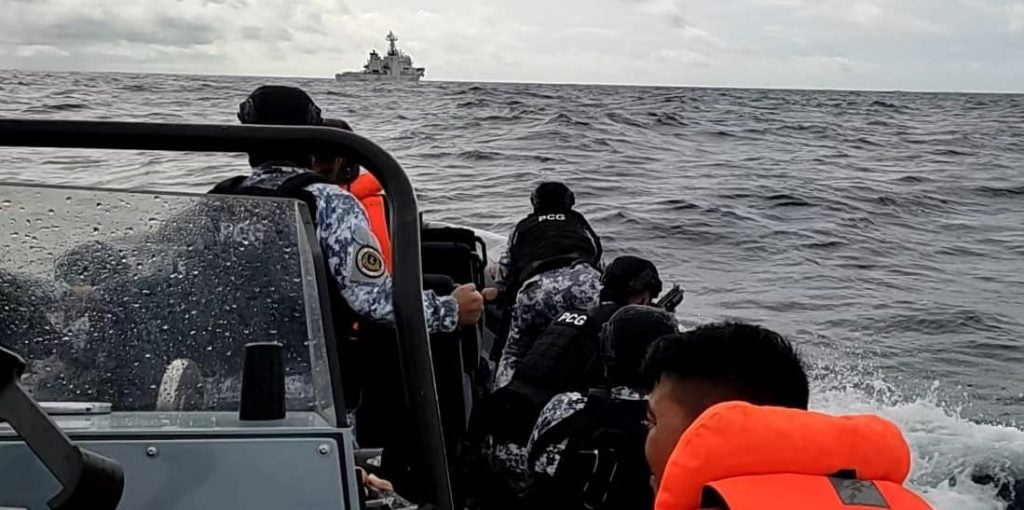 Anti-piracy drills were also carried out. BRP Melchora Aquino simulated a cargo vessel for PCG Law Enforcement Afloat Detachment teams to perform a visit, board, search, and seizure supervised by U.S. and Japanese advisors.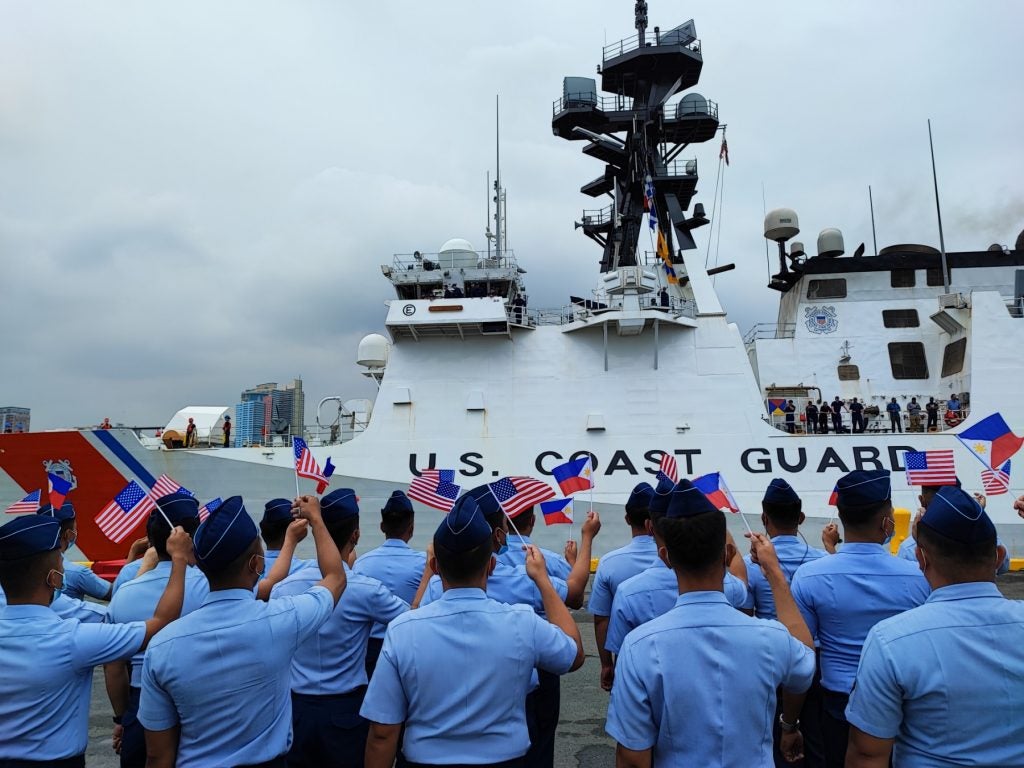 USCGC Midgett arrived in Manila a few days after an equipment transfer to the PCG by the U.S. on August 30. American Ambassador to the Philippines MaryKay Loss Carlson attended both events, showcasing U.S. support and commitment to the development of the PCG. Midgett is the fourth USCG vessel to visit the Philippines since 2012. Three former USCG cutters of the preceding Hamilton-class now serve in the Philippine Navy as the Del Pilar-class offshore patrol vessels. The main U.S. contribution to the PCG resides in education, with the construction of training facilities and advisors assisting PCG personnel.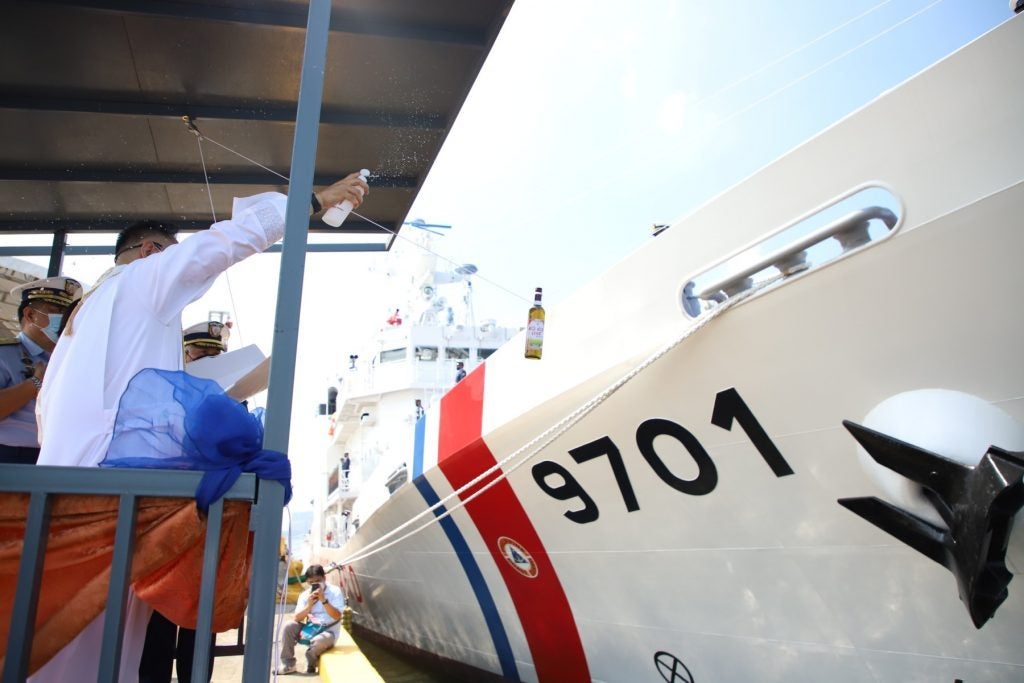 While not highlighted as a participant, the presence of JCG to advise the PCG on anti-piracy activities demonstrates the involvement of Japan in the development of the force. BRP Melchora Aquino, the vessel used for the boarding exercise, was funded and built by Japan under a project done by the Japan International Cooperation Agency. Japan has provided 12 vessels to the PCG since 2016, bringing a massive capability boost to the force. 

The exercise further enhanced PCG-USCG interoperability, an important step for both organizations as they grow and expand in the region. 
Cover Image Courtesy of Philippine Coast Guard