Philippine Coast Guard's Latest Ship Arrives from Japan
BRP Mechora Aquino arrived in Manila on June 1, after departing from its yard of origin in Shimonoseki, Japan on May 27. With its arrival, the Philippine Coast Guard (PCG) gains another modern and more capable asset in its fleet. PCG Commandant Artemio M. Abu highlighted the impact the new vessel had on both the PCG and on the Philippines as a whole, stating:

"Today, we have all the reasons to celebrate and rejoice because another source of pride and hope is with us this morning. The arrival of this vessel sends a strong message that our country is moving ahead as a maritime nation"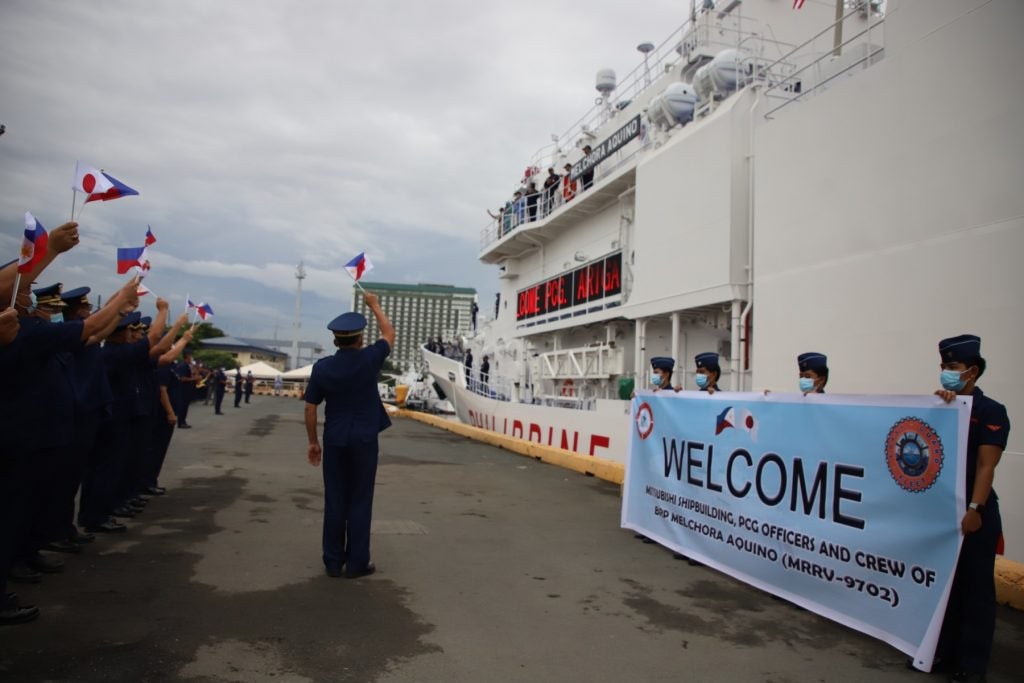 Mechora Aquino is the second and final ship of the Teresa Magbanua-class patrol vessels. The two ships are the PCG's largest and newest assets, bringing more helicopter-capable vessels and the addition of underwater remotely operated vehicles to the fleet. The class was procured under the Department of Transportation's Maritime Safety Capability Improvement Project Phase II, which was funded by a loan from the Japan International Cooperation Agency. Japanese assistance to the PCG has occurred previously in the form of the Parola-class patrol vessels. These ten ships were also constructed in and funded by Japan.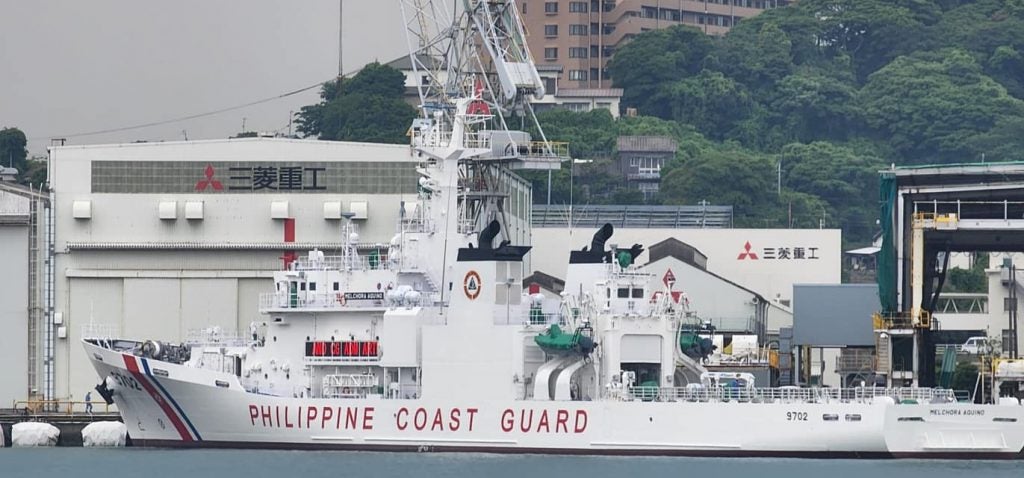 BRP Teresa Magbanua, the lead and sister ship, was commissioned roughly a month before Mechora Aquino's arrival. Since May 6, Teresa Magbanua has participated in its first exercise at MARPOLEX 2022 alongside Indonesia and Japan. The ship acted as a command vessel for the PCG response.

The PCG, alongside Philippine Navy, has steadily modernized in the last few years. In 2020, the PCG commissioned BRP Gabriela Silang. The ship represented a significant leap of capabilities for the PCG, bringing the first helipad and hanger to the force. BRP Gabriela Silang also holds the record for the largest aluminum-hulled ship. Alongside Japanese ships of origin such as the Parola and Teresa Magbanua classes, the PCG has gained 13 patrol vessels from 2016 to date.
Cover Photo Courtesy of Philippine Coast Guard