Iran's Catamaran Missile Corvette Enters Service with the IRGC Navy
Three new domestically manufactured military ships, one of which is a patrol vessel, entered service with the Iranian Revolutionary Guards Navy last week at a ceremony in the country's southern port city of Bandar Abbas. Major General Mohammad Bagheri, the Chief of General Staff of the Iranian Armed Forces, Major General Hossein Salami, the Commander of the Revolutionary Guards Naval Forces, Commodore Alireza Tangsiri, and other top military figures were present at the occasion. The new ships include a catamaran missile corvette named Shahid Soleimani in honor of General Qasem Soleimani, who was killed by the US military in a drone strike in Iraq in 2020, and two FACs (Fast Attack Craft) named Rouhi and Dara, both of whom the IRGC Navy considers martyrs.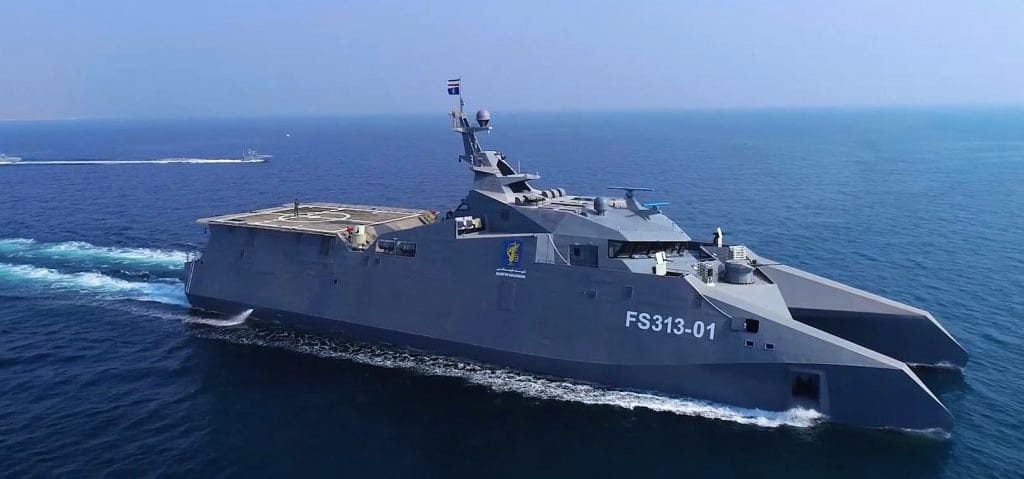 The Shahid Soleimani is the first of three new catamarans announced in June 2020 by Admiral Alireza Tengsiri, Commander of the IRGC Navy, as being under construction in the country's southern shipyards. Last year Naval News published high-resolution commercial satellite images obtained by from Planet Labs Inc. According to Naval News, the ship was being built at the Shahid Mahallati Shipyard in Bushehr, and its design was similar to the Shahid Nazeri ship, which entered service in 2016. Another ship of the same class is reportedly under construction at a small shipyard near Bandar Abbas.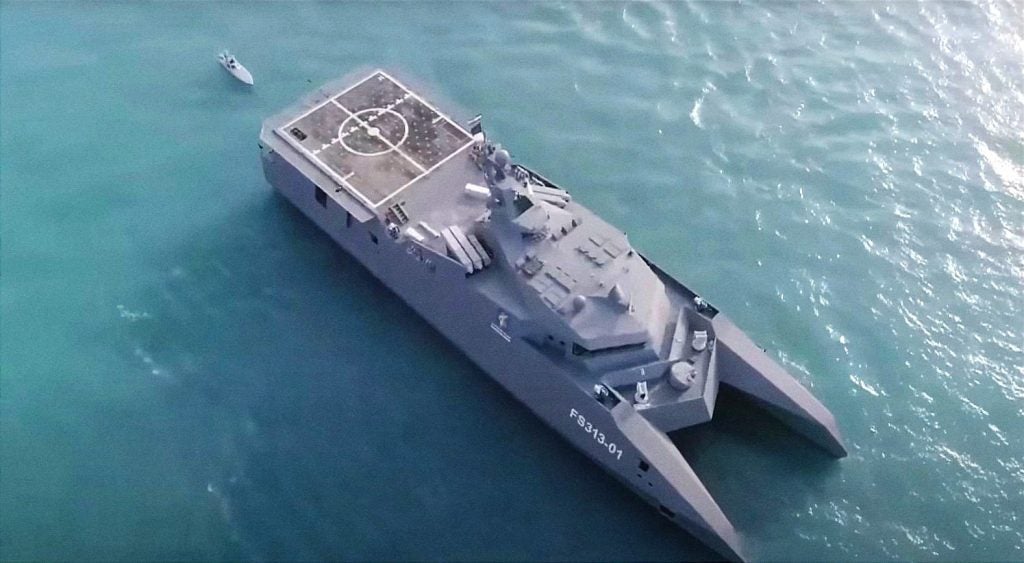 Major General Mohammad Hossein Bagheri, the Iranian Armed Forces' chief of staff, delivered details on the Shahid Soleimani ship during the event, according to information provided by Iran's official news outlet, IRIB News. The ship's hull material, which the commander pointed out uses stealth technology construction techniques with low radar cross sections, can sail through oceans and adverse weather conditions to perform a variety of operations.
The Shahid Soleimani, according to Major General Mohammad Hossein Baqeri, was outfitted with Iran's most advanced detection, radar, telecommunications, and electronic warfare systems for tracking surface, subsurface, and air traffic as well as intelligence and target identification and tracking. Other characteristics of this ship, according to the general, include localized self-protection systems, modern communications, and telecommunications equipment (equipped with all types of encoders), and data links.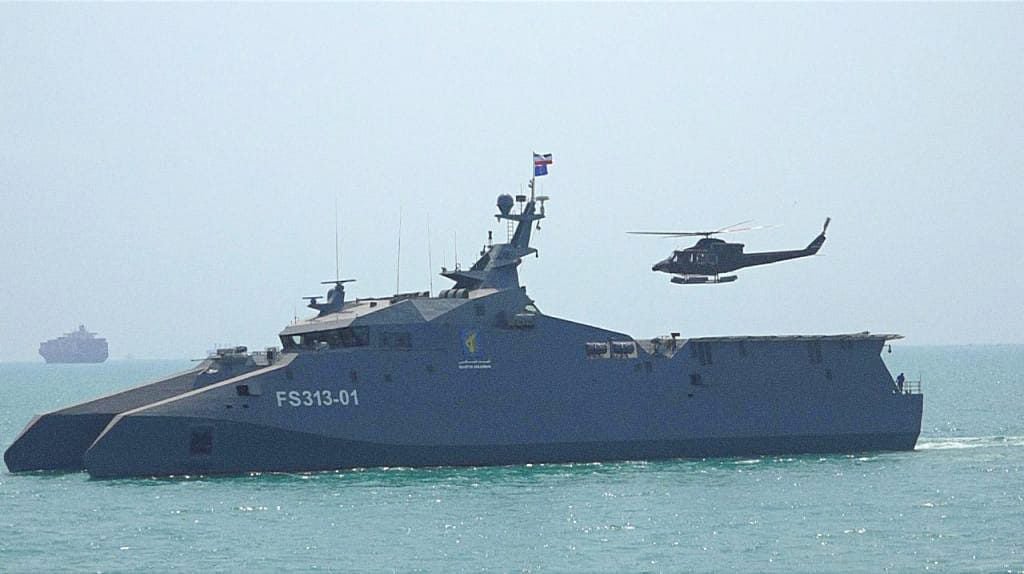 In terms of armament, Major General Bagheri stated that this is Iran's first warship to be outfitted with vertically launched short and medium-range air defense systems. The Shahid Soleimani ship is equipped with two types of vertical launch systems for 16 short-range SAM and 6 medium-range SAM missiles, as well as six cruise missiles placed on inclined launchers on its sides. However, it is not clear what kind of arrangement is under each of these cells. According to the claims made by Tasnim news agency, the Shahid Soleimani's vertical launch system is outfitted with Sayad 3 surface to air missiles with a range of 120 kilometers, can hit targets at an altitude of 27 kilometers. In addition to a helicopter, the ship is equipped to accommodate fast patrol boats that can travel at a speed of about 180 km/h and unmanned aerial vehicles.
The other vessels, Shahid Rouhi and Shahid Dara, were also mentioned by IRGC Naval Forces Commander Admiral Alireza Tengsiri. According to the Admiral, the Dara weighs 600 tons and has a range of 5,000 nautical miles. While the 37 meter long Rouhi has a missile range of 180 kilometers, and a cruising range of over 1300 kilometers.