China – India Relations Continue To Remain In Tense Stalemate
The standoff between India and China, that ensued after the fatal Galwan clashes in June 2020, has not been fully resolved even after 16 rounds of corps commander level meetings, the latest of which was held on 17 July. Meanwhile multiple events such as increased aerial activity, infrastructure modernisation, visits, exercises and India's increasingly overt attempts to wean away from Chinese goods all threaten to escalate tensions.
In violation of confidence building measures in place, the PLA Air Force (PLAAF) had conducted large scale exercises involving air defences and aircraft during June and July. The Economic Times reported that in one instance, Chinese fighter jets flew close to a contested area at around 4am in late June, triggering a response from the Indian side. Increased PLAAF deployment included J-20 stealth fighters. Indian response involved flying Indian Air Force (IAF) fighters at higher frequencies from forward bases. Talks were held between the two sides regarding the flights. A hotline between IAF and PLAAF is also being considered.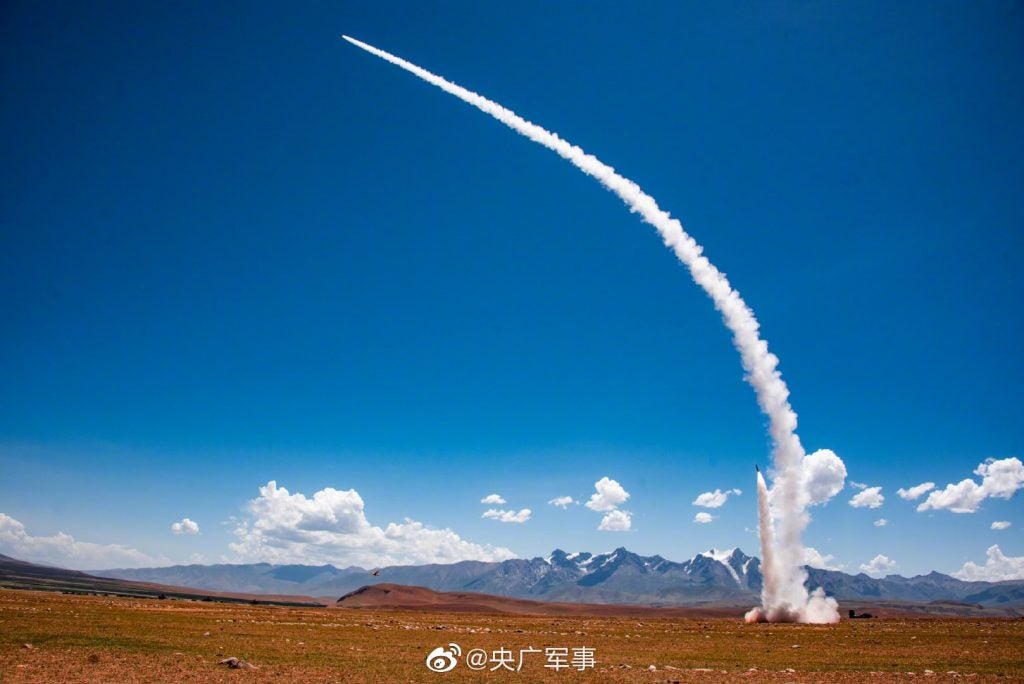 While China has rapidly improved infrastructure on its side of the Line of Actual Control (LAC) including near Doklam, India has been trying to catch up. IAF has been upgrading air bases at Hashimara, Bagdogra, Chabua and Thoise among others. IAF is also deploying its second S-400 squadron against China. Construction of roads, tunnels and bridges have also intensified on the Indian side. Recently the Indian Army conducted an exercise named Skylight to validate its satellite communications readiness. Use of technology intensive solutions along Indian borders and force restructuring has also been given priority.
His Holiness Dalai Lama, the spiritual leader of Tibetan people, is on a one month visit to Ladakh, the territory that is the epicenter of India-China tensions. The 87 year old leader said that Chinese objection to his visit was "usual." On August 10, the Dalai Lama took photos with IAF crew as an IAF Dhruv helicopter ferried him from Leh to Lingshed. This rare photo-op with military personnel may irk China, which had spoken out against Prime Minister Narendra Modi calling the Dalai Lama on his birthday in July.
The latest in India's efforts to oust Chinese firms and boost Indian manufacturing involves an effort to restrict Chinese firms in India's lucrative smartphone market. The major Chinese brands in India such as Xiaomi, Vivo and Oppo are being subjected to intense checks by government agencies to track suspected money laundering and tax evasions. Chinese investments are already subject to intense scrutiny while hundreds of Chinese apps have been banned due to data security concerns.
The foreign ministers of both nations had met in Bali during the G-20 summit in July, where the need to reach a consensus was highlighted. India, on 12 August, broke its silence on the tensions over the visit of US Speaker Nancy Pelosi to Taiwan, expressing concern and calling for de-escalation, while refusing to reiterate the 'One China' policy by name. Chinese state-run media Global Times had spoken out against India's stance on Yuan Wang 5 as well as the holding of the Yudh Abhyas exercise close to the LAC. Such frequent events continue to cast a shadow on attempts to disengage from the standoff and improve relations.