RAF A400M Operationally Refueled For The First Time
A Royal Air Force (RAF) Atlas C1 (A400M) transport aircraft has been operationally refueled for the first time. RAF announced this on August 11 and stated that the operation was conducted from a RAF Voyager aircraft flying from the Falklands Islands. The refueling forms part of RAF's effort at rolling out of new capabilities of the A400M.
The Airbus A400M was flown from RAF Brize Norton to Ascension Island, before proceeding to the Falklands. During the flight the A400M was met by a RAF Voyager over the South Atlantic, that had earlier taken off from Mount Pleasant Complex, the main principal military base on the Falklands.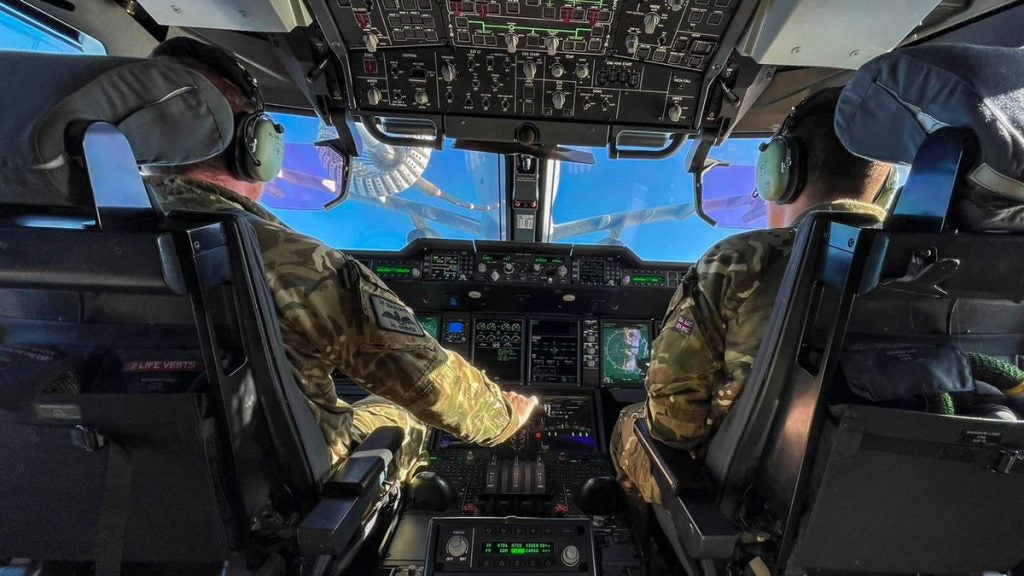 Flight Lieutenant James, Captain of the Airbus Voyager KC3 aircraft which conducted the probe and drogue refueling via the centerline hose stated:
"It was a great privilege to Captain the Voyager on the first operational re-fuel of an Atlas, after successfully meeting them some 900 nautical miles southwest of Ascension Island and 2600 nautical miles northeast of Mount Pleasant Airfield. The Voyager's capability to extend the global reach of our aircraft is remarkable."
The operation required the A400M to maintain close formation with the tanker for the duration of the activity while fuel was transferred by the Mission Systems Operator, flying in the Voyager. Sergeant Juerschik from 101 Squadron, the Mission Systems Operator who controlled the refueling from the Voyager stated:
"This is the first time the Atlas has been refuelled operationally and by any of the crew, which provided a new exciting opportunity. Whilst I have refuelled the Atlas in the simulator, it had no comparison to the operational pressures of being over the sea with more than 900 nautical miles to nearest land. As a crew, we delivered more than 20 tonnes of fuel to the Atlas. This enabled members of 30 Squadron to deliver the aircraft and essential parts to the Typhoon Force in the Falklands."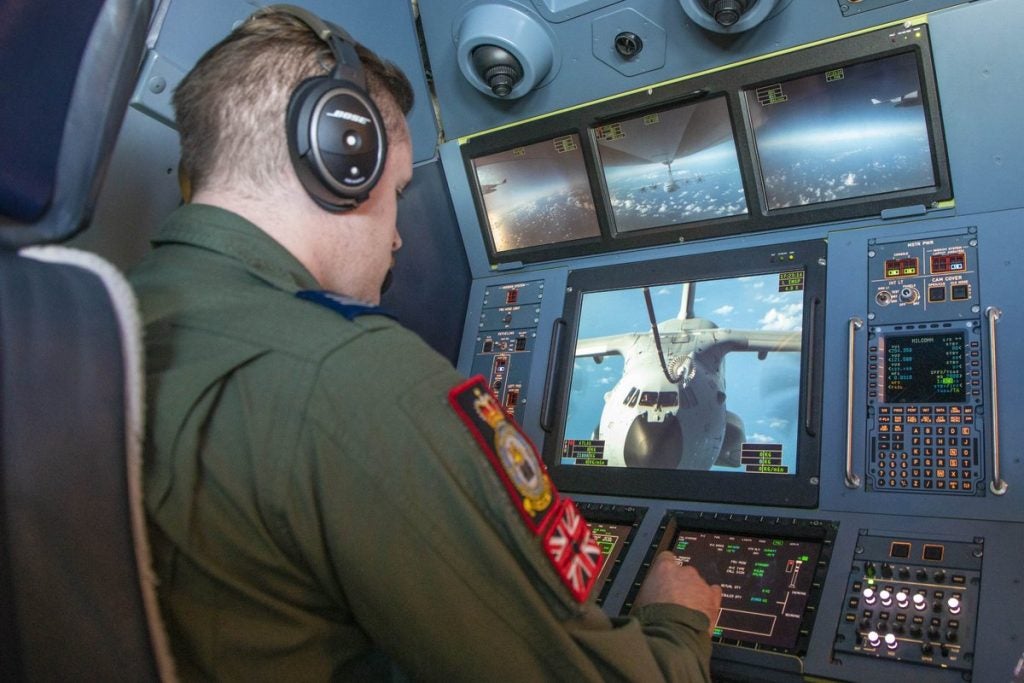 The A400M entered operational service with the RAF in 2004. 22 aircraft were ordered initially with more expected to be ordered in the coming years. It is capable of transporting troops, armoured vehicles and helicopters with a total payload capacity of 37 tons. It is designed to undertake tactical airlift missions with strategic reach using air to air refueling. The successful operation improves the capability of the Air Mobility Force to deliver essential cargo to the South Atlantic when required.