General Dynamics Contracted To Procure M1A2 Trophy Ready Kits
General Dynamics Land Systems announced on 13 July, that it had been contracted to procure Trophy Ready Kits for the United States Army's fleet of M1A2 Abrams main battle tanks.

The indefinite delivery, indefinite quantity contract is worth up to $280,112,700. The Trophy Ready Kits will install the titular hard-kill active protection system onto the Army's M1A2 SEPv2 and M1A2 SEPv3 Abrams "as needed", with work expected to take place through mid-2027.

"We are honored to have been chosen by the Army to continue to provide this important capability to keep tank crew members and their vehicles safe on the battlefield," said Gordon Stein, vice president of U.S. operations at General Dynamics Land Systems.

General Dynamics Land Systems was awarded the contract through a competitive process. Previously, Leonardo DRS had been contracted in 2018 for procurement and installation of an initial batch of Trophy systems on Abrams tanks, with the first Abrams upgraded with the active protection system delivered the following year.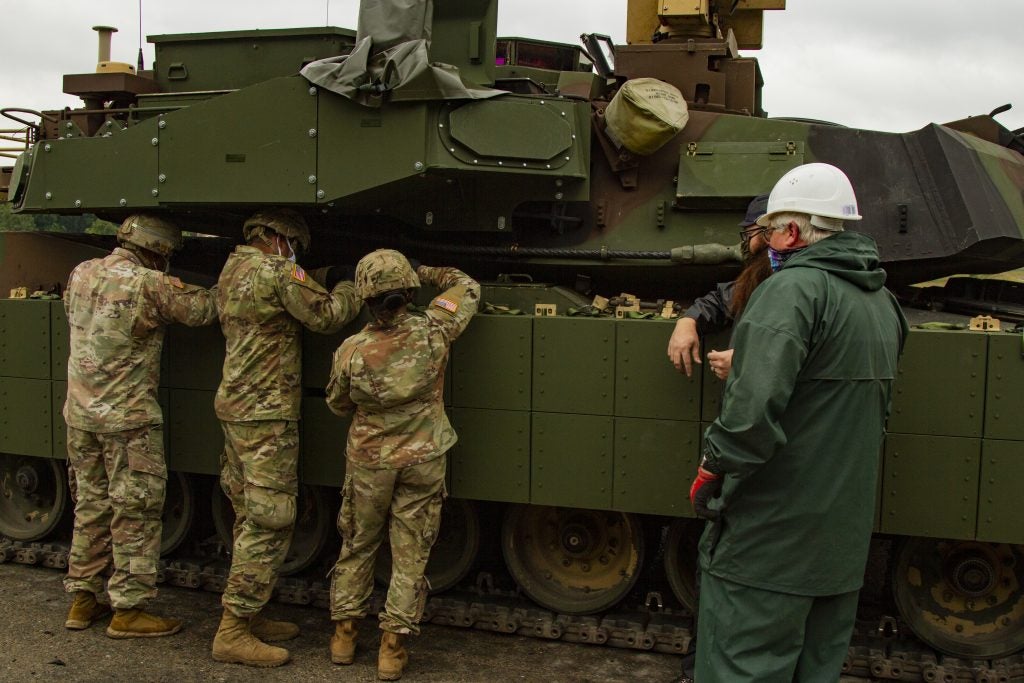 Trophy is developed by Israel's Rafael Advanced Defense Systems, and uses a series of radars mounted on vehicles equipped with the system to detect and classify incoming threats like anti-tank guided missiles, rocket-propelled grenades, recoilless rifle rounds, rockets or even tank shells. To defeat threats, Trophy uses multi-explosively formed penetrators to generate a directional blast of fragments that destroy or damage incoming fire, removing their ability to penetrate vehicle armor. Additionally, Trophy can also identify the launch location of incoming fire, allowing vehicle crews to rapidly return fire.

Trophy first entered service with the Israeli Defense Forces' Merkava Mk. 4M main battle tanks, and has successfully intercepted hostile fire in combat conditions. In addition to their selection for use on the M1A2, the German Army is in the process of installing Trophy on a company of 17 Leopard 2A7A1 main battle tanks, while Trophy's Medium Vehicle variant has been selected for trial integration on the Challenger 3 tank upgrade being developed for the British Army.