India Successfully Tests VL-SRSAM Missile System From INS Rana
India has successfully tested its Vertical Launch Short Range Surface to Air Missile (VL-SRSAM) from an Indian naval ship. The test was conducted on 24 June, by the Defence Research and Development Organisation (DRDO) and the Indian Navy at the Integrated Test Range (ITR) in the Bay of Bengal. VL-SRSAM is meant to neutralize various aerial threats, including sea-skimming targets, at close ranges .
The launch was conducted against a high speed aerial target mimicking an aircraft. The flight path of the vehicle along with health parameters were monitored using a number of tracking instruments. The range of the test and the class of ship used were not specified. However, images released by DRDO show that a Rajput class destroyer was used. INS Rana had visited Paradip port, which is close to the ITR, unannounced on June 22. For testing, the aft launcher for M1-Volna onboard INS Rana has been replaced by an eight cell vertical launch module for VL-SRSAM.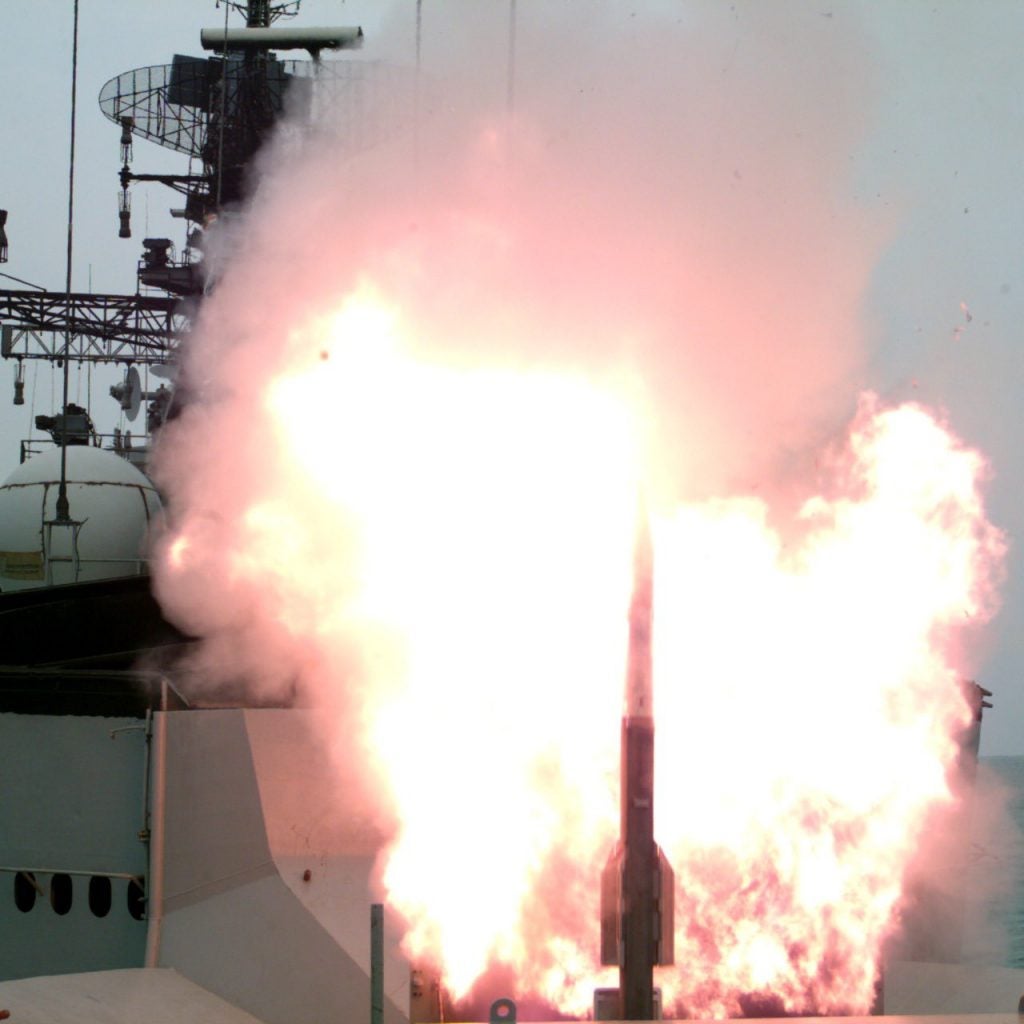 This is the fourth known test of the missile system, which is based on the Astra air to air missile. The first two tests were conducted from a static launcher in February 2021. These tests were to validate the minimum and maximum range of the system. The third test conducted in December 2021 validated integrated operation of all weapon system components including the vertical launcher unit with controller, missile and weapon control system required for future launches of the missile from Indian naval ships.
Defence minister Rajnath Singh congratulated DRDO, Indian Navy and the industry for the successful flight-test and stated that this will further enhance the defence capability of Indian naval ships against aerial threats. DRDO Chairman Dr G Satheesh Reddy complimented the teams involved in the successful flight test and stated that the test has proved the integration of indigenous weapon systems onboard Indian naval ships. Overt Defense covered the Navy's SRSAM requirement and the expected deployment of VL-SRSAM here.