India Successfully Tests VL-SRSAM System, To Be Used On Indian Naval Ships
India successfully tested a Vertical Launch Short Range Surface to Air Missile (VL-SRSAM) on December 7, 2021. The flight test was conducted by Defence Research & Development Organisation (DRDO) from Integrated Test Range (ITR), Chandipur. Designed and developed by DRDO for the Indian Navy, VL-SRSAM is meant for neutralizing various aerial threats at close ranges including sea-skimming targets. The launch was conducted against an electronic target at a very low altitude. A press release announcing the test stated that:
"The flight path of the vehicle along with health parameters were monitored using a number of tracking instruments deployed by ITR, Chandipur. All sub-systems performed as per expectation."
This is the third flight test of VL-SRSAM, which is derived from the Astra air to air missile. The first set of trials, conducted on February 22, 2021, involved the launch of two missiles. The missiles were tested for minimum and maximum range against simulated targets. Those launches were conducted from a static vertical launcher, while the current test appears to have used a land-based 8 cell vertical launch unit.
This confirmatory trial launch was conducted to validate integrated operation of all weapon system components including the vertical launcher unit with controller, canister based flight vehicle, weapon control system and other components. The test launch was monitored by senior officials from DRDO and the Indian Navy and has paved the way for integration and launches of the missile from Indian Navy ships.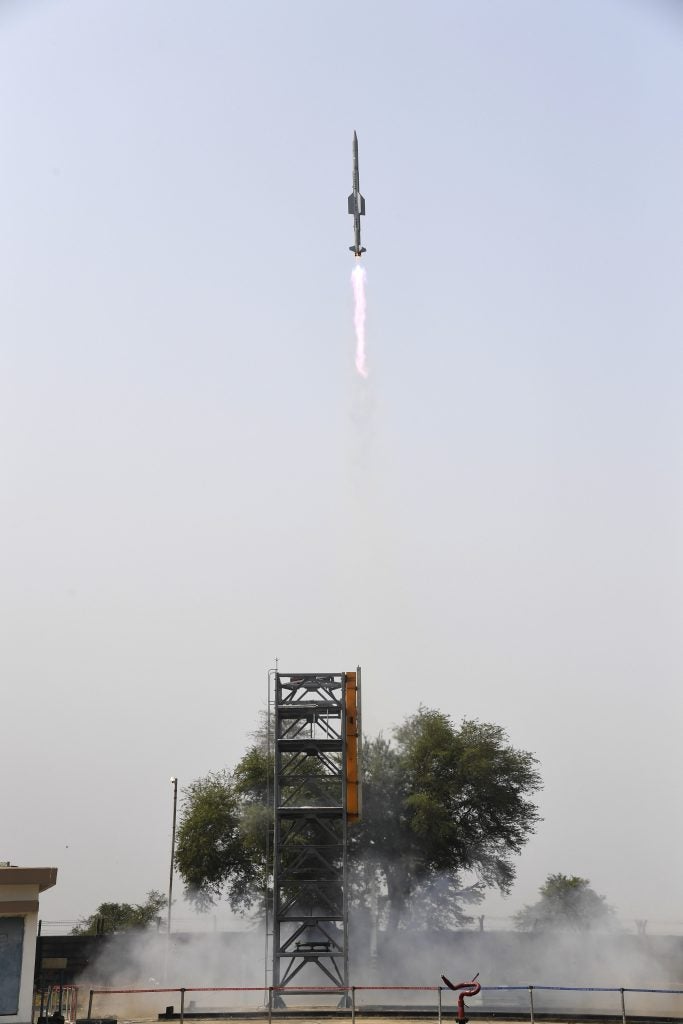 VL-SRSAM is designed to satisfy Indian Navy requirements for a Short Range Surface to Air Missile (SRSAM) for its major warships. A procurement process was initiated in 2019 for acquiring such systems, which has seen interest from global firms. MBDA, through its joint venture Larsen & Toubro MBDA Missile Systems Ltd (LTMMSL), has offered its Sea Ceptor system while IAI has offered an improved variant of its Barak-1 missile. An older variant of the Barak-1 is in service on many Indian Navy vessels. It is not known whether the contest will go ahead given the successful tests of VL-SRSAM.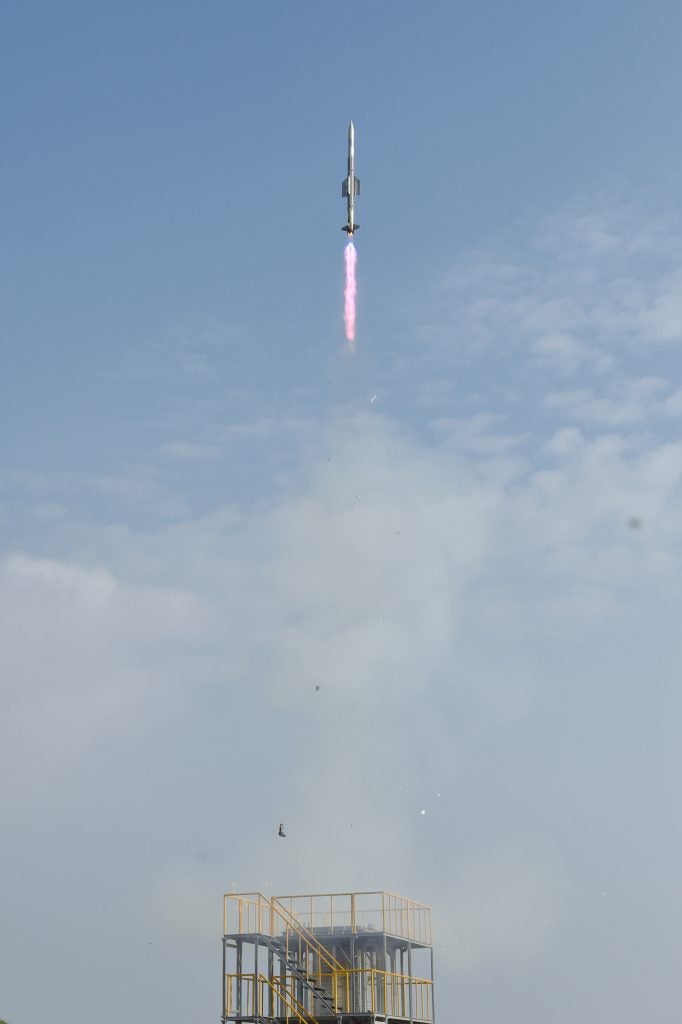 VL-SRSAM is expected to be installed on most major Indian warships, including Kolkata and Visakhapatnam class destroyers and Nilgiri class frigates, where it would complement the Barak-8 based Long Range Surface to Air Missile (LRSAM). India's aircraft carriers are also likely to receive these systems. Barak-1 systems currently used by older ships may also be replaced during upgrades.
The Indian Navy also requires SRSAM for future vessels like the Next Generation Corvettes (NGC), the Next Generation Missile Vessels (NGMV) and future Landing Platform Docks (LPDs). Given the Indian Navy's urgent need for these systems, especially on the Kamorta class corvettes, the project is expected to proceed at a relatively rapid pace towards induction.