Indian MoD Signs Contract For Astra Mk-1 AAM
India's Ministry of Defense signed a contract with Bharat Dynamics Limited (BDL) on May 31 for supply of Astra Mk-I Beyond Visual Range (BVR) Air to Air Missile (AAM) and associated equipment for the Indian Air Force (IAF) and Indian Navy at a cost of ₹2,971 crore. This is the first indigenously designed and developed Indian AAM.
The acquisition of Astra Mk-1 missiles for IAF and Navy was approved in July 2020. While the order quantity was not officially revealed, BDL sources indicated the order was for about 250 missiles. Technology transfer of the DRDO developed AAM to BDL has been completed and production at BDL is in progress for a limited number of missiles.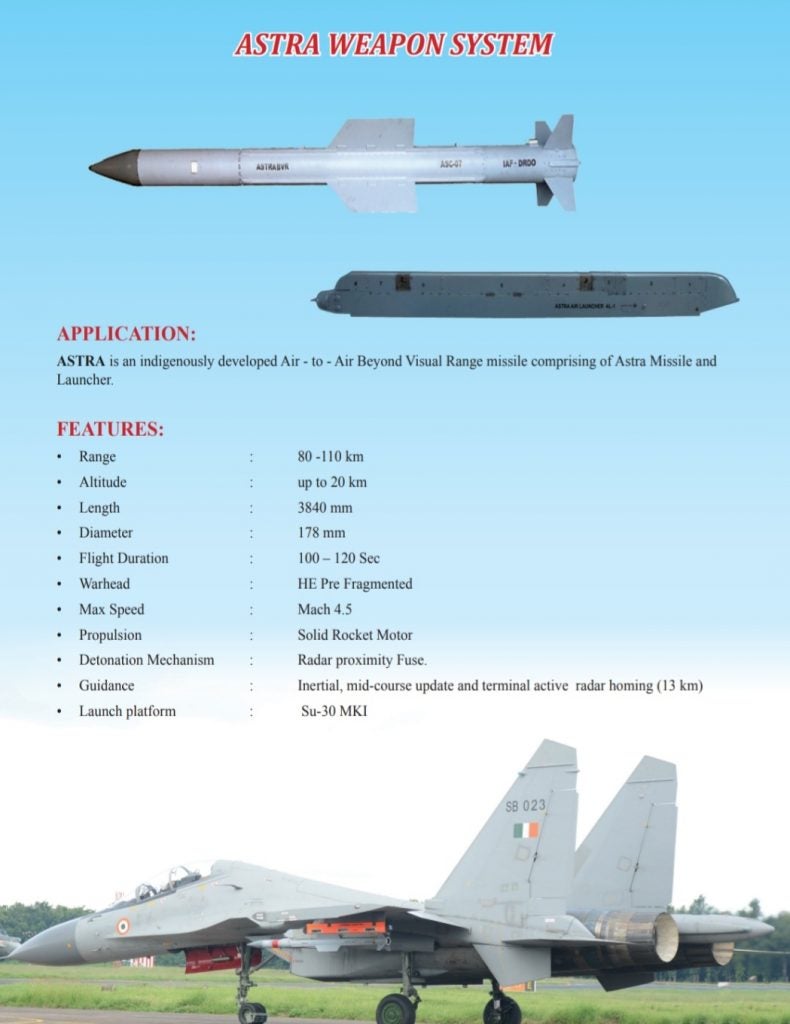 Astra Mk-1 caters to BVR as well as close combat engagement, reducing the dependency on foreign sources such as Russia which has been the primary source of AAMs for India. Astra is technologically and economically superior to many such imported missile systems, a MoD press release stated. The missile has been integrated on an IAF Su-30MKI aircraft. The Navy's MiG-29Ks will also field the missile. The IAF MiG-29 fleet as well as Tejas light combat aircraft will also be equipped with the missile in the future.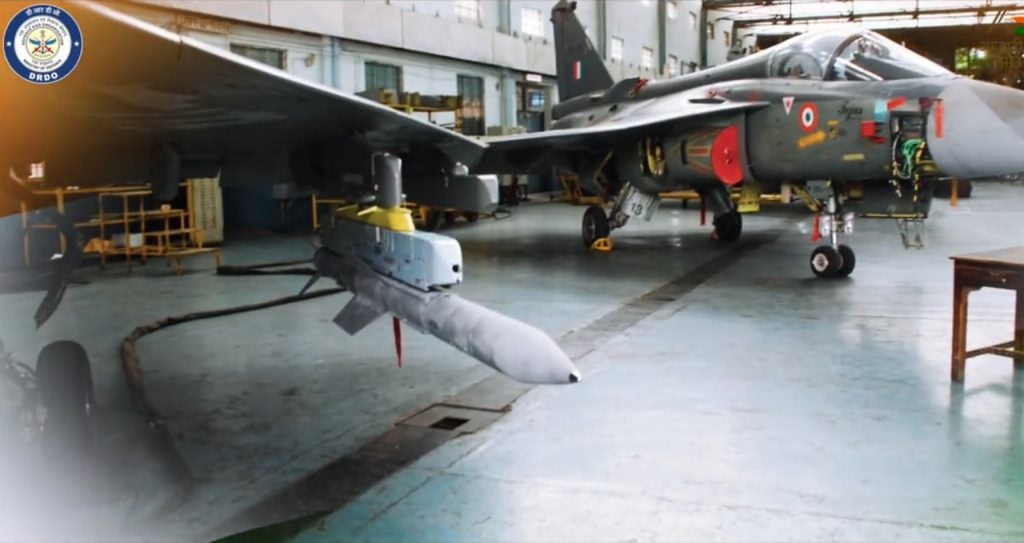 The Astra Mk-I missile and all associated systems for its launch, ground handling and testing has been developed by DRDO in coordination with the IAF. The missile has been extensively test fired since 2014. The missile has been tested with an indigenous seeker since 2017-18, replacing the Russian Agat seeker. A variant equipped with an AESA seeker is to be tested later this year. Astra Mk-2, a dual pulse longer range missile, is also set to be tested against a target in the coming weeks. Work on Astra Mk-3 which uses solid fuel ducted ramjet technology is progressing while an Astra variant with an IR seeker is also being developed.