Sweden To Provide Robot 17 Missiles to Ukraine
While the US decision to transfer M142 HIMARS to Ukraine will undoubtedly overshadow Sweden's latest Ukrainian aid announcement the Swedish package is significant.
At a joint press conference earlier today Sweden's Minister of Defense Peter Hultqvist and Minister of the Interior Mikael Damberg announced that Sweden will be sending Robot 17 sjömålsrobot (naval missiles). Developed by Bofors the Robot 17 is Sweden's manpacked anti-ship version of the AGM-114C Hellfire.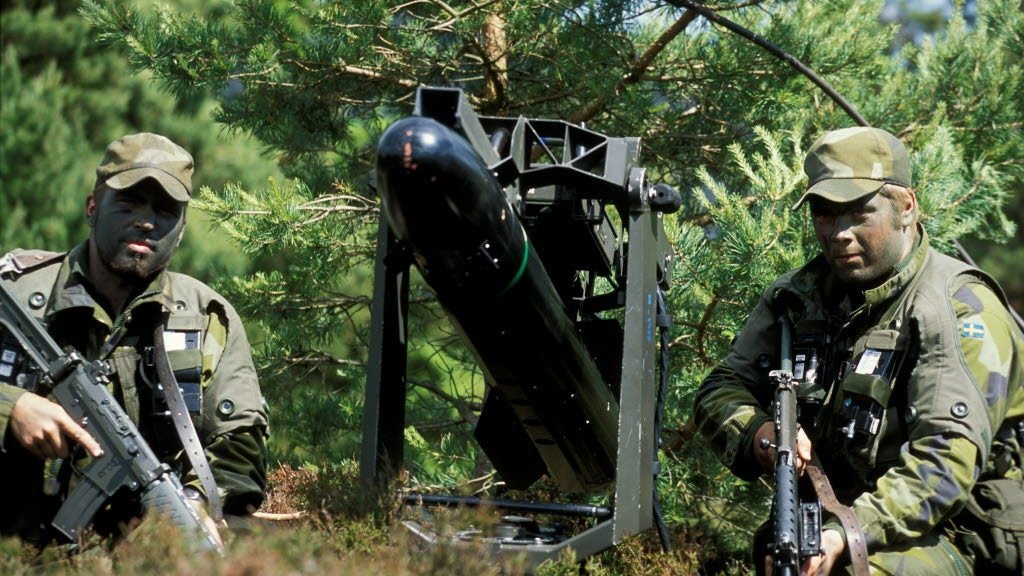 Robot 17 is a laser guided coastal defense missile with a reported range of approximately 8km. In Swedish service the missiles are deployed with the Amfibieregementet (Amphibious Regiment).
According to the Swedish ministers the Robot 17 missiles were a specific request from the Ukrainian government. Likely to defend the southern coast from potential future Russian landings and harras Russian vessels that attempt to move in shore.
Robot 17 will not be the first advanced missile system to be transferred, it will join the Brimstone guided missiles provided by Britain which have already been seen in the field. It is also reported that a future US lethal aid package will include Hellfire missiles.
In addition to the coastal defense missiles Sweden will also be providing Ukraine with a quantity of as Barrett M82 12.7mm anti-materiel rifles and ammunition (known as the AG90 in Swedish service) as well as a further 5,000 AT4 light anti-armor weapons. In terms of fiscal aid the Swedish government has authorised the transfer of SEK 578 million (almost $59 million) to the Ukrainian central bank's fund.