Footage: Brimstone Missiles Deployed in Ukraine
Video of what appears to be a test launch of Brimstone in Ukraine has surfaced online. A containerised launch platform can be seen launching a salvo of three missiles. The footage shows a large group of spectators watching as the salvo is launched from what appears to be a repurposed commercial vehicle, possibly an IVECO Daily or Mercedes-Benz Sprinter box van. The van appears to have a series of rails mounted inside the cargo area which may have something similar to a Cobham triple launch rail fixed to them. It is unclear when or where the footage was filmed.
In April, the UK Ministry of Defence confirmed the supply of Brimstone missiles to the Ukrainian Armed Forces. It was announced that these would be adapted for surface launch for use against ground targets.
Brimstone is an advanced, rocket-powered, radar-guided weapon which can seek and destroy armored targets at long ranges with high precision. Developed by in the late 1990s it entered service with the Royal Air Force in 2005, seeing action in Iraq, Libya and Syria. Manufactured by MBDA, Brimstone uses a 94 Ghz the radar seeker and a sophisticated guidance system which can differentiate and prioritise targets. The missile delivers a tandem shaped charge to destroy armored targets at ranges varying from 12 to approximately 20km depending on launch platform and conditions and the variant of missile. Brimstone is capable of firing a salvo of missiles which will then fly in parallel before striking their targets in unison. This may be what is seen in the video.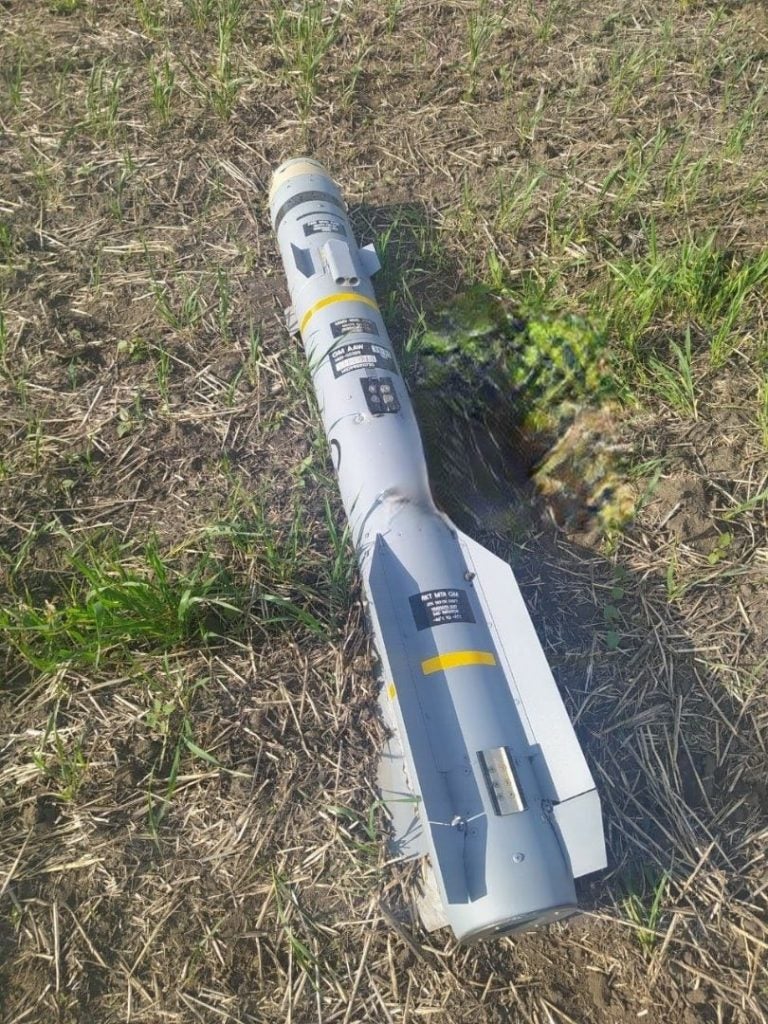 Before Russia's invasion of Ukraine in February, the UK government had been in discussions to provide the maritime variant of of the missile (Brimstone Sea Spear) to the Ukrainian Navy and there was speculation that this would be the variant sent to Ukraine. On 25 April, Defence Secretary Ben Wallace told the UK Parliament that "if we do provide Brimstone, we will look to provide it for the land, using stock that we already hold, but not as yet for the sea." A day later, on 26 April, the UK's Armed Forces Minister James Heappey told Parliament that "such is the speed with which our technicians are now working and so effective is the partnership with industry that I am pleased to say that that has been moved forward. It is necessary to inform the House that we will be providing Brimstone in the next few weeks."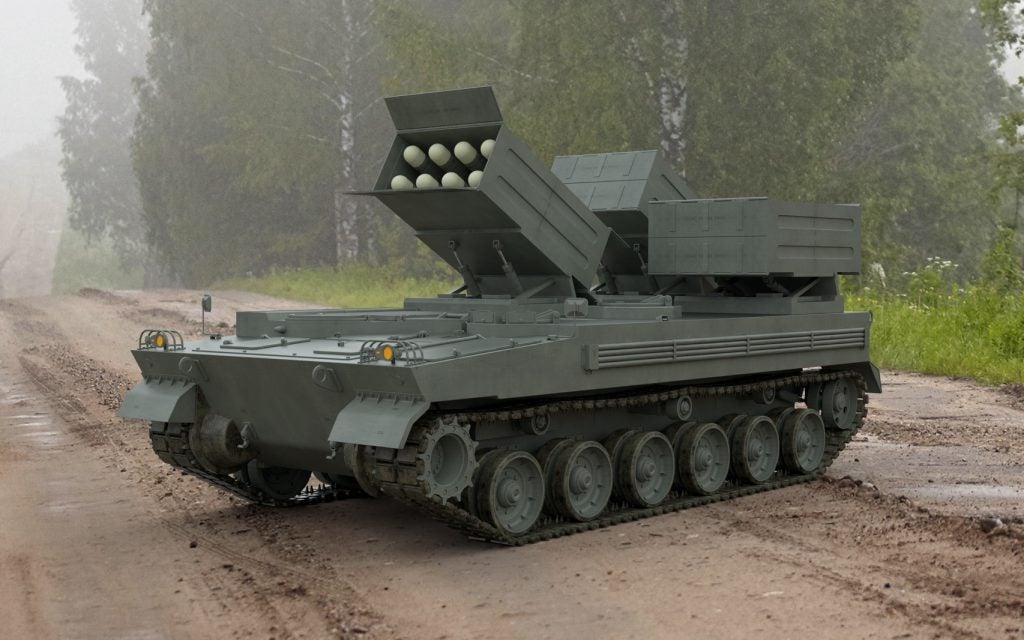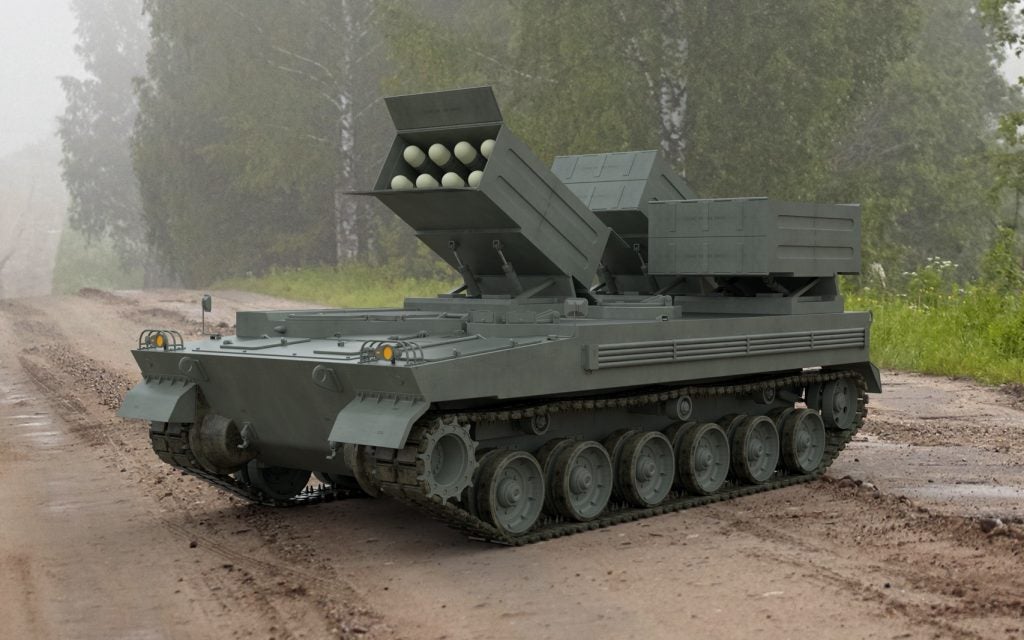 MBDA have been working on ground launched systems for Brimstone for some time with manned and unmanned launch platforms proposed and showcased at various defense expositions for the first time in 2019. The option has not yet had any procurements.
On 6 May the first evidence of Brimstone's presence in Ukraine was provided by a series of photographs of the remnants of a Brimstone 1 missile. The recovered tail section of the missile bore a sticker denoting the surviving component as being manufactured in September 2001. Subsequent photographs of fragments from another missile show that the second Brimstone 1 was manufactured in around May 2001.
On 8 May photographs of a further intact Brimstone 1 appeared online. From its markings it is clear that the weapon's components were produced in September 2001 and February and June 2004. Brimstone offers greater range than the infantry-operated anti-tank guided missiles (ATGM) like the western Javelin or the Ukrainian Stunga-P. This coupled with its ability to be fired in salvos offers a valuable capability to Ukrainian forces.