Russia Presses Captured Ukrainian Gunboats into Service
Recently released photographs show that the Russian Navy has taken at least one captured Ukrainian patrol vessel into service. The photographs show a Pr. 58155 Gyurza-M gunboat flying the blue and white ensign of the Russian Navy. The vessel also appears to have a new pennant number – '201'. The reflagged vessel is said to be Akkerman, formerly 'P174'.
From open intelligence sources we know that at least five Russian Navy Project 03160 Raptor class patrol boats have been destroyed or seriously damaged. According to open source intelligence (OSINT) analysts Oryx four of these are known to have been destroyed by strikes by Ukrainian TB2 UCAVs while another was reportedly damaged by a direct hit by a shore-launched 9M113 anti-tank guided missile.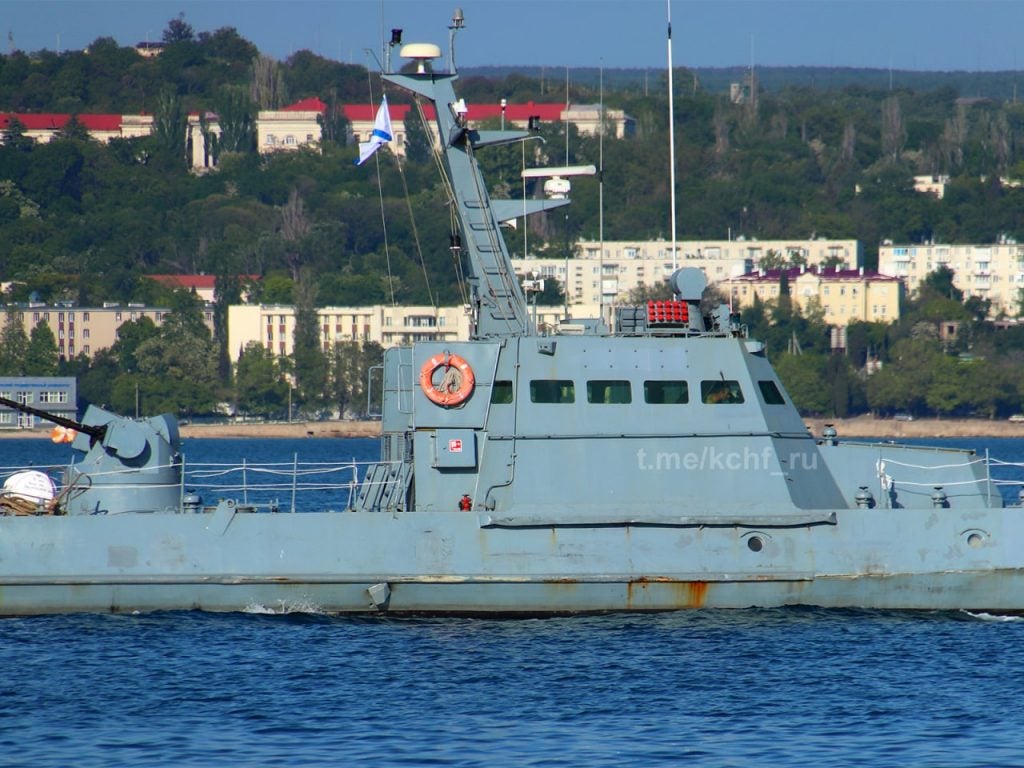 The Ukrainian 4 Gyurza-M class gunboats are larger, better armed with a pair of 30mm BM-5M.01 Katran-M cannon mounts which also carry a 30-mm grenade launcher, a PKT 7.62x54mmR machine gun and several Barrier-S guided missiles. The class began to enter service with the Ukrainian Navy in 2016, with a procurement of 20 boats originally planned.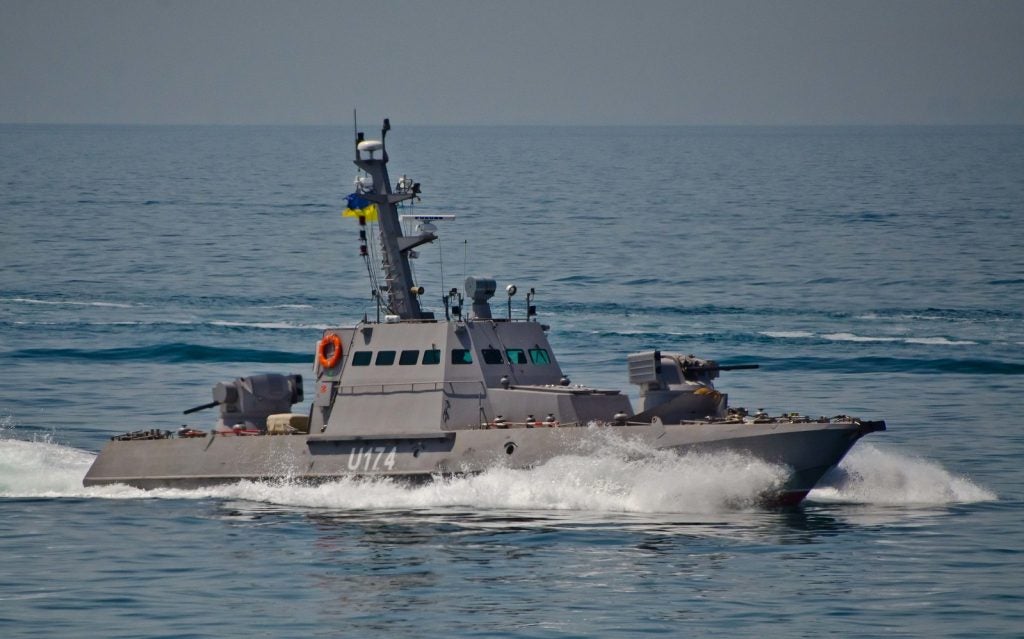 Since the Russian invasion in February 2022, at least one Gyurza-M has been sunk and three more captured: Akkerman 'P174', Vyshhorod 'P179' and Kremenchuk 'P177'. We do not currently know what part they playing in the conflict before their capture, as with other Ukrainian naval assets, they may not have put to sea and were reportedly captured at Berdyansk. Two of the class were also held by Russia in 2018.
The reflagged Akkerman was photographed at the Russian naval base in Sevastopol. It is unclear if the other two captured Gyurza-M class gunboats have also been taken into Russian service.
Header image: Akkerman '201' in Sevastopol, via RCHF_RU