Australia Fast Tracks HIMARS Buy
The U.S State Department has approved the possible sale of 20 M142 High Mobility Artillery Rocket Systems (HIMARS) launchers and various munitions to Australia for an estimated cost of $385 million USD.
The approved package consists of:
30x M30A2 Guided Multiple Launch Rocket Systems.
30x Alternative Warhead (AW) Pods with Insensitive Munitions Propulsion System.
30x M31A2 GMLRS Unitary (GMLRS-U) High Explosive Pods with IMPS.
30x XM403 Extended Range (ER)-GMLRS AW Pods.
30x EM404 ER GMLRS Unitary Pods.
10x M57 Army Tactical Missile System (ATACMS)
Australia is seeking to procure three batteries of Multiple Launch Rocket Systems (MLRS) in two batches as part of Project LAND 8113. The 2020 Force Structure Plan allocated $600-900 million AUD towards the procurement of the initial battery, starting in 2024, followed by an additional $1-1.5 billion for the latter two in the mid-2020s.
The timing of the DSCA notification seems to imply that Australia is seeking to accelerate its procurement of HIMARS to boost its deterrence capabilities in the short term. It's worth noting that the Congressional Notification approves the sale of ten M57 ATACMS long-range surface to surface missiles, which would greatly extend the Australian Army's long-range strike options.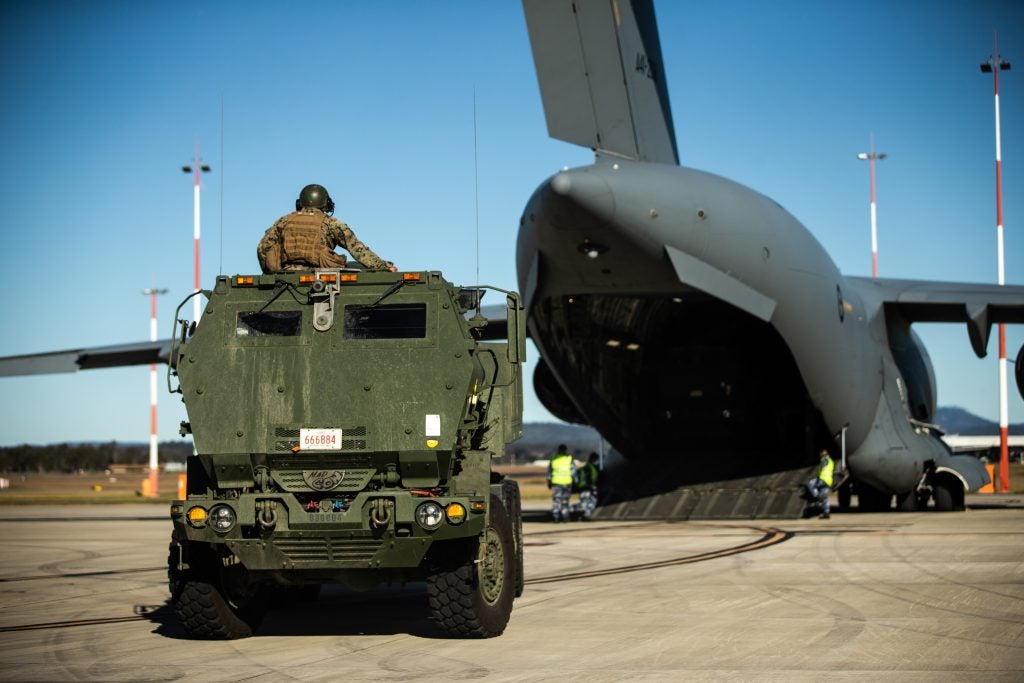 The Australian Army has extensive experience working with U.S Marine and U.S Army units equipped with HIMARS and has even transported launchers aboard the Royal Australian Air Forces C-17A Globemasters. 
HIMARS can also launch the Precision Strike Missile (PRSM), a next-generation surface to surface weapon, which Australia is jointly developing with the United States.