China Delivers Export Version Of HQ-22 Anti-Aircraft Missiles To Serbia
A fleet of six Chinese Y-20 transport planes landed at Belgrade's Nikola Tesla Airport early Saturday. It is believed that they delivered FK-3 anti-aircraft missile systems, the export version of the HQ-22. Serbia signed a deal on the FK-3 procurement back in 2020 in opposition to the Russian S-300 system.
The position of Serbia within European politics is somewhat of an anomaly. This Balkan state is placed between countries pursuing closer ties with European Union and NATO. Meanwhile, Belgrade seeks support from Russia with security and economic ties. Only last year Serbia received a batch of 30 T-72M1 main battle tanks and 30 BRDM-2M armored personnel carriers. Although Serbia has voted in favor of U.N. resolutions that condemn Russia's invasion of Ukraine it has refused to join international sanctions against Moscow.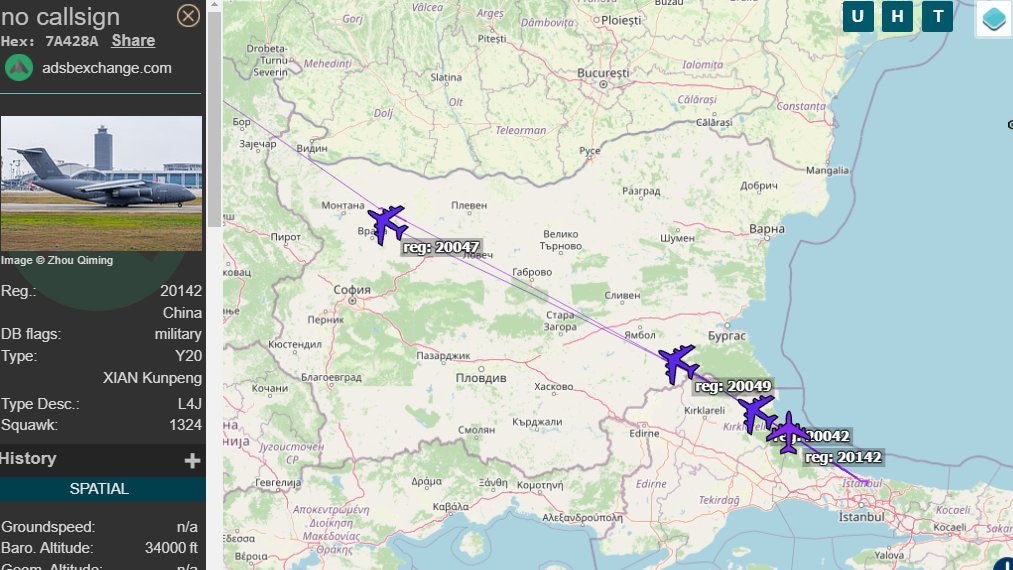 The HQ-22 is a Chinese medium/long-range missile with an operational range of 130 kilometers. The missile can operate at altitudes ranging up to 27 kilometers and reach the speed of Mach 6. FK-3 is a slightly less capable HQ-22 export variant with shorter range. The missile is equipped with a 180 kilogram warhead which detonates on impact or in proximity to the target. The system is of the same class as the Russian S-300 and US-made Patriot missile systems.
Serbia has procured equipment from China in the past, purchasing a number of Chinese Chengdu Pterodactyl-1 drones in 2019. Serbia will be the first export user of the Chinese HQ-22/FK-3 missiles in Europe. This is another example of China's military industry entering European markets with equipment more advanced than drones and munitions it has sold to a number of countries.
There are some concerns over a potential Serbian arms build up. This week Serbia also announced its intention to procure Turkey's potent Bayraktar TB2 drones. Only in the last year, has the Serbian minority leader in Bosnia threatened the removal of the Serb component from the multinational Bosnian Armed Forces. Additionally there have been recent tensions between Serbia and Kosovo.
Header image, Y-20 in flight c.2016 by Alert5 under CC BY-SA 4.0