Qatar Emiri Air Force Receives First NH90 Tactical Transport Helicopter
Leonardo, an Italian high-tech aerospace, defense, and security corporation, announced on its website on 3 January, that it had delivered the first NH-90 Tactical Transport Helicopter (TTH) to Qatar on 11 December.
The helicopter, along with an NH-90 NATO Frigate Helicopter (NFH) assembled by Leonardo for the event and due for delivery in the following months, were on public display during Qatar National Day celebrations on 18 December. The delivery occurred as part of a $3 billion purchase for 28 NH90 helicopters placed by Qatar during the Doha International Maritime Defense Exhibition and Conference (DIMDEX 2018) on March 14, 2018. The helicopters are part of Qatar's plan to modernize its military helicopter force.
The contract includes the delivery of 16 NH90 tactical troop transport helicopters (TTH) for ground operations and 12 NH90 NATO frigate helicopters (NFH) for naval missions, as well as extensive support, maintenance, and training. Leonardo is the prime contractor for the program and is in charge of final assembly and delivery of the 12 NH90 NFH helicopters. The company also provides a suite of support and training services for maintenance personnel and technicians, while Airbus Helicopters is responsible for the final assembly of 16 NH90 TTH aircraft.
Deliveries of the 28 NH90 helicopters under the contract are expected to continue through 2025, but the contract also includes the potential to be extended in the future with the addition of 6 + 6 units in a mixture of TTH and NFH variants.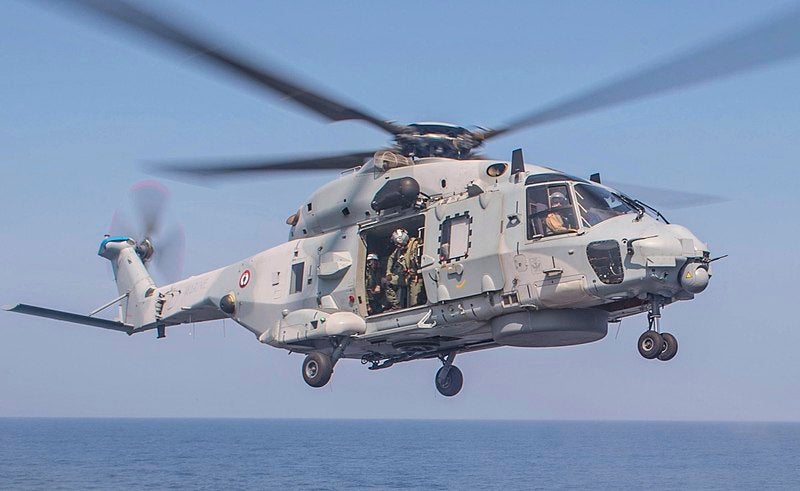 The NH90 is a twin-engine medium-sized helicopter developed by NHIndustries, a joint venture between Leonardo Helicopters, Airbus Helicopters, and GKN Fokker. The NH90 is available in two variants: the tactical transport (TTH) and the NATO frigate helicopter (NFH). It is well-suited for operations in the harshest conditions, day or night, and has proven itself in combat in a variety of operational regions across the globe. 350 helicopters have been supplied to 20 customers in 13 countries so far and it has accumulated almost 170,000 flight hours.