Germany Selects F-35 & Electronic Warfare Eurofighters As Tornado Replacements
The German government announced on Monday that it had officially initiated efforts to procure F-35s. The F-35s will be replacing the German Air Force's Panavia Tornadoes in the tactical nuclear delivery role, with a complete replacement planned to take place by 2030.

In a statement announcing the decision, German defense minister Christine Lambrecht said that the selection of the F-35 offers "unique potential" for German collaboration with other NATO or European F-35 operators.

Lambrecht also confirmed that Germany will be developing a dedicated electronic warfare version of the Eurofighter, replacing the capabilities of the Tornado ECR. According to the minister, the development of the electronic warfare Eurofighter will allow for important key technologies to be retained in Germany and the European Union, as well as securing a strong German role in the Future Combat Air System (FCAS) program.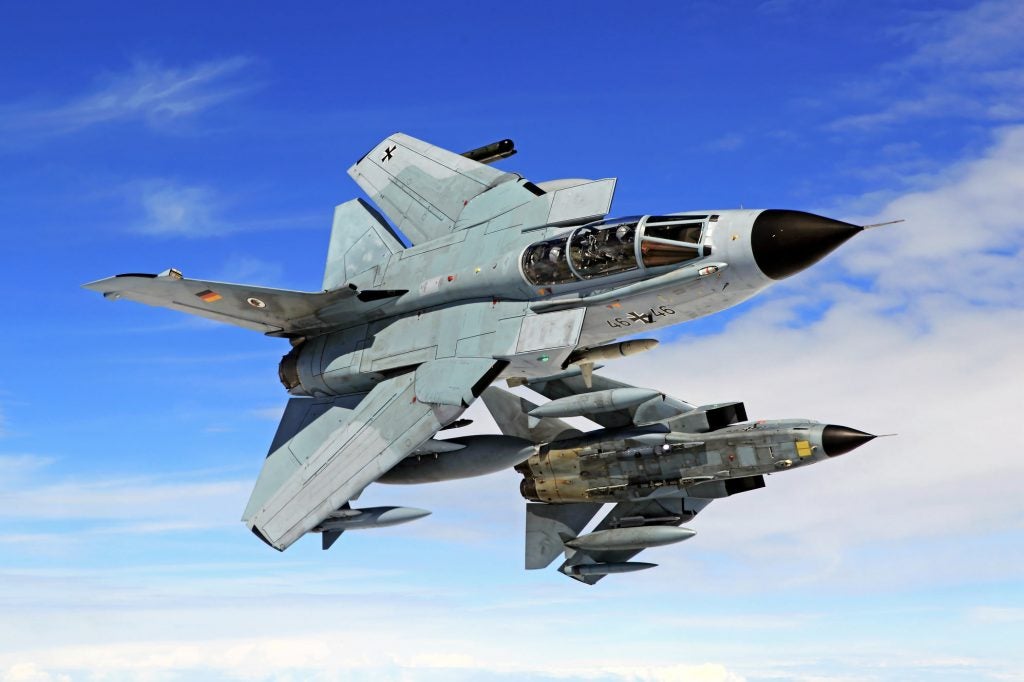 While the announcement did not specify numbers on how many F-35s and electronic warfare Eurofighters are to be procured, the Deutsche Presse-Agentur (dpa) reported earlier on Monday that current German planning calls for up to 35 F-35s to be procured. The dpa's government sources also say that 15 new build Eurofighters will be ordered for conversion into dedicated electronic warfare aircraft.

While the German government had included a commitment to renewing German ability to deliver tactical nuclear weapons under NATO's nuclear sharing program as part of its coalition agreement, Boeing's F/A-18 Super Hornet had previously been considered the favorite to replace the Tornado in the nuclear delivery role, with the EA-18G Growler a complimenting replacement for the Tornado ECR. The selection of the less stealthy Super Hornet was claimed to be more politically acceptable for France, which co-leads the FCAS program with Germany to develop a stealth tactical aircraft and multiple supporting systems like unmanned aerial vehicles.

However, the government had been long rumored to be in favor of procuring the F-35 over the Super Hornet. The Russian invasion of Ukraine subsequently resulted in a large funding boost for the German armed forces in response to Russian aggression, alongside public pressure from German lawmakers for Berlin to publicly go for the F-35, with German broadcaster n-tv quoting Bundestag defense committee chairwoman Marie-Agnes Strack-Zimmermann that the F-35 was "necessary" in light of Russian combat aircraft operations against Ukraine.