Lockheed Martin & Airbus Detail LMXT Strategic Tanker Manufacturing Plans
Lockheed Martin and Airbus announced on Monday details on the manufacturing of the LMXT strategic tanker aircraft. The Airbus A330-based tanker is competing in the U.S. Air Force's KC-Y "Bridge Tanker" program, with Lockheed Martin serving as prime contractor.

According to both companies, the LMXT will be first produced as a normal A330 airliner at Airbus' facility in Mobile, Alabama. The aircraft will then be delivered to Lockheed Martin Aeronautics' facility in Marietta, Georgia to undergo conversion into the LMXT.

Airbus and Lockheed Martin say that the LMXT work is a natural progression of their presence in the respective states. The Airbus Mobile facility has been building Airbus A320s and A220s since 2015, while Lockheed's Marietta facility is currently home to the C-130J Super Hercules final production line, as well as assembly lines for the F-35's center wing assemblies. In a virtual press conference, Lockheed project head Larry Gallogly said that while Airbus' Mobile plant would need to be expanded to accommodate assembly work on the LMXT, hangars at Lockheed's Marietta site previously used to work on the C-5 Galaxy would be converted for Lockheed's share of the work. If selected, a total of 1,300 jobs are expected to be created across both sites.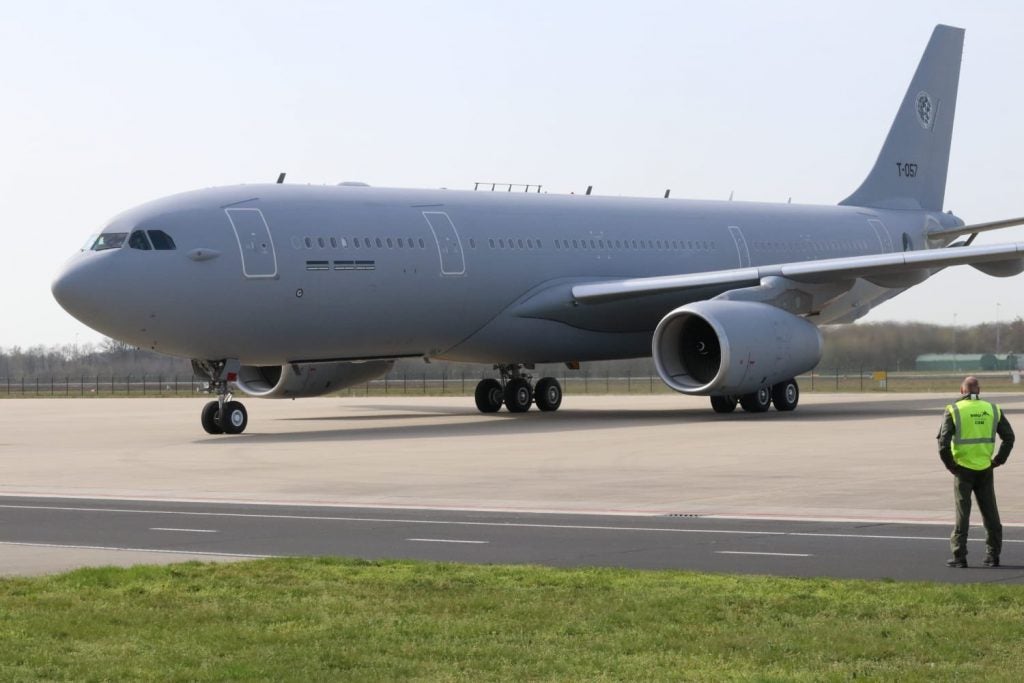 While the LMXT is based off of the Airbus A330 Multi Role Tanker Transport already in service with 14 militaries across the globe, Lockheed Martin claims that the LMXT will offer "distinct U.S. Air Force-only capabilities" designed to meet specific program requirements. Lockheed says the LMXT will be designed with an open system architecture that works with Joint All-Domain Command and Control (JADC2), the multi-domain network currently in development by the Department of Defense. The LMXT will be equipped with a multi-domain operations node compatible with JADC2, providing both increased situational awareness to the tanker crew, and resilient communications and datalink for assets in the field.

"Establishing this production work in Alabama and Georgia confirms Lockheed Martin's commitment that the LMXT will be built in America, by Americans, for Americans," said Lockheed Martin Chairman, President, and CEO James Taiclet. "The LMXT will strengthen global security by enabling our U.S. service members to carry out their most critical missions at extended ranges. At home, the LMXT will strengthen job growth and manufacturing by drawing on the experience and talents of a high-tech American workforce in two states that are proven leaders in aviation."