USAF Seeks Non-Developmental Tankers in "Bridge Tanker" Program
The US Air Force's Life Cycle Management Center issued a Sources Sought Announcement on Tuesday, seeking to "determine the number of qualified, interested companies" interested in competing to supply a "non-developmental" tanker in its Bridge Tanker program. The program, also referred to as KC-Y, aims to supplement the Boeing KC-46A Pegasus fleet following the completion of KC-46A deliveries in 2029.

The Air Force did not detail requirements for KC-Y, saying that they were "currently being defined" and will be incorporated into the Air Force's final Request for Proposal, which it says will be released by the end of 2022. The Air Force has said that the commercial derivative tankers expected to compete  "will be based on existing and emerging technologies", however, there are no plans for developmental stealth or unmanned capability.
More from OVD on Aerial Refuelling:
Contenders are expected to be able to deliver 12 to 15 completed tankers per year, with the tankers operational by 2029. The Air Force plans to procure between 140 and 160 of these tankers as part of its continuing efforts to replace its KC-135 fleet, which will be 70 years old in 2029. In its announcement, the Air Force noted that its current firm-fixed-price contract for the KC-46A is limited to 13 production lots, with procurement of a total of 179 KC-46As expected to wrap up in fiscal 2027.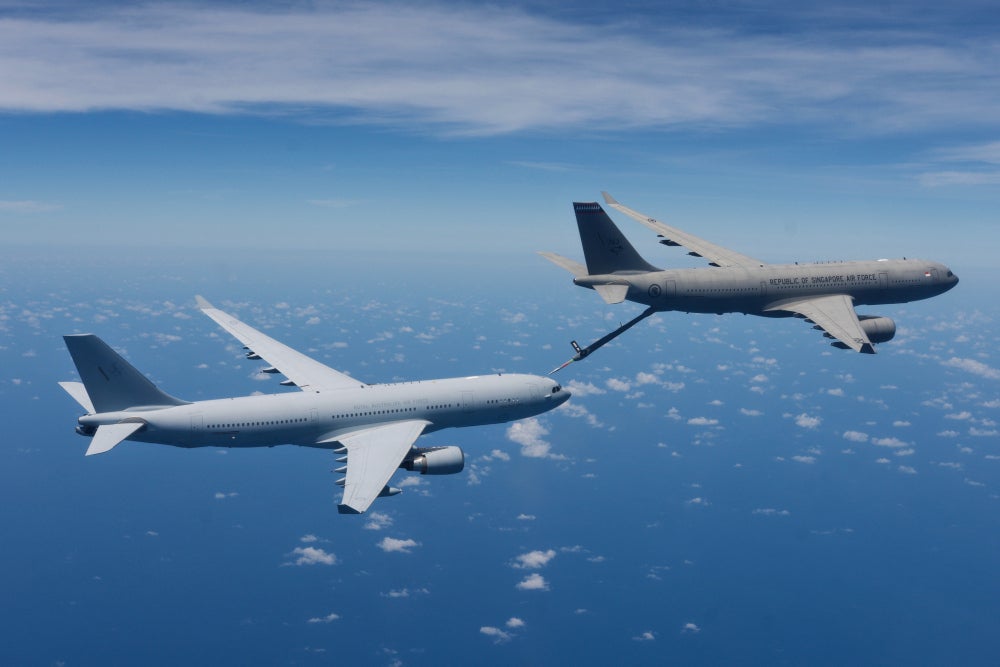 The requirement for non development, commercial derivative tankers suggests that a repeat of the battle between Boeing's KC-46 and Airbus' A330 MRTT is just over the horizon. Representatives from Boeing and Airbus partner Lockheed Martin have already stated to Defense News that they will be competing in the program.

The announcement of an open contest comes days after the KC-46 program came under fire on Capitol Hill. While the terms of the $4.9 billion firm-fixed-price 2011 contract for the KC-46A have meant that Boeing has taken on $5 billion in losses arising from continued developmental issues, Reps. Rob Wittman (R-Va.) and Mike Rogers, (R-Ala.) said during a House Armed Services Committee hearing on Wednesday that the USAF should consider recompeting the contract due to the issues and their resultant delays. Although the decision to hold the contest was likely made before the hearing, the representatives' statements do highlight the political pressures that would have prevented sole-sourcing more KC-46s.