US To Temporarily Forward Deploy 2,000 Troops To Europe
The Department of Defense announced on Wednesday that it will be forward deploying approximately 2,000 troops to Europe in the coming days. The forward deployment of the forces comes alongside the repositioning of certain units already deployed in Europe further east, with the Department stressing that both redeployments are temporary moves that "respond to current conditions", and that the forces will not fight in Ukraine.

Around 1,700 of the roughly 2,000 troops to be deployed to Europe are of the 82nd Airborne Division and "key enablers". The 82nd Airborne Division will be deploying components of an Infantry Brigade Combat Team to Poland. The remaining 300 service members are of the 18th Airborne Corps, which will be moving a Joint Task Force-capable headquarters to Germany. According to the Pentagon, the force is trained and equipped for a variety of missions to both "deter aggression" and "reassure and defend our Allies during this period of elevated risk".
Alongside the deployment of troops from the 82nd Airborne Division and 18th Airborne Corps, the 2nd Cavalry Regiment will be repositioning a Stryker squadron of approximately 1,000 troops to Romania from their current base in Vilseck, Germany. The Stryker squadron will augment American troops already on regular rotation in Romania, with the Department of Defense noting that over 900 service members are currently in the country.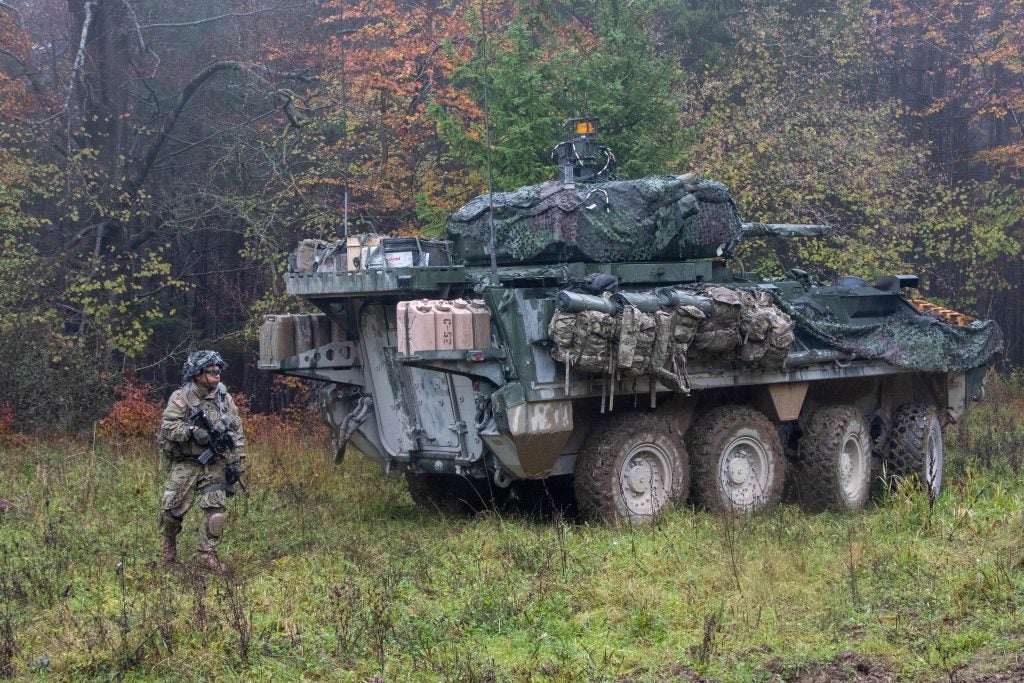 Additionally, the Pentagon says that the troops placed on a heightened alert posture since 24 January, including elements of the 82nd Airborne Division and 18th Airborne Corps, remain in the United States. While they are not being deployed, the Department stresses that the forces remain ready to deploy to support the NATO Response Force should it be activated and request assistance, or in the event Secretary of Defense Lloyd Austin or President Joe Biden direct their deployment in response to other contingencies.

The announcement of the deployments was welcomed by NATO Secretary General Jens Stoltenberg, who said that the "powerful signal of U.S. commitment" further bolstered NATO collective deterrence and defense. Stressing that the deployments were "defensive and proportional", Stoltenberg said that it and other NATO moves sent a "clear message" that "NATO will do whatever is necessary to protect and defend all Allies".

President of Romania Klaus Iohannis also welcomed the repositioning of the Stryker squadron, saying that it was a "strong proof of the solidarity & commitment of US, our ally & main strategic partner", and a "major step" in further consolidating the security of Romania and NATO on its eastern flank.