NAVAIR Commission For A New F-35 Variant
On 27 December, 2021, NAVAIR and Lockheed-Martin signed a deal regarding the development of a new bespoke variant of the F-35 'Lightning II' multirole aircraft for a new, undisclosed party, totaling just under $50 million. The Department of Defense has not disclosed many details on this new agreement between NAVAIR and Lockheed-Martin, below is the contract announcement:
"Lockheed Martin Corp., Fort Worth, Texas, is awarded a $49,059,494 cost-plus-incentive-fee-contract that provides engineering and other related activities in support of the design and development of a Joint Strike Fighter aircraft variant tailored for an unspecified Foreign Military Sales (FMS) customer. Work will be performed in Fort Worth, Texas (77%); Redondo Beach, California (14%); Orlando, Florida (6%); Baltimore, Maryland (1%); Owego, New York (1%) and Samlesbury, United Kingdom (1%), and is expected to be completed in December 2026. FMS funds in the amount $49,059,494 will be obligated at time of award, none of which will expire at the end of the current fiscal year. This contract was not competitively procured pursuant to 10 U.S. Code 2304(c)(1). The Naval Air Systems Command, Patuxent River, Maryland, is the contracting activity."
According to procedure, the Department of State would have to grant permission to Lockheed Martin to conduct work for an undisclosed party if it has not already procured the aircraft. This means that the recipient received the agreement and purchased the plane under a Foreign Military Sale. The Lockheed Martin are likely to be developing a variant based on the F-35A or F-35B platforms optimised for the customer's requirements. Much as was done for Israel's F-35I Adir. It is unlikely that the variant will be based on the Catapult Assisted Take-Off But Arrested Recovery F-35C, which has had no foreign customers and is exclusively used by the United States Navy and Marine Corps. The scope of the variation remains unknown, it may be significant design changes or as simple as a software or interface modification.
As details of the works commissioned by NAVAIR remain a secret, one can only speculate who the recipient of the new variant might be. However, the list is not that long and allows for a bit of speculation over a potential client.
If one looks for an already going procedures, the potential recipient might be Israel with its Block 3F+ modification for F-35I. The current agreement worth $150 million was signed back in 2018. But it is not the only possibility. Another option might be Finland as the F-35A was chosen for its new aircraft under the HX procurement competition.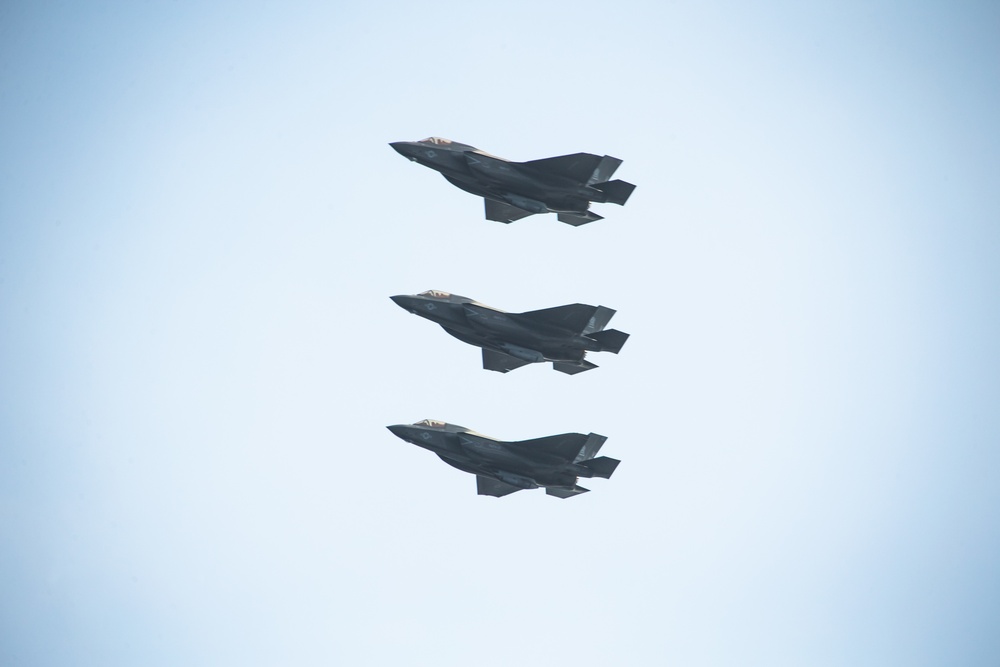 Singapore is yet another possibility as it ordered four F-35B jets (in a 4+8 option). The Singapore Air Force demands could be fulfilled with a significant batch of modern US planes, thus the development of a plane modified to the needs of integration with domestic solutions could be an option. Other potential customers include Japan, Korea, the Netherlands, or Switzerland.