Taiwan's Military Demonstrates Readiness Ahead Of Lunar New Year
Taiwan's military has conducted a series of exercises to demonstrate its combat readiness ahead of the Lunar New Year holidays at the end of January, with the Air Force, Army and Navy demonstrating the capabilities of their personnel and equipment across three days.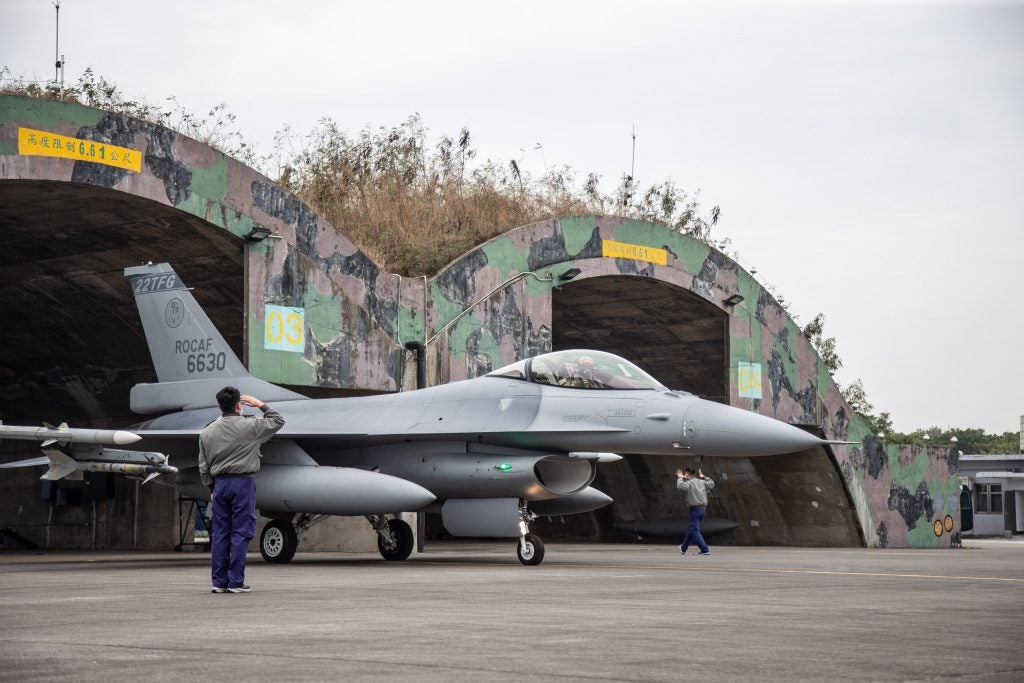 The first demonstration was by the Republic of China Air Force, which conducted an "elephant walk" at Chiayi Air Base with 12 newly commissioned F-16Vs of the 4th Tactical Fighter Wing on January 5. In addition to demonstrating the newly upgraded F-16Vs' scramble response times, members of the press invited to the demonstration were briefed on the upgrades present on the aircraft, including their pilots' new Joint Helmet Mounted Cueing System-equipped helmets.

The Republic of China Army was next, holding an urban combat exercise at the Army Infantry Training Command compound in Kaohsiung's Fengshan District on January 6.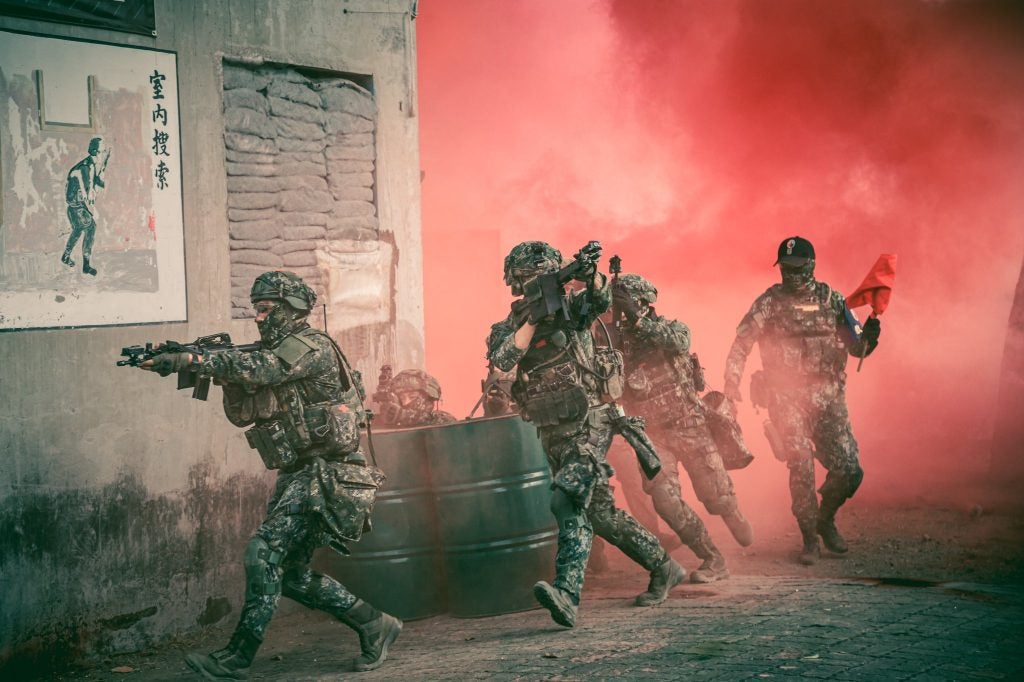 The platoon-level exercise saw a platoon from the 586th Armored Brigade on the offensive, with a platoon from the 333rd Mechanized Infantry Brigade playing the role of the defenders of a simulated Taiwanese urban area. In addition to personal MILES training equipment, both platoons were equipped with MILES-equipped Clouded Leopard infantry fighting vehicles, allowing defenders and attackers alike to gain experience on employing and countering the IFVs in an urban environment.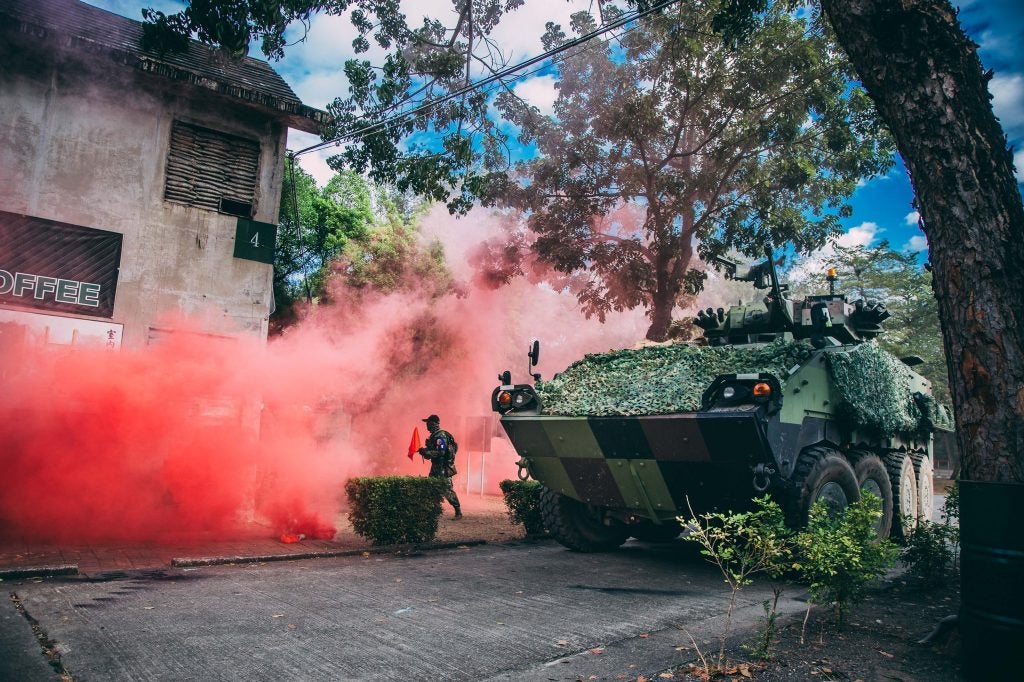 The Republic of China Navy conducted the final demonstration on January 7, demonstrating the weapons systems of its two new Tuo-Chiang class stealth corvettes at Weihai Naval Base in Keelung. The Tuo Chiang and Ta Chiang conducted tracking and firing drills, using their Sea Sword II surface-to-air missiles, Hsiung Feng II anti-ship missiles, 76mm naval guns, close-in weapon systems, as well as countermeasures. Their maneuverability was also demonstrated, with the corvettes hitting speeds of 35 knots over rough waters.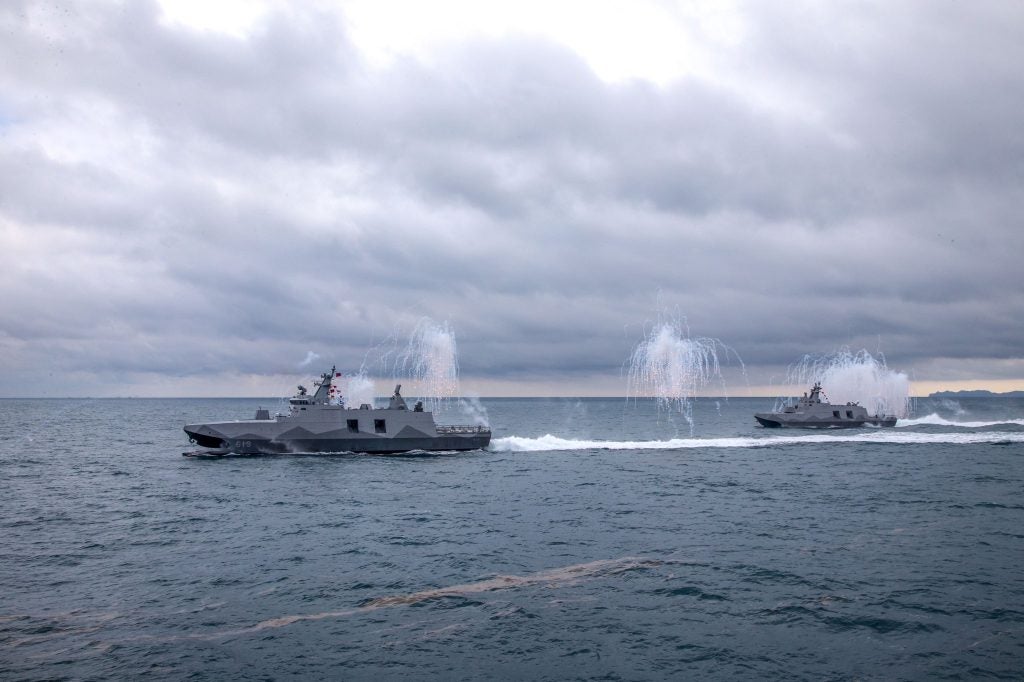 While the Navy had planned to demonstrate the mine-laying capabilities of its new Min Jiang-class minelayer, poor weather resulted in the cancellation of the demonstration. Instead, the minelayer was placed on static display at the base, allowing those present to see its minelaying system in person.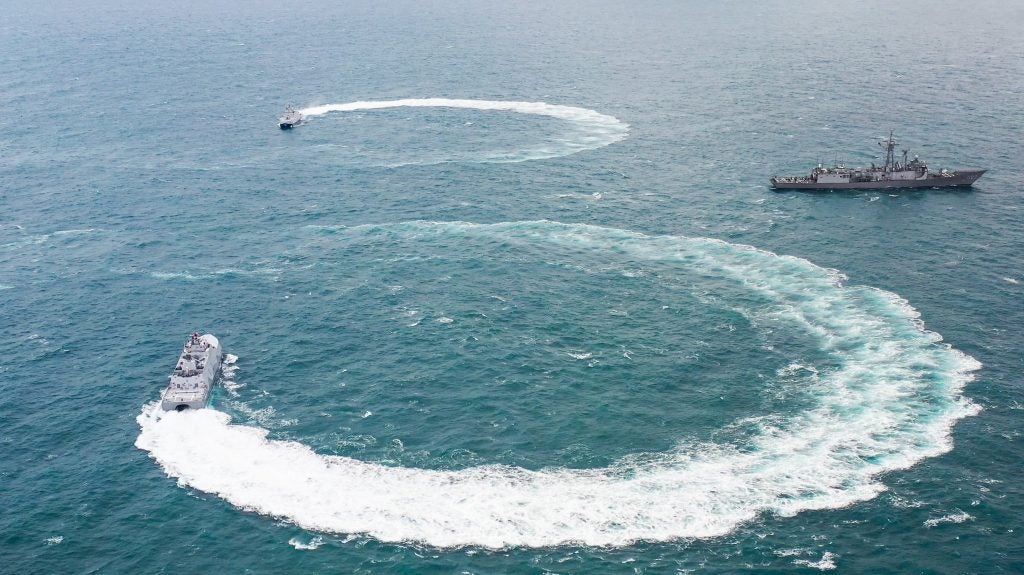 Taiwan's Ministry of National Defense states that in addition to demonstrating the combat readiness of the services and the quality of their training, the exercises also demonstrate Taiwanese troops' commitment to defending their countrymen throughout one of Chinese culture's most important celebrations.