Thai Air Force Head Interested In F-35 Procurement
The head of the Royal Thai Air Force, Air Chief Marshal Napadej Dhupatemiya, has announced the RTAF's interest in acquiring F-35s to replace its fleets of F-5TH Super Tigris Tiger IIs and F-16s.

The Air Chief Marshal claimed that the F-35 was the best choice for the RTAF owing to a drop in prices since its introduction, with the Bangkok Post quoting him as saying that the $82 million price tag for a single F-35 airframe meant that the fifth-generation fighters were "not out of reach", especially in comparison to the $85 million price of a new build Saab Gripen E. He claimed that negotiations could result in further price reductions, possibly down to $70 million for each F-35.

ACM Napadej added that the RTAF would begin planning out its budget for a possible F-35 acquisition in the 2023 fiscal year, which starts in October 2022. A panel will be created to study the aircraft procurement program and justify its funding requirements, with the Air Chief Marshal saying that the RTAF was prepared to answer all questions asked should the program be approved to go forward.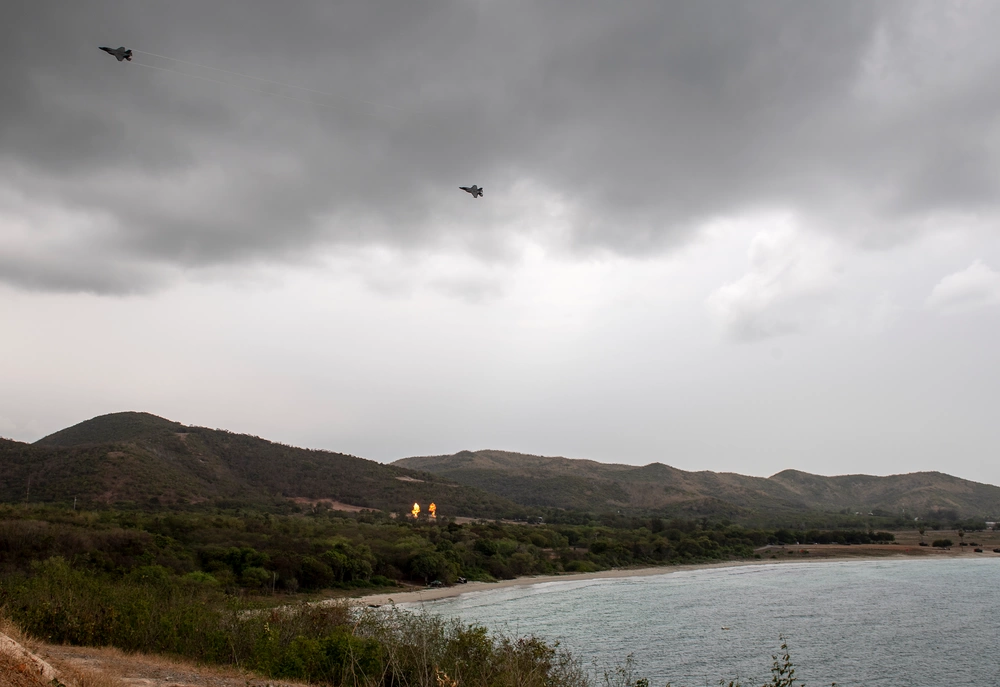 Additionally, the Air Chief Marshal indicated that the RTAF was also interested in procuring Boeing Australia's Airpower Teaming System (better known as the Loyal Wingman) to augment the F-35 fleet. He said that the use of the Loyal Wingmen to augment a fleet of eight to twelve F-35s could save costs, claiming that the technology could develop fast enough to meet Thai requirements.

The RTAF is currently in the process of finalizing its proposal for the procurement of the F-35s that is to be submitted to Thai Prime Minister and Defense Minister Prayut Chan-o-cha for consideration, with preliminary planning calling for the F-35s to be deployed to Wing 1 at Korat Royal Thai Air Force Base. ACM Napadej added that the RTAF is mindful of budget constraints brought on by the continuing COVID-19 pandemic, with planned purchases to be made in phases.

The proverbial elephant in the room, however, will be the Thai Armed Forces' close relationship with their Chinese counterparts, as exemplified by the now-infamous Falcon Strike 2015 joint exercise between the two nations' air forces, which saw Thai Gripen Cs go head to head with Chinese J-11As. While subsequently publicized after action reports sparked much public domain debate about the merits of the J-11A and Gripen C in relation to each other, such close contact would give Washington pause about selling its most advanced multirole aircraft to date to Bangkok, and the attendant risks of the Chinese military learning more about its performance.