US and Lithuania Sign Interoperability Agreement as Lithuanian Tensions with Russia and China Escalate
On December 13, US Secretary of Defense Lloyd Austin met his Lithuanian counterpart Defense Minister Arvydas Anusauskas at the Pentagon. The two men signed a new agreement on reciprocal defense procurement in hopes of strengthening US-Lithuania military interoperability and deterrence in Europe.
The agreement comes at a time of growing tensions between Lithuania and America's two principle near peer competitors: China and Russia.
Russia has played a key role in supporting the Belarusian hybrid campaign against Poland and Lithuania which has resulted in an ongoing months-long crisis at the border between the European Union and Belarus. Most recently, Tuesday December 14, saw the chief of Lithuania's state-owned railways resign over public anger against continued transport of state-owned-company-produced fertilizer from the landlocked Belarus to Lithuanian ports. The escalating situation between Russia and Ukraine has not gone unnoticed either as the crisis has stoked fears of conflict between Putin's Russia and NATO as both sides draw their lines in the sand and refuse to yield. American and Ukrainian diplomats met on Tuesday as Russia's build up towards a possible invasion continues.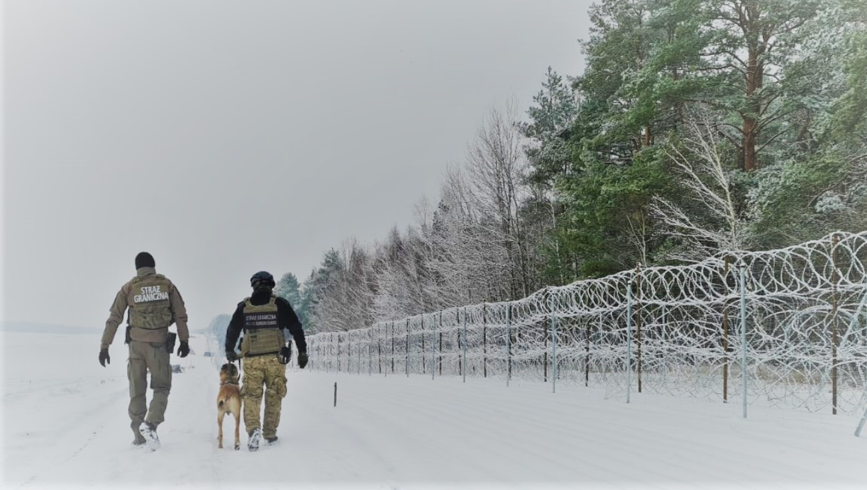 China, which has been supporting Russia's diplomatic position in the NATO-Russia crisis, also saw a breakdown in relations with Lithuania following the Baltic State's move to strengthen ties with Taiwan and allow for Taiwanese representatives to set up a permanent mission in its capital. Particularly escalatory was a late November tweet from Chinese Ministry of Foreign Affairs spokesperson Lijian Zhao which, after implying Lithuanian compliance with the holocaust, stated that discrimination against Jews remains a significant issue in the country. Trade relations between the two countries have soured and Wednesday, December 15th saw Lithuanian diplomatic staff leave China following a Chinese decision to downgrade the status of the Lithuanian embassy in Beijing.
The situation has offered the Untied State a great opportunity to bolster its military and diplomatic ties with Lithuania. After the signing of the new agreement, Secretary Austin called Lithuania a "beacon of democracy" and told the press that:
"For decades, U.S. and Lithuanian service members have stood shoulder to shoulder against common threats and adversaries working together to advance our shared interests and values, and today, the United States again stands with Lithuania. And we'll keep working together to strengthen the Lithuanian armed forces."
Chinese state-linked media The Global Times responded by accusing Lithuania of provoking major powers to further US interests, breaking the UN charter, and of serving as an American agent endangering European unity.