RAF Typhoon Destroys Drone Approaching US Base In Southern Syria
The United Kingdom's Ministry of Defence has confirmed that a Royal Air Force Typhoon shot down a small hostile drone that approached the U.S. al-Tanf base in southern Syria on Tuesday.

According to the Ministry of Defence, the December 14 shootdown using a heat-seeking Advanced Short Range Air to Air Missile (ASRAAM) is the first operational air-to-air engagement conducted by an RAF Typhoon, as well as the first air-to-air missile fired by the RAF during Operation Shader, the UK's contribution to operations against the Islamic State in Syria and Iraq.

Capt. Bill Urban, spokesperson for US Central Command, had said earlier that two unmanned aerial systems were detected approaching al-Tanf on Tuesday evening. "As one of the UAS continued its course deeper into the At Tanf Deconfliction Zone, it was assessed as demonstrating hostile intent and was shot down", stated Urban to NBC News.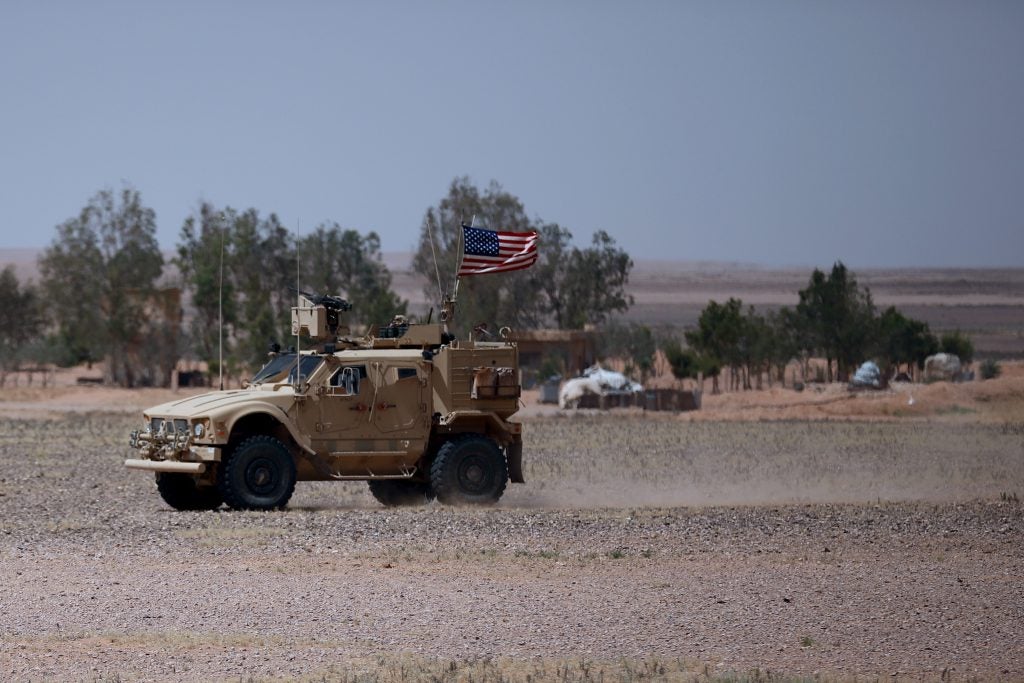 RAF Typhoons conducting routine patrols in the area were then tasked with destroying the drone. Following the shootdown, the other drone left the area. It is not currently known whether any of the drones were carrying explosives.

Defence Secretary Ben Wallace said:
"This strike is an impressive demonstration of the RAF's ability to take out hostile targets in the air which pose a threat to our forces.

We continue to do everything we can alongside our Coalition partners to stamp out the terrorist threat and protect our personnel and our partners."
While the Ministry of Defence statement describes the destroyed drone as having been operated by "terrorists" and stresses UK commitment to "further degrade" ISIS, the drones were most probably operated by Iranian-backed militias in Syria known to have been supplied with them. Explosive-laden drones and rocket artillery were used in an attack on al-Tanf in late October that damaged facilities at the base, although no US personnel were harmed.