US Base In Southern Syria Attacked By Drones, Artillery Fire
United States Central Command has confirmed that the al-Tanf garrison was subject to a "deliberate and coordinated attack" on Wednesday.

In a statement, Central Command spokesperson Captain Bill Urban said that initial reports were that both unmanned aerial systems and indirect fire were used in the attack, continuing:

"All U.S. personnel have been accounted for, and we are not aware of any injuries to U.S. personnel at this time. We continue to work with our partners to confirm whether they suffered any casualties as a result of this deliberate attack.

We maintain the inherent right of self-defense and will respond at a time and place of our choosing."
The statement was issued after US officials disclosed information on the attack to the Associated Press. Speaking on condition of anonymity, the officials said that the attack involved a small number of artillery rockets, as well as at least two drone strikes. According to the officials, one of the drone strikes hit the US side of the base, while another may have hit the side of the base used by Syrian opposition forces.
The American garrison in al-Tanf was established in 2016, as part of the campaign against the Islamic State. The base, located near Syria's southern border with Iraq and Jordan, serves as the home base of Syrian opposition forces trained by the US and Coalition members to patrol for Islamic State presence in the area. Following the territorial defeat of ISIS and its reversion to an insurgency, the continued presence of American special forces at the base has been perceived as being part of Washington's strategy to contain Iranian influence in the region, owing to the base's location on a major highway linking Iran to Syria and Lebanon by way of Iraq.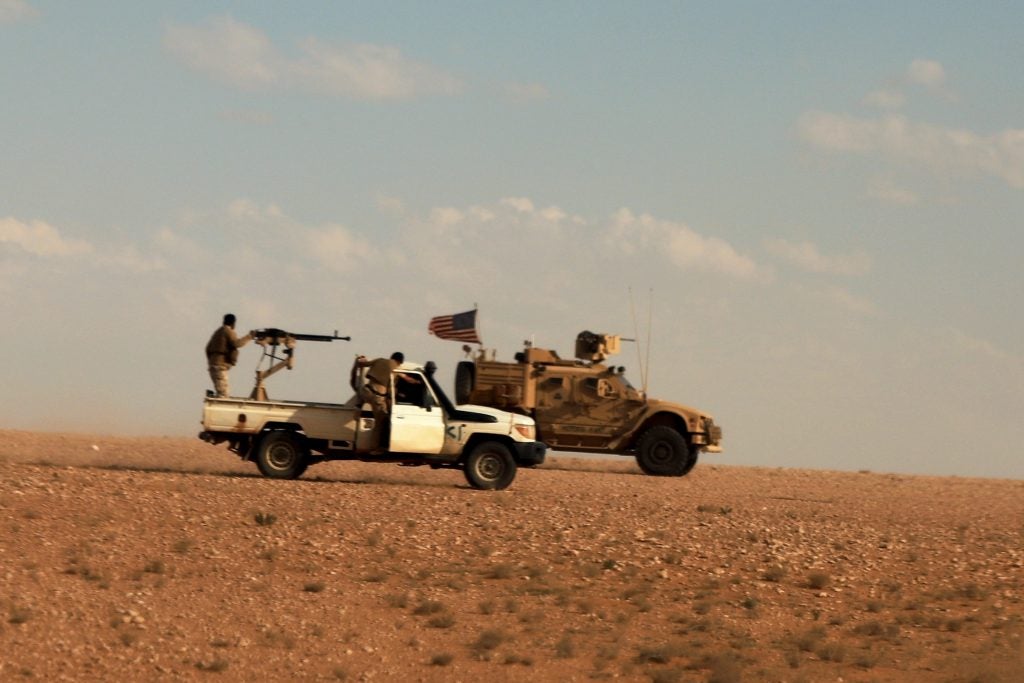 The attack follows threats by Iran-backed militia groups serving the Syrian regime made following an apparent Israeli airstrike on militia facilities in Palmyra on October 14. The militia groups alleged that the Israeli-American airstrike that hit their facilities had come from the direction of Jordan and al-Tanf, threatening "harsh" retaliation.
While no group has yet officially claimed responsibility for the attack, the pseudonymous Syrian conflict analyst @QalaatAlMudiq has noted that if pro-regime forces were responsible, it would be the first time they have attempted to attack al-Tanf since 2017.