US Still Willing To Go Forwards With UAE F-35 Sale Despite Negotiation Impasse
The United Arab Emirates has withdrawn its letters of offer and acceptance for a $23.37 billion arms deal that would have seen the country purchase F-35As, MQ-9B Sky Guardians and a range of munitions for both.

The Wall Street Journal first broke the news on Tuesday, with American officials that spoke to the newspaper claiming that the Emiratis considered American security requirements for the hardware too onerous and even threatened Emirati sovereignty. As a result, a letter was sent to the Pentagon on Monday by an official with the UAE's air force, formally notifying the American side of the move.

An Emirati official confirmed the suspension of negotiations to Reuters, citing "technical requirements, sovereign operational restrictions, and cost/benefit analysis". However, they added that the United States remains the UAE's "preferred provider for advanced defense requirements", with the possibility of talks reopening at some point.

However, U.S. Secretary of State Antony Blinken stated on Wednesday that the United States was still willing to go forwards with the sale, pending reviews to ensure that Israel's "qualitative military edge" was secure. During a visit to Kuala Lumpur, he told reporters that Washington was "prepared to move forward if the UAE continues to want to pursue" the procurement of F-35s and MQ-9s.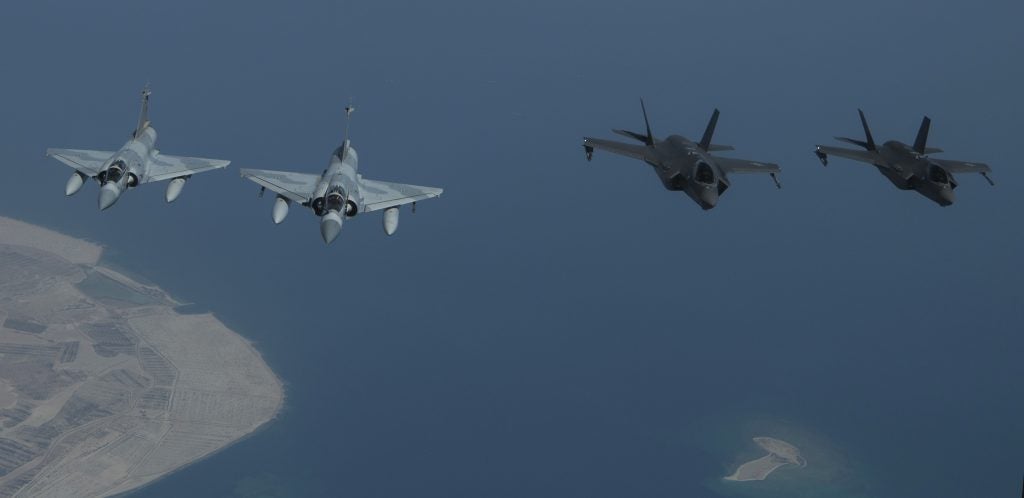 A sticking point in negotiations appears to have been concerns by the Biden administration over Emirati ties with China, notably the use of Huawei technology in the UAE's 5G telecommunications networks. Washington has reportedly pushed for Huawei hardware to be removed by the originally planned 2027 date of F-35 deliveries to the UAE, but Abu Dhabi has sought for more time to source replacements that are as affordable as the Chinese telecommunications equipment.

Another factor would be the recent halt of construction work on what is suspected to be a Chinese military facility at the port of Khalifa, 50 miles north of Abu Dhabi. The Emirati government had ordered a halt to work after urgent talks with American officials who briefed them on their suspicions, with the Wall Street Journal's sources saying at the time that Abu Dhabi seemed to have been unaware of the Chinese activity.

The deal to sell the UAE up to 50 F-35As and 18 MQ-9Bs equipped with anti-submarine warfare equipment has been fraught with controversy even before its signing during the final hours of the Trump presidency, with accusations that Abu Dhabi had been offered access to the F-35 in exchange for normalizing diplomatic ties with Israel by signing the Abraham Accords. However, a December 2020 Senate vote to block the proposed sale failed, and the sale also was cleared to move forward following a review of the sale by the then-new Biden administration in late January 2021.