Defense Security Cooperation Agency Announces Details Of Potential UAE F-35 and MQ-9B SkyGuardian Sale
The Defense Security Cooperation Agency (DSCA) announced on 10 November, that it had notified US Congress of the potential sale of F-35A Lightning IIs, MQ-9B Sky Guardians and munitions to the United Arab Emirates in a deal worth $23.37 billion.

Press releases were uploaded to the DSCA's website after Secretary of State Mike Pompeo tweeted that the notifications had been made, saying that the proposed sales would "deter and defend against increased threats from Iran following historic Abraham Accords". The announcement follows weeks of speculation surrounding when the proposed sale would be announced, after the Israeli government announced that it would drop its opposition to any potential sale of F-35s, in exchange for the supply of more advanced US military equipment like the EA-18G Growler electronic warfare aircraft.

The F-35A sale is valued at $10.4 billion, with 50 F-35As and 54 F135 engines being requested. Also included in the sale are electronic warfare systems, Command, Control, Communications, Computer and Intelligence/Communications, Navigational, and Identification (C4I/CNI) systems, access to the Autonomic Logistics Global Support System (ALGS); Operational Data Integrated Network (ODIN) as well as other logistics and training support.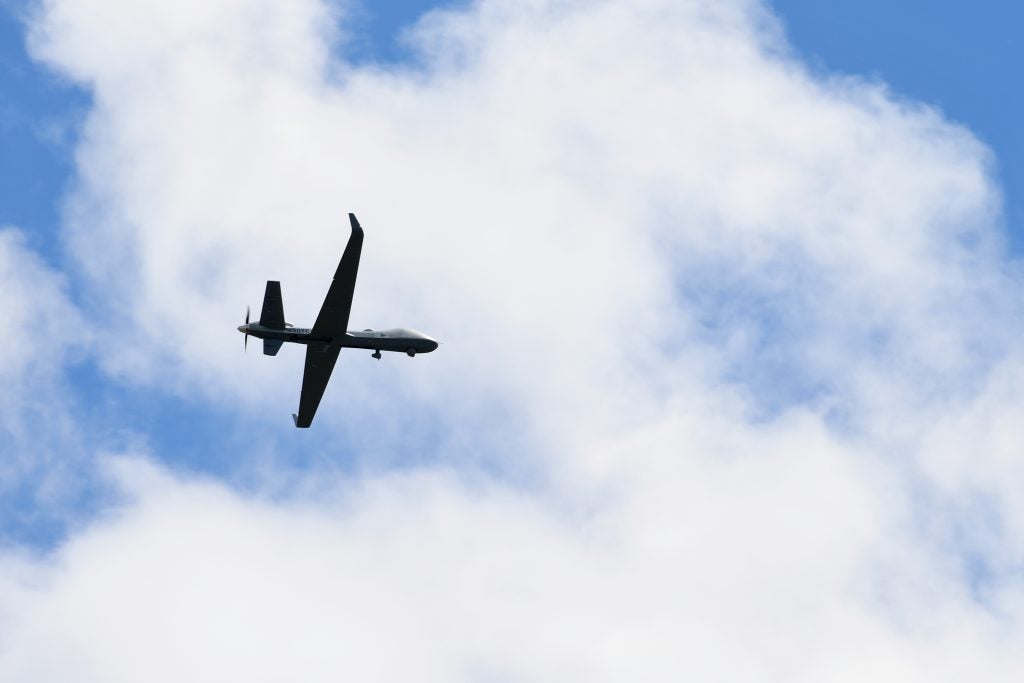 The estimated value of the MQ-9B SkyGuardian sale is $2.97 billion, with 18 MQ-9Bs being requested. To equip the SkyGuardians, 25 Raytheon Multi-Spectral Targeting Systems-D (MTS-D) EO/IR Sensors and 18 Lynx AN/APY-8 Synthetic Aperture Radars (SAR) with Ground Moving Target Indicator (GTMI) are to be procured, in addition to anti-submarine warfare (ASW) mission kits, receivers, and acoustic processors which include AN/SSQ-36B thermometric sonobuoys, AN/SSQ-53G passive sonobuoys, AN-SSQ-62F active sonobuoys as well as ASW acoustic operator workstations. To arm the SkyGuardians, 515 AGM-114R Hellfire missiles are set to be purchased, as well as 12 JDAM tail kits for 500lb bombs, 4 MXU-650 Airfoil Groups for 500lb Paveway II GBU-12; 7 MXU-1006 Airfoil Groups for 250lb Paveway II GBU-58; 11 MAU-169 or MAU-209 Computer Control Groups (CCGs) for 250LB/500lb Paveway II GBU-58/GBU-12; 6 FMU-139 Fuse Systems; 12 Mk 82 General Purpose 500lb Inert Bombs; and four GBU-39 Small Diameter Bomb (SDB) Guided Test Vehicle (GTV) Inert Practice Munitions (T-1) with Fuse. In addition to logistics and training, the UAE will also receive in-country threat library programming capability for electronic warfare with the SkyGuardians.

The munitions sale is valued at $10 billion, and includes an additional 802 AIM-120C8 AMRAAMs, 16 spare AIM-120C8 guidance section spares, 2004 Mk 82 500lb general purpose bombs, 72 inert Mk 82s, 1,000 Mk 84 2,000lb general purpose bombs, 1,002 Mk 83 1,000lb general purpose bombs, 2,500 GBU-39/B Small Diameter Bomb Increment Is. 2,000 JDAM tail kits are being procured for the Mk 82s, with 1,000 JDAM tail kits each for the Mk 83 and Mk 84. 650 AGM-154C Joint Stand Off Weapons (JSOWs), 50 JSOW-ERs and 150 AGM-88E Advanced Anti-Radiation Guided Missiles (AARGM) are being procured as well, in addition to a variety of dummy munitions and other training support hardware. Interestingly, the UAE will be procuring PGU-23/U 25mm training ammunition, which is not used by any of the UAE Air Force's current aircraft, but is used by the F-35's 25mm cannon.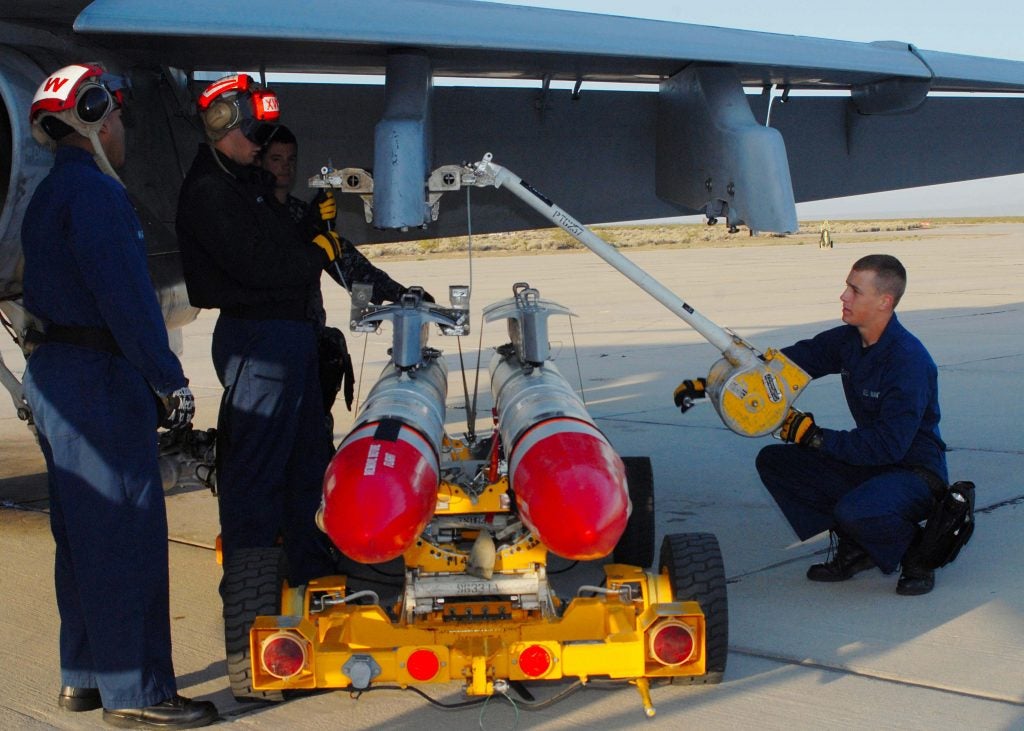 All three of the statements say that the UAE will have "no difficulty absorbing these weapons into its armed forces", however, they also note that the sales "represents a significant increase in capability and will alter the regional military balance".

The alteration to the regional military balance will likely be a sticking point in the Congressional approval process. According to the DSCA, Congress is "is free to pass legislation to block or modify an arms sale at any time up to the point of delivery of the items involved", and with the lead times currently needed for F-35 production, there certainly is plenty of time for members of Congress to attempt to block the sale.