Both UK Aircraft Carriers To Be Operationally Deployed In 2022
The United Kingdom's Ministry of Defense has announced that both of the Royal Navy's aircraft carriers, HMS Queen Elizabeth and HMS Prince of Wales, will be operationally deployed next year.

In a graphic released alongside a recap of the HMS Queen Elizabeth's seven-month inaugural deployment as the flagship of Carrier Strike Group 21 as it came to an end, the Ministry announced that: "The UK Carrier Strike Group returns in 2022 with HMS Prince of Wales and HMS Queen Elizabeth deploying with our NATO and international partners".

However, no further details were provided on whether they would be part of the same Carrier Strike Group, or deploy separately.

The recap was published following the arrival of HMS Queen Elizabeth to its home port of Portsmouth on December 9, bringing to an end its 49,000 nautical mile journey from Portsmouth to Japan and back. The carrier was joined shortly afterwards by Type 45 destroyers HMS Defender and HMS Diamond as well as frigate HMS Kent, also homeported in Portsmouth, while frigate HMS Richmond returned to Devonport on the same day. Replenishment ship RFA Tidespring had arrived in Devonport on December 2 following its replacement by RFA Tidesurge, which in turn returned to Devonport on December 11. RFA Fort Victoria was the last Carrier Strike Group ship to arrive at its home port, its "spiritual home" of Defence Munitions (DM) Crombie in West Fife on December 12.

The Carrier Strike Group's air wing had departed the HMS Queen Elizabeth prior to her arrival in port, with F-35Bs from 617 (The Dambusters) Squadron of RAF Marham, Wildcat helicopters from RNAS Yeovilton and Merlin helicopters from RNAS Culdrose running up a total of 4,723 flying hours throughout the deployment. US Marine Corps F-35Bs of VMFA-211 had departed the Carrier Strike Group on November 24, arriving back at their home base of Marine Corps Air Station Yuma on December 8.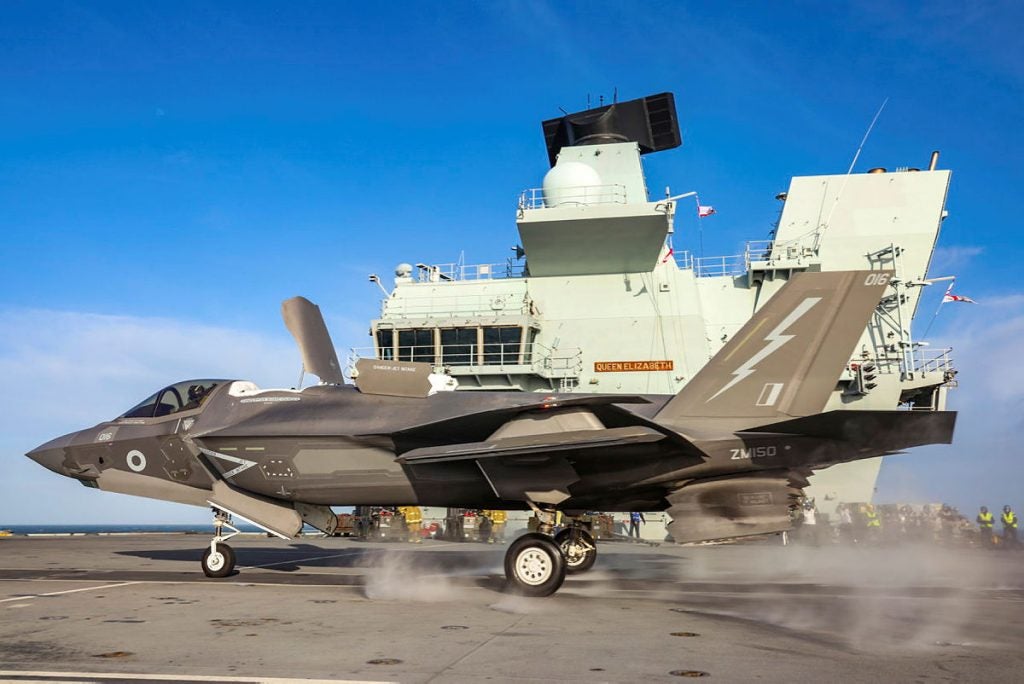 USS The Sulllivans returned to its home port of Maypole, Florida on November 24, after splitting off from the Carrier Strike Group in the Indian Ocean. Dutch frigate HNLMS Evertsen departed the Carrier Strike Group on December 2, arriving at its home base of Nieuwe Haven Naval Base, Den Helder on December 5.

Defence Secretary Ben Wallace described Carrier Strike Group 21 as a "historic and ground-breaking deployment", continuing:

"The personnel and their families have made considerable sacrifices to make this deployment the success it has been. We thank them for all their efforts in strengthening our relationships with our allies and partners around the world."

Also announced last week by the British Ministry of Defence was the successful recovery of a 617 Squadron F-35B that had sank into the Mediterranean following a failed takeoff on November 17. A Ministry spokesperson told The Telegraph that all sensitive equipment and aircraft parts had been secured, with the F-35B found to have broken into "significant large parts".