Taiwanese Air Force Receives First Production Brave Eagle Trainer
The Republic of China Air Force officially took delivery of its first production Brave Eagle trainer on Monday, with the made-in-Taiwan advanced trainer arriving at Chihhang Air Base on Taiwan's eastern coast.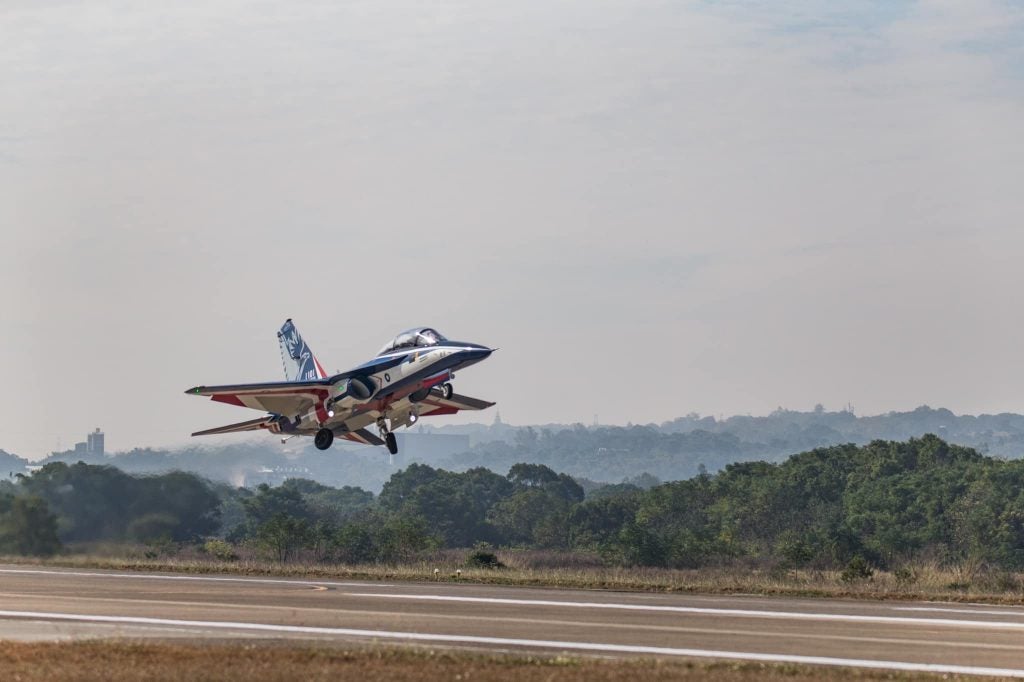 While the Brave Eagle was originally intended to depart from Ching-Chuang-Kang Air Base in Taichung at 9AM local time, heavy rain in Taichung forced the flight to be delayed to 10:10AM, with the Brave Eagle touching down at Chihhang Air Base at 10:34AM. The delay also resulted in the cancellation of the original welcoming ceremony for the new trainer at Chihhang Air Base, which would have included a water cannon salute.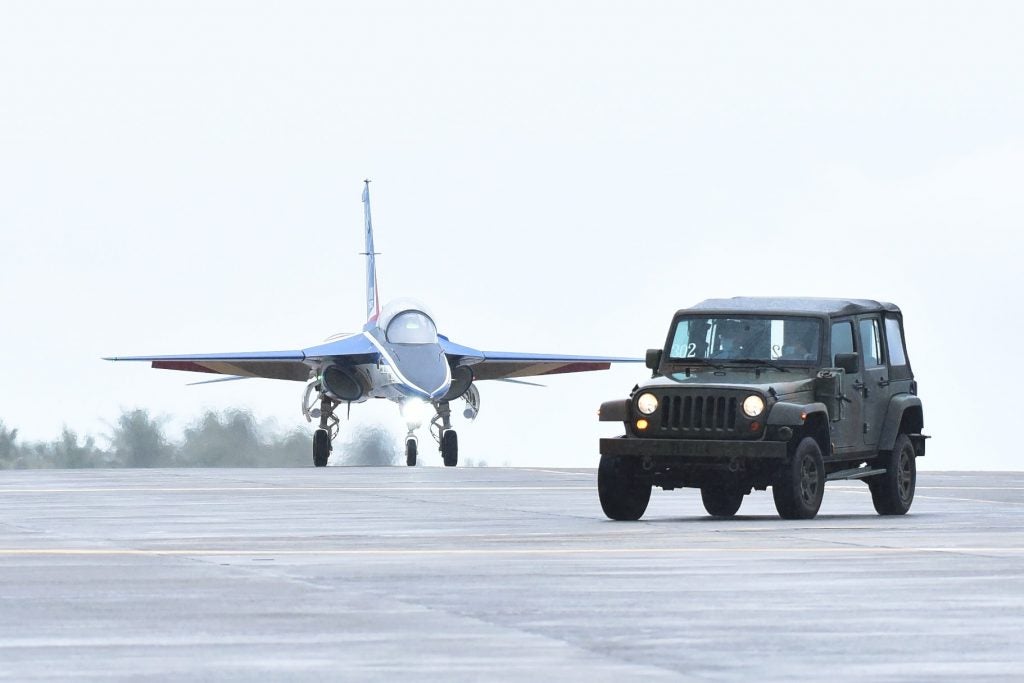 However, the formal delivery ceremony was carried out as planned, with representatives of Chihhang Air Base command and the National Chung-Shan Institute of Science & Technology signing the documents officially handing over ownership of the trainer to the ROCAF. In a statement on Facebook, the ROCAF described the delivery as a historic moment for it, expressing its hopes that the Brave Eagle will allow for the training of even better pilots once it fully enters service.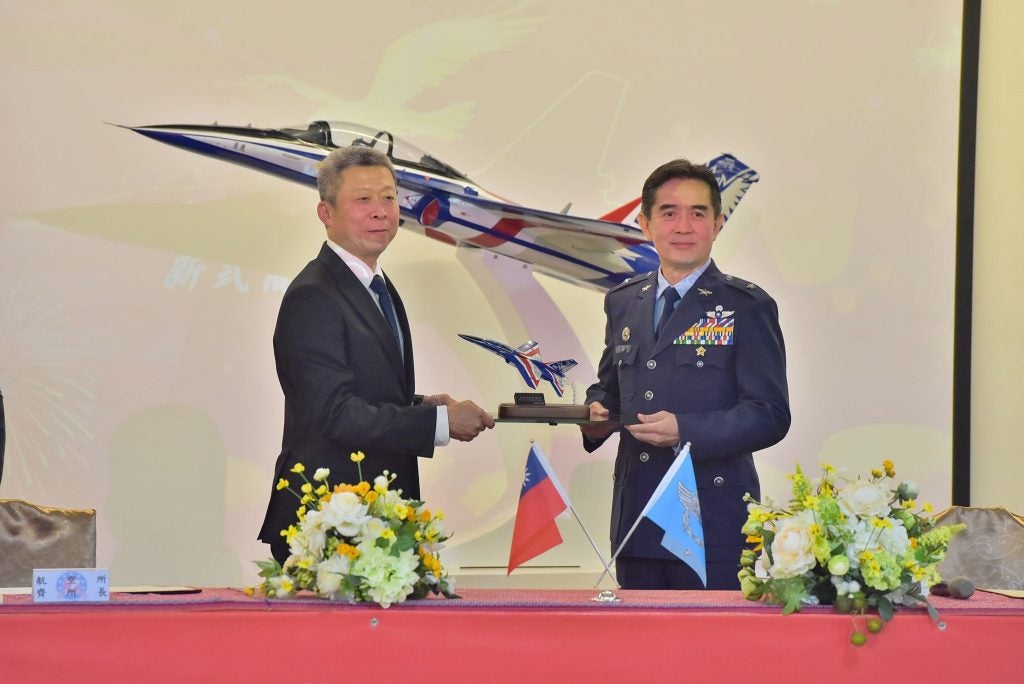 The Brave Eagle was painted in a scheme shared with the original prototype that made its debut in September 2019, with all production Brave Eagles to use this scheme, according to manufacturer Aerospace Industrial Development Corporation. Notably, its tail number of 1101 is shared with the first F-5B trainer to enter service with the ROCAF in 1965, another nod to the Brave Eagle's eventual replacement of the ageing Taiwanese Tiger fleet in the advanced trainer role.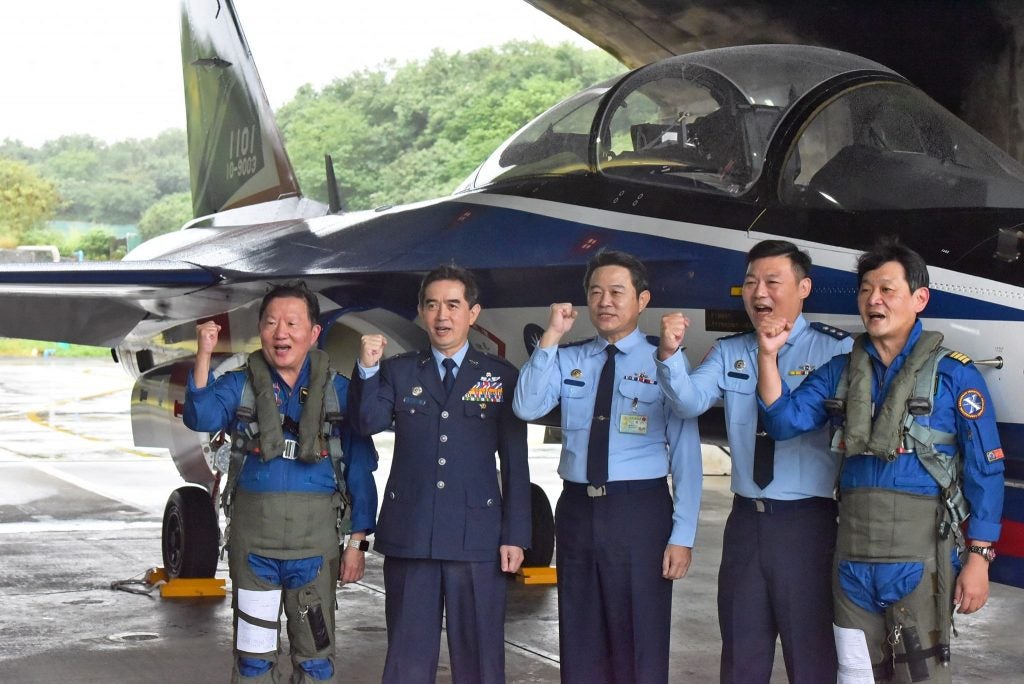 Program plans call for AIDC to deliver two production Brave Eagles by the end of this year. The company had revealed the official type classification of the Brave Eagle in November as the T-BE5A, with the BE incorporating the trainer's official English name of Brave Eagle into its type designation. The reveal was accompanied by the manufacturer's announcement that the first batch of Brave Eagle crews had completed initial training.