Niger To Acquire Bayraktar TB2 UAVs and HÜRKUŞ Trainer Aircraft From Turkey
On November 18, Turkish President Recep Tayyip Erdoğan and the President of Niger, Mohamed Bazoum, spoke on the phone about Turkey-Niger relations and regional issues.
President Erdoğan remarked during the phone call that he values relations with Niger and expressed his condolences to those who lost their lives in the armed attacks that occurred in Niger on Tuesday, as well as expressing Turkey's support for Niger's efforts to combat terrorism. The TB2 UAV, HÜRKUŞ, and armored vehicles to be procured from Turkey as part of Niger's counter-terrorism efforts, Erdoğan said, will strengthen the country's military and security forces.
Previously, TUSAŞ (TAI) General Manager Temel Kotil, who was a guest on CNN Türk's live broadcast, stated that Hürkuş was exported to a country during the broadcast but did not reveal the country's name. Furthermore, it has been reported in open sources that Niger is one of the 13 countries known to have purchased the Bayraktar TB2 armed unmanned aerial vehicle developed and manufactured by the Baykar company.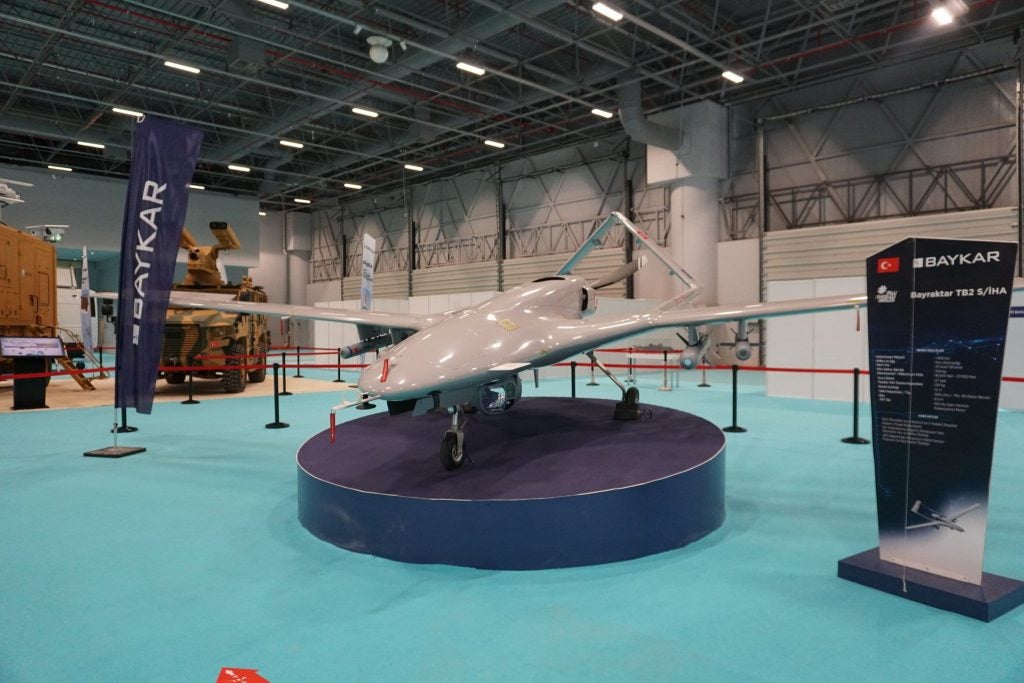 Bayraktar TB2 exports to Niger were confirmed by an official for the first time as a result of Erdoğan's statement, and it was disclosed that the country to which Hürkuş was exported was Niger.
TUSAŞ (TAI) designed the HÜRKUŞ aircraft to support various mission scenarios as part of the Turkish Primary and Basic Trainer Program. According to the information given by TAI, the tandem two-seat, low-wing, single-engine turboprop trainer aircraft HÜRKUŞ, is a new generation advanced training and light attack aircraft that will be used at all training levels between basic training and fighter jet conversion, as well as perform close air support duties in challenging operations.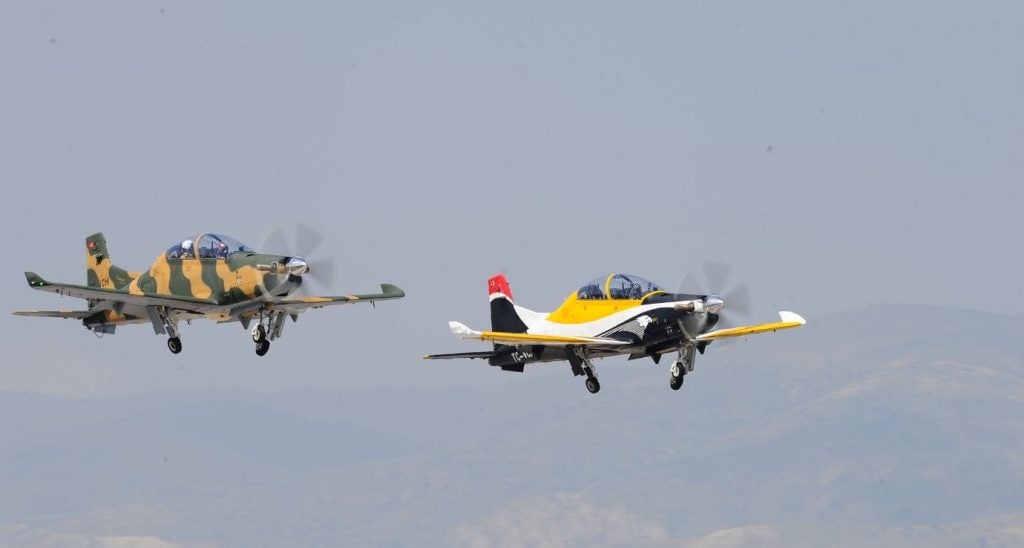 Hürkuş has a wingspan of 10.91 meters, a length of 11.17 meters, and a height of 3.70 meters. The aircraft has a takeoff distance of 1,605 feet (489 meters), a descent distance of 1945 feet (593 meters), a maximum climb speed of 4,370 feet per minute (22 meters per second), and a maximum speed of 574 kilometers per hour. The maximum flying time is 4 hours and 15 minutes according to tests conducted.
The aircraft has 104 access hatches to facilitate repairs and maintenance. For emergencies, there are ejection seats in the cockpit that can be used to save the pilot with two batteries on board for emergency use as well. The landing gear on the Hürkuş is designed to be able to land with a crash speed of 13 ft/s, resistant to the high stress typical of military training aircraft.