TAI Integrates In-House A400M Directed IR Countermeasures System
Turkish Aerospace Industries has announced the integration of a directed infra-red countermeasures system onto an Airbus A400M. According to TAI, the first system has been installed on A400M tail number MSN 105.

TAI says that the DIRCM system is the first "Design to Build" system the A400M partner has made for the program, with all design work done in-house instead of "Build to Print" based on design data from other program partners. The company claims that the system will provide 360 degree detection of incoming missiles, and is able to detect multiple incoming threats simultaneously and destroy them.

According to TAI, it is now managing the production and delivery processes of 405 detail and sub-assembly parts for the DIRCM system. Other work involved with DIRCM integration on the A400M includes structural design and analysis work, equipment assembly design, retrofit solution design, detailed part production, assembly work and the manufacturing of 2 kilometers' worth of new cabling for each aircraft receiving the DIRCM system.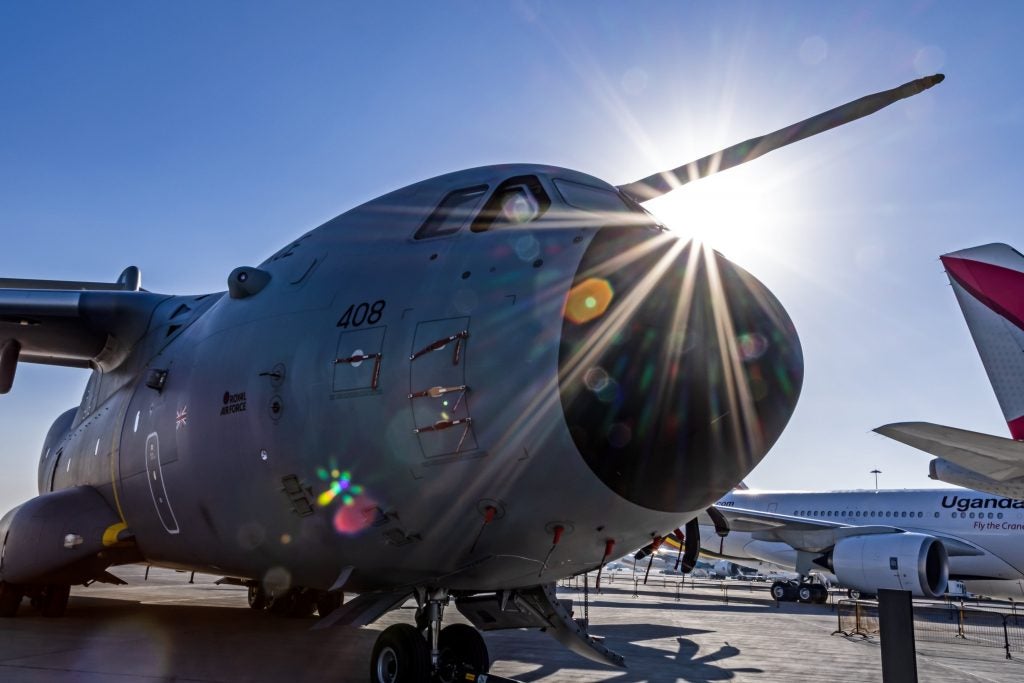 TAI has a 7 percent stake in the multinational A400M consortium, with other partner companies including BAE Systems and Airbus Defense. The company makes a variety of assemblies and systems for A400Ms, including the cargo aircraft's forward center fuselage section; tail cone and rear fuselage top panel; paratrooper and emergency exit doors; components of lighting systems, and now the DIRCM system. TAI also provides final assembly line management and support services, in addition to having conducted the primary design of and supplying the aircraft's waste/clean water systems.

The company says that it has delivered components sets for 135 A400Ms to Airbus Defense to date, with the program currently having 178 aircraft in total on order. Indonesia is the newest operator of the A400M, with a contract for two aircraft officially inked last week making it the tenth operator of the cargo aircraft, following France, Germany, the United Kingdom, Spain, Turkey, Belgium, Malaysia, Luxembourg and Kazakhstan.